THE WEEK AHEAD: Hitter Matchups, August 19-25
By Ryan Bloomfield

@RyanBHQ
August 18th, 2019 11:01am
***NEW***: The Hitter Matchup Tool is now LIVE! It's an automated, live-updated version of the table below with sortable columns, custom date ranges (full week, Monday-Thursday, and Friday-Sunday), AL/NL views, and more. You can access it from the "The Week Ahead" link on the TEAMS tab above, or by clicking here: https://www.baseballhq.com/members/tools/weekly/weeklyhit
***
Our Hitter Matchup Tool is a team-level look at the week ahead... from a hitter's perspective. It combines daily matchup ratings from the 8-day view of our Starting Pitcher Matchup Tool with Park Factors to give general guidance when planning your weekly lineups.
NOTE: Start/sit decisions and weekly FAAB pickups should be limited to the last few spots on your active roster. Skills trump everything else, so don't sit one of your studs for a fringe hitter just because of a better matchup.
Definitions for the Hitter Matchup Tool are below:
Opponents: Opposing teams and home/away for the week, in chronological order.
Games: Total number of games played for the upcoming week.
Rating: Average SP matchup rating for all starters against each team for the upcoming week.

NOTE: Ratings are in bold red type if the average matchup rating is greater than +0.50. They're green if less than zero. Remember: the lower the matchup rating for hitters, the better.
Left/Right Splits
Games vs. LHP/RHP: Total games played against left/right-handed starting pitchers (LHP/RHP) for the upcoming week.
Rating vs. LHP/RHP: Average SP matchup rating for LHP/RHP against each team for the upcoming week.

NOTE: For LHP/RHP matchup ratings, red type signifies the total matchup score (Games * Rating) is greater than +1.50. Green type means a rating less than -1.50.
Park Factors
LHB/RHB HR: The average HR Park Factor for left (or right)-handed hitters for the upcoming week.

For example, if LA right-handed hitters have three games at Coors Field (which boosts RHB HR by +22%) and three at home (-7%), their RHB HR average is +8%. The higher the percentage, the better.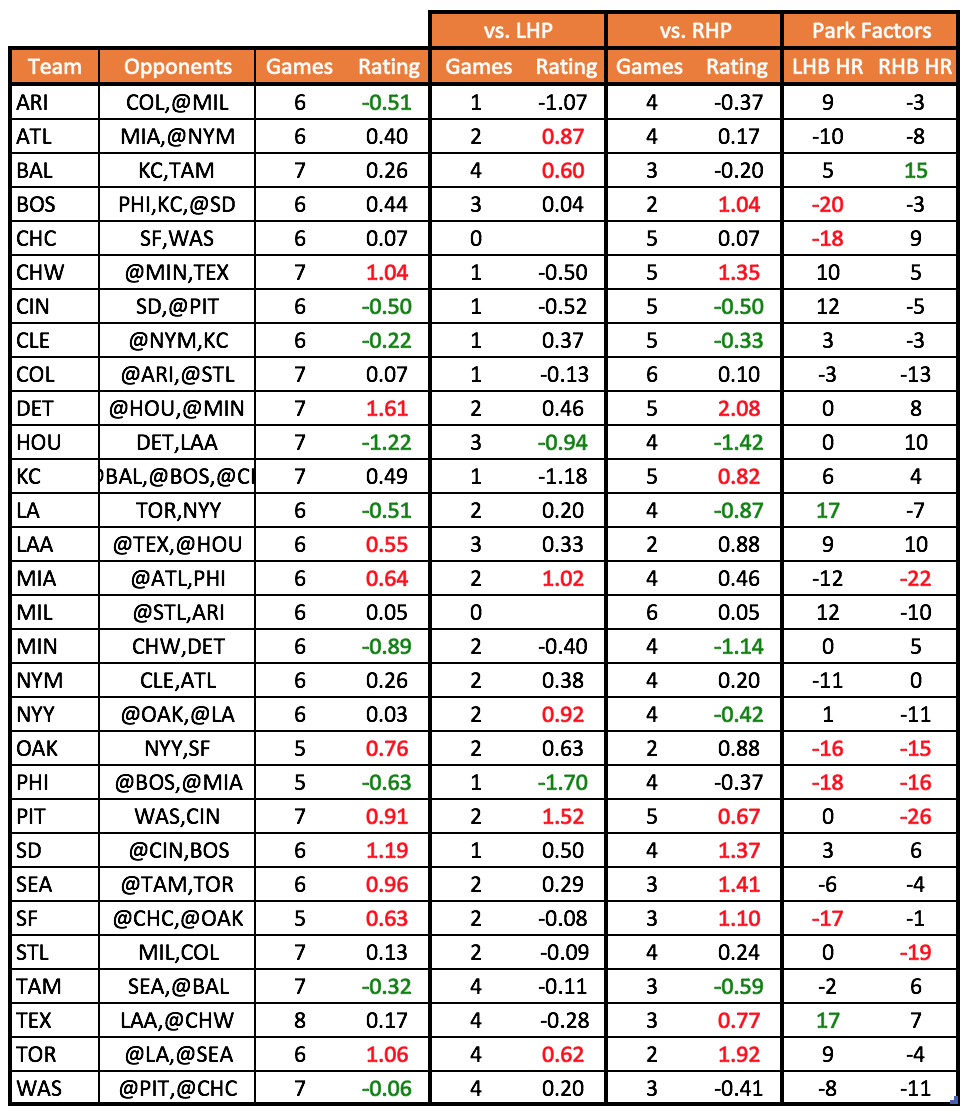 (Click here to download the above table as an Excel file)
Several things to consider when constructing your weekly lineups, some of which include:
The Tampa Bay Rays get a full slate of games against SEA and BAL rotations; good for a -0.32 matchup rating. It's a lefty-heavy tilt as well, so RHB like Jesus Aguilar, Kevin Kiermaier, and even (gulp) Mike Zunino are in for better-than-normal weeks.
Thanks to a Tuesday doubleheader vs. LAA and no off-days, the Texas Rangers get a rare eight-game schedule this week. With some solid park factors and minimal opposition on the mound (+0.17 matchup rating), TEX hitters are an excellent play. For those of you in daily or mid-week swap leagues: TEX faces three lefties early in the week (Peters, Heaney, Sandoval) followed by an RHP-heavy tilt vs. CHW on the back end.
On the flip side, three teams play just five games this week: the Oakland Athletics, Philadelphia Phillies, and San Francisco Giants. OAK and SF hitters have tough opposing SP ratings of +0.76 and +0.63, respectively, while PHI gets some tougher park factors with all five games on the road. Look at benching your fringe starters here in favor of bats with an extra game or two this week.
Not that they're owned in a ton of leagues, but Detroit Tigers hitters get a brutal draw with a +1.61 matchup rating. They'll face the HOU pitching machine (Cole, Verlander, Miley, Sanchez) followed by Jose Berrios and MIN next weekend. Not ideal.
The San Diego Padres have more fantasy-relevant hitters than DET, but their schedule is just as rough. They'll face CIN's trio of Trevor Bauer, Sonny Gray, and Luis Castillo early in the week, with a bit of a reprieve against the Chris Sale-less Red Sox next weekend. Still, with a +1.19 rating and just one game against left-handed pitching, hitters like Hunter Renfroe and Manny Margot are tough calls in shallower formats.
A few interleague considerations: BOS heads to SD next weekend, so JD Martinez might get an extra off-day or two without the DH. NYY will also have their pitchers in the box, as they head to LA in a possible World Series preview. Justin Smoak might also find a seat on the pine, as Rowdy Tellez looks like TOR's regular first baseman as the team heads to LA for the first half of the week.
And finally, some platoon splits worth noting, as five teams (TAM, WAS, TEX, BAL, TOR) are set to face four southpaws this week. Check your LHB on these teams to see if better alternatives exist. Two teams (COL, MIL) face six RHP; good news for lefty hitters like Raimel Tapia, Eric Thames, and Trent Grisham that may not be owned in all leagues.
For more information about the terms used in this article, see our Glossary Primer.
Shopping Cart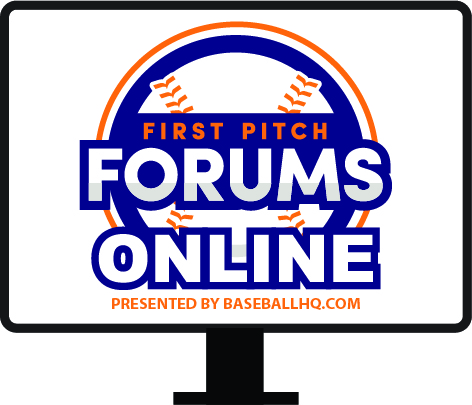 Our virtual First Pitch Forum returns!
Three online-only events: March 5, 11, 17
Join us live, or watch when you want
Just $19!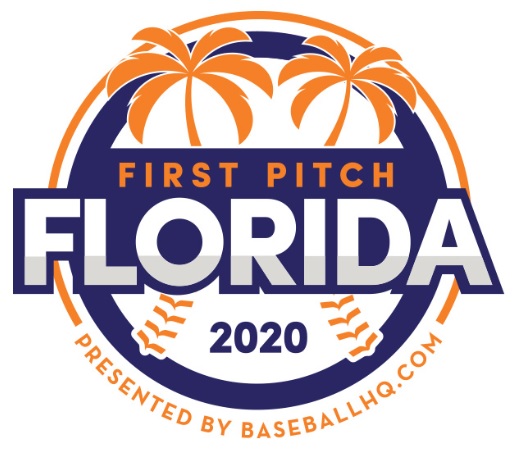 Inaugural Event!
February 28-March 1, 2020
St. Petersburg, FL
A few seats still left!