What they're saying about Baseball HQ...
Why do fantasy league winners rely on Baseball HQ? Tons of reasons. So many, in fact, that we've had to divide them up into six separate pages! You may think that it's a waste of time to read hundreds of accolades, but consider this... One of these testimonials might have come from someone in YOUR league...
Thank yous from some of our 2017 winners...
We celebrated our 20th anniversary in 2016, and our readers shared some of their favorite memories and success stories.
Here are some 2015 winners...
Success stories from subscribers...
What makes Baseball HQ unique?...
More from Baseball HQ subscribers...
More from Baseball Forecaster readers...
Beyond Rotisserie...
What industry experts are saying about BaseballHQ.com
"Those of you who have read Shandler's book "The Baseball Forecaster" know that he is more than a fantasy baseball analyst... he is a baseball analyst. Some of his fundamental tenets - e.g., separating the underlying skill from the results - are very relevant in our world. What does it take to win in fantasy baseball? An analytical mind, a good gut for talent, and a solid framework for evaluating players. Granted, there are some major differences (e.g., defense is not valued, everyone has the same budget - imagine that!) but the work and insights that Shandler and his analysts have developed are valuable to us, and we are delighted he has chosen to help advise the Cardinals."
- Jeff Luhnow, VP of Baseball Development, St. Louis Cardinals (now General Manager, Houston Astros)
"(Ron Shandler's) Baseball Forecaster has a prominent place on (Red Sox GM Theo) Epstein's bookshelf."
- MONEY Magazine, "Baseball by the Numbers," April 2003

"The Forecaster may be primarily a fantasy baseball tool, but the insights and analysis lend themselves to a deeper understanding of player performance in general. It has long been a valuable resource for me and should be for anyone serious about trying to predict what a player will do next."
- Josh Stein, Assistant GM, San Diego Padres, November 2015
"The Minor League Baseball Analyst is the absolute best source for integrating advanced stats with a scouting perspective of baseball's young, promising talent. The comprehensive detail and the way it is organized places the most insightful analysis right at your fingertips. If you're looking for one book that has it all, this is the one.
- Vince Gennaro, President of SABR and consultant to MLB teams, December 2015
"There are dozens of Web sites retailing Roto advice. The best I have found is BaseballHQ.com, which does a superb job blending the practical and the theoretical. Many was the day that I passed the office of Senior Writer John Byrne, who won our league last season, and found him studying BaseballHQ.com when he should have been finishing a story or something. Not that I'm bitter."
- Business Week, "How to Build Your Dream Team," March 31, 2003
"BaseballHQ.com and the Baseball Forecaster are, of course, essential tools for roto players. However, the methods and research used in both are tremendously valuable to anyone who cares about making sound baseball decisions or approaching the game with intelligence. There's simply nothing else like it."
- Dayn Perry, Baseball Operations Consultant
"Baseball HQ is the dean of sabermetric fanalytic sites, with all the tools and information (and then some) you could want, attractively packaged and easy to use. I participated in a discussion group there called the Think Tank and the level of conversation was incredibly high. If you're serious about your preparatory information, baseballhq.com is the place to go."
- Peter Kreutzer, AskRotoman.com
"Shandler, a deep thinker about the game of baseball and a fine writer with a wicked sense of humor, evaluates players with various sabermetric tools, including his own unique, self-developed performance measures. A must for draft day."
- Mat Olkin, consultant, Seattle Mariners
"We here at Rotoworld don't think you should have to pay for fantasy news, but if you were going to pay for one site -- Baseball HQ.com is the one. Read in-depth analysis type stuff, for those of you who are really into it."
- Matthew Berry, ESPN
"The most logical projections you will find. An invaluable tool, whether you're a sabermetrician or a first-year fantasy leaguer."
- John Hunt, USA TODAY Sports Weekly
""Shandler loves him" was a commonly-used phrase at the Rotowire staff auction when we wanted to drive up the price of a player."
- Scott Pianowski, Rotowire.com
"Ron's a professional, does fantastic work, and is head and shoulders above everyone else in the field. HQ is well worth your investment of time and money and is the only site I would pay for."
- Gary Huckabay, Baseball Prospectus
"For those among us who have been playing roti-ball since the early 1980's, Baseball HQ is a dream become reality. Cheers to Ron Shandler, whose open methodology and consistent approach provides the best player performance predictions in the roti-universe."
- F. X. Flinn, editor of the original Rotisserie rules and first publisher of 'Rotisserie League Baseball'
"For massaging the numbers and writing clearly about them, no one's better than Ron Shandler."
- Alex Patton, author
"The most thorough site for fantasy baseball players on the net ..."
- Suite101.com
"It's pretty bold to advertise yourself as the 'definitive source for baseball analysts and fantasy league winners' but Baseball HQ backs it up."
- Commissioner.com review
Our most recent batch of satisfied customers: some 2015 winners...
Success stories from subscribers...
What makes Baseball HQ unique?...
More from Baseball HQ subscribers...
More from Baseball Forecaster readers...
Beyond Rotisserie...
Free Weekly eNewsletter
The industry's #1 analytical weekly e-mail newsletter is ABSOLUTELY FREE!
More Information
Shopping Cart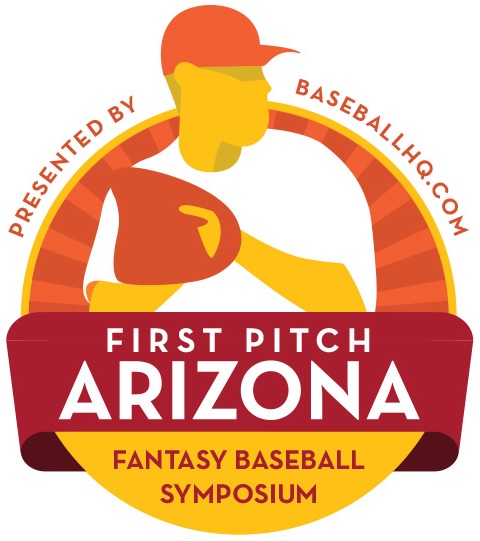 November 2-5, 2023
Mesa, Arizona
REGISTRATION NOW OPEN!