STARTERS: Very early slow start holds, 2019
By Stephen Nickrand

@StephenNickrand
April 12th, 2019 11:04pm
With only extremely tiny data samples available to us after two weeks of the season, it's hard to put a lot of analytical reliability in skills at this point in the season.
That said, many owners will make rash drop decisions very early in the year once they start to accrue bad stats from their SP. Nobody wants to accrue bad stats. However, those knee-jerk reactions will prevent you from enjoying the ride up when skilled SP see their bad stats correct over time.
Let's take a closer look at several SP in each league whose bad starts shouldn't cause you to panic.

AMERICAN LEAGUE
Matt Harvey (RHP, LAA) owns an ugly 10.05 ERA and 1.95 WHIP after three starts. His base skills haven't been any better: 6.9 Dom, 4.4 Ctl, 42% GB%, 26 BPV. But his command sub-indicators suggest they will get better: 13.4% SwK%, 67% FpK%, 35% ball%. Harvey makes for a good buy-low target from an owner who is already fed up with him.
Jakob Junis (RHP, KC) also is testing the patience of his owners. He has an ugly 5.74 ERA and 1.60 WHIP after three starts. However, those marks have been the result of a crazy 44% H% more than anything else. His base skills have been pristine: 11.5 Dom, 2.9 Ctl, 44% GB%, 151 BPV. They have been backed by a solid foundation too: 12.2% SwK%, 61% FpK%, 35% ball%.
James Paxton (LHP, NYY) is a high-upside arm that has done more damage than good so far in 2019 (6.00 ERA, 1.73 WHIP in 15 IP). That said, his base skills have been very good: 11.4 Dom, 3.6 Ctl, 36% GB%, 122 BPV. He's getting a lot of whiffs (13.4% SwK%) and is getting ahead of hitters at a high clip (70% FpK%).
Martin Perez (LHP, MIN) has started the season in a long-relief role. Owners who speculated on him as a viable sixth starter target likely have dropped him given his bad stats (7.56 ERA, 2.40 WHIP in 8 IP). As well as his terrible skills (-1 BPV). That said, owners in very deep leagues shouldn't give up on him, as his command foundation actually has been very sturdy: 16% SwK%, 69% FpK%. And his fastball velocity is up by 2 mph vs. 2018.
David Price (LHP, BOS) is testing his owners as well (6.00 ERA in 12 IP). But a 58% S% and 21% hr/f can be blamed for his slow start. His underlying skills have been very good: 9.8 Dom, 2.3 Ctl, 36% GB%, 129 BPV. He owns a solid 11.4% SwK%, 65% FpK%, and 32% ball% too.
Chris Sale (LHP, BOS) has inflicted an ugly 9.00 ERA and 1.54 WHIP on his owners after three starts. While his lack of strikeouts (8/4 K/BB in 13 IP) is a concern given his prior shoulder concerns, his command sub-indicators are not far off what we've seen from him in the past: 10.5% SwK%, 74% FpK%, 33% ball%. There's no reason to sell low on him yet.

NATIONAL LEAGUE
Jon Gray (RHP, COL) owns a near-5 ERA after his first two starts. Is it a sign that he's on his way to underperforming yet again? Not so fast. His base skills have been elite, especially with his combination of strikeouts and groundballs: 10.0 Dom, 2.1 Ctl, 61% GB%, 161 BPV. His 11.1% SwK% and 67% FpK% back up his elite command. He just needs some help from his 35% H%, 57% S%, and 29% hr/f. (Ed.—His Thursday start—completed after this was written—was a step in the right direction.)
Zack Greinke (RHP, ARI) is another slow-start veteran pitcher worth holding. Behind Greinke's 7.16 ERA and 1.41 WHIP are these skills: 12.1 Dom, 1.7 Ctl, 38% GB%, 189 BPV. A crazy 37% H%, 59% S%, and 43% hr/f have driven his ugly start.
Joey Lucchesi (LHP, SD) has been mediocre on the surface (4.40 ERA, 1.33 WHIP). But his skills have been quite good: 10.7 Dom, 3.1 Ctl, 46% GB%, 131 BPV. He's missing bats at a very high clip (13.8% SwK%). A 38% H% and 63% S% have been the reasons behind his mediocre early ERA.
Freddy Peralta (RHP, MIL) was drafted as an SP3 or SP4 in many leagues, but he hasn't delivered that kind of value in the early-going (6.91 ERA, 1.40 WHIP in 14 IP). There's no reason to make a knee-jerk reaction on him though. His skills have been excellent (145 BPV). He has been victimized by a 39% H% and 53% S% more than anything else.
Stephen Strasburg (RHP, WAS) is testing the patience of his owners a little bit, as he has a 5.40 ERA after three starts. But his skills foundation is very strong: 10.8 Dom, 3.8 Ctl, 52% GB%, 123 BPV. An unfavorable early 35% H% and 62% S% have driven up his ERA.
Brandon Woodruff (RHP, MIL) is showing signs that he could be on his way to a nice season, even if his 6.00 ERA after three starts might suggest otherwise. His base skills have been electric (165 BPV) due to his 20/4 K/BB in 15 IP. His fastball is sitting in the mid-90s too. There's a lot to like here in spite of his early struggles.
Nick Pivetta (RHP, PHI) has inflicted his owners with a 9.45 ERA and 2.18 WHIP after 13 IP. It's not time to run for the hills though. Pivetta's skills have been solid (99 BPV). A 48% H%, 58% S%, and 23% hr/f have conspired to inflate his surface stats. A rebound is coming.
For more information about the terms used in this article, see our Glossary Primer.
Shopping Cart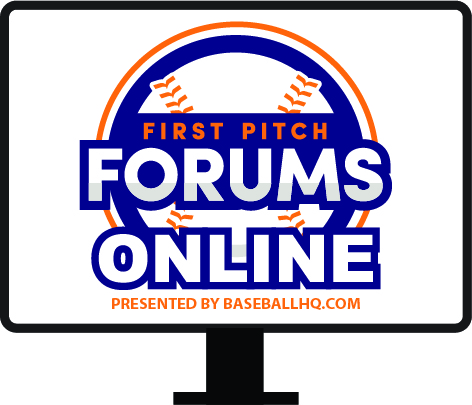 Our virtual First Pitch Forum returns!
Three online-only events: March 5, 11, 17
Join us live, or watch when you want
Just $19!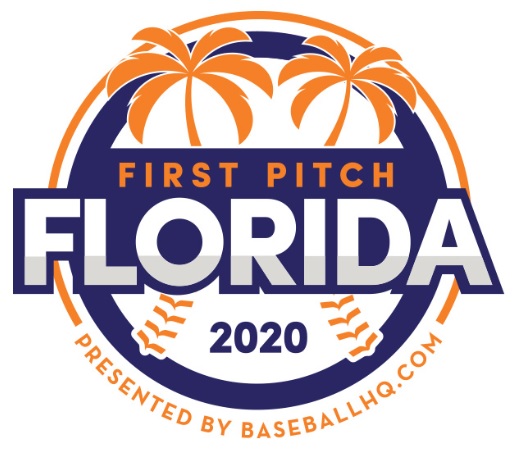 Inaugural Event!
February 28-March 1, 2020
St. Petersburg, FL
A few seats still left!