STARTERS: Very early observations, 2019
By Stephen Nickrand

@StephenNickrand
April 5th, 2019 11:06pm
It's easy to panic after your SP has a terrible start or two during the first week of the season. It can be similarly dangerous to fall in love with a pitcher who gives you good stats if they were produced without any underlying skill support.
Keeping in mind that we're dealing with tiny data samples, let's take a look at some extreme early season performances by putting them into the context of our preseason outlooks.

AMERICAN LEAGUE
Matthew Boyd (LHP, DET) has missed more bats in the early-going than any other SP in the AL (20.2% SwK%), helping to validate some of the breakout upside we saw from him heading into 2019 drafts. His overall skills have been electric (246 BPV) due to a 23/4 K/BB in 11 IP. And his 3.18 ERA would be even better if not for an MLB-worst 55% H%. He's getting almost two times as many whiffs on his four-seam fastball and slider than he did in 2018.
Nathan Eovaldi (RHP, BOS) got a lot of attention in 2019 drafts because of the way he finished the 2018 season. However, he has really struggled over his first two starts, both on the surface (8.10 ERA, 1.80 WHIP) and beneath it (-32 BPV). He's neither missing bats (6.5% SwK%) nor throwing strikes (38% ball%). You'll want to bench him if you can.
Brad Keller (LHP, KC) is starting the season on a high note, posting a 2.08 ERA and 0.92 WHIP. But there remains reasons to believe that his good results from 2018 won't repeat in 2019. He has beneficed from a 21% H% and 0% hr/f in his first two starts. His overall skills have been marginal (66 BPV), and his underlying skills have been even worse: 8.3% SwK%, 57% FpK%, 45% ball%.
Jorge Lopez (RHP, KC) didn't post impressive results in his first start of 2019 (7.20 ERA, 1.40 WHIP), but he actually was very effective: 9.0 Dom, 1.8 Ctl, 33% GB%, 125 BPV. His command sub-indicators backed them up too: 14.6% SwK%, 67% FpK%, 32% ball%. While his aggregate skills from 2018 were mediocre, he did post a 114 BPV over four starts in September. It's way too small of a sample size to speculate on in most leagues given his history of mediocrity, but he could be worthy of your attention in very deep AL-only leagues.
Chris Sale (LHP, BOS) owns a rough 8.00 ERA and 1.44 WHIP after two starts. He has received a lot of attention for his reduced fastball velocity (90.7 mph), but his fastball velocity jumped by 3 mph from April to May 2018, so don't use that drop as the sole reason to sell him. And we know that he was brought along slowly this spring after battling some shoulder soreness late in 2018. He does carry injury risk, but it's too early to panic here.
Marcus Stroman (RHP, TOR) is showing signs of putting his bad 2018 behind him. He had a good spring (13/1 K/BB in 12 IP). His first two starts of 2019 have been good too (1.42 ERA in 12 IP), reflecting his ability to miss bats (11.8% SwK%) and induce groundballs (55% GB%).
Jordan Zimmermann (RHP, DET) looks healthier to start the 2019 season than he has been in recent memory. It has been reflected in his results (0.66 ERA, 0.59 WHIP). He is pounding the strike zone early (67% FpK%) and often (30% ball%). This is after the big spring that he had (21/4 K/BB in 17 IP). Zimmerman will be a likely trade target later in 2019, and if he gets moved back to the NL, his value could rise even further.

NATIONAL LEAGUE
Jacob deGrom (RHP, NYM) has been the game's best starting pitcher over the first week of the season. He owns an electric 24/2 K/BB in 13 IP. His command sub-indicators have been just as good: 20.3% SwK%, 67% FpK%, 33% ball%. There's no reason to sell high here.
Zach Eflin (RHP, PHI) was drafted as a SP3 or SP4 in most leagues (310 ADP). While his stats got worse in the second half of 2018 (5.43 ERA, 1.44 WHIP), his skills were solid (94 BPV). He was one of the best starters in PHI camp this spring (18/5 K/BB in 20 IP). And his first start of the season was excellent (9/1 K/BB in 5 IP), one in which he pounded the strike zone early (79% FpK%) and often (33% ball%).
Zack Greinke (RHP, ARI) has an ugly 9.31 ERA and 1.55 WHIP after his first two starts. But those marks can be blamed by a 35% H%, 56% S%, and crazy 50% hr/f. His overall skills have been very good (181 BPV), even in the absence of a 90+ mph fastball. No reason to panic here.
Miles Mikolas (RHP, STL) went off the board early in many drafts (96 ADP) after his breakout in 2018. But his sudden emergence near age 30 has less staying power than other breakouts. His first two starts have been bad on the surface (7.20 ERA, 1.50 WHIP) and beneath it (43 BPV). The troublesome part is his 5.6% SwK%, the lowest rate of swinging strikes of any starting pitcher with at least two starts.
Robbie Ray (LHP, ARI) hasn't been terrible in his first two starts of 2019 (4.35 ERA, 1.45 WHIP). But a closer look reveals some very early signs of trouble. His prior control bugaboo has resurfaced (8.7 Ctl). No other SP is struggling more to find the plate than Ray is (38% FpK%, 46% ball%). A friendly 20% H% has kept those struggles from eroding his ERA further.
Robert Stephenson (RHP, CIN) barely made the cut to break camp with CIN. After struggling with some early shoulder soreness, the former top SP prospect finished the spring strong. He has looked like a high-upside arm over his first couple of appearances in relief. He's commanding his fastball better and has a swing-and-miss slider. Given his prior durability and control concerns as a starter, his most logical path to making an MLB impact will be as a reliever. And we still need to see if he can get lefties out consistently. But he's a worthy bullpen stash in deep leagues given his prospect pedigree and quick start.
Jose Urena (RHP, MIA) owns the worst stat line of any SP with two starts or more (10.38 ERA, 2.08 WHIP). We can blame those extreme results on an extreme 47% H% and 47% S% combo. But his skills have been mediocre (76 BPV), a reflection of the lack of strong skills over his entire MLB career. In fact, he has never managed a sub-4.00 xERA. There are much better speculations than Urena.
Trevor Williams (RHP, PIT) has thrown a higher volume of strikes (26% ball%) than any other starting pitcher. Sure, it was only in one start. But he did pair it with a 12.5% SwK% and 76% FpK%. And he began to emerge last September (2.20 ERA, 1.12 WHIP, 126 BPV in 29 IP). We still have to be skeptical given his overall 60 BPV from 2018, but if he's on your roster, he's worth holding for now.
For more information about the terms used in this article, see our Glossary Primer.
Shopping Cart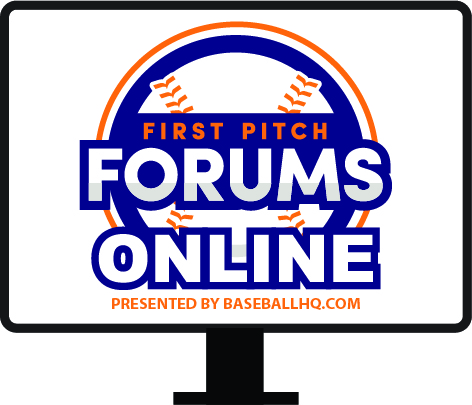 Our virtual First Pitch Forum returns!
Three online-only events: March 5, 11, 17
Join us live, or watch when you want
Just $19!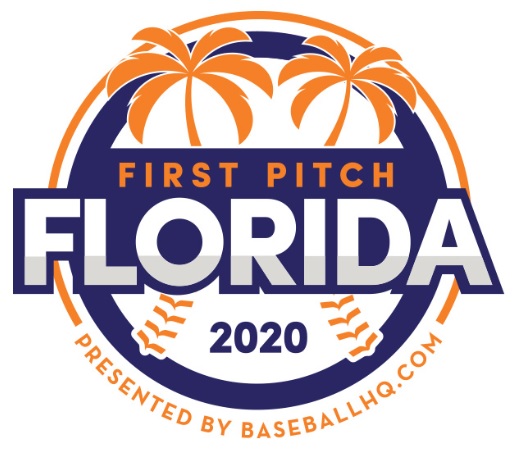 Inaugural Event!
February 28-March 1, 2020
St. Petersburg, FL
A few seats still left!