STARTERS: Sixth starters, 2019
By Stephen Nickrand

@StephenNickrand
March 29th, 2019 11:05pm
One of the biggest draft day mistakes that owners make is to overvalue Opening Day roles.
It might seem natural to target Opening Day starting rotations when filling out your pitching staffs. After all, they include the guys who already have starting jobs, and we all want to get out of the gates quickly in our fantasy leagues.
But early-season roles on pitching staffs are fluid, especially when it comes to starting pitchers. Injuries will create openings. So too will poor performance, or strong performance from guys outside of their team's initial starting rotation.
That conclusion comes with quantitative backing. Over the last six seasons, Opening Day starting pitchers have accounted for roughly 70% of the total innings thrown by their club's starting pitchers that season:

Year  SP IP By Opening Day Rotation
====  =============================
2013                74%
2014                74%
2015                72%
2016                73%
2017                69%
2018                69%
In other words, the average MLB team in 2018 had 266 IP (31% of total SP innings) thrown by starting pitcher(s) who did not start the season in their club's rotation, continuing this consistent trend.

      ------------------2018 Innings Pitched----------------
Team  By Opening Day SP  By All SP   As %  Available Balance
====  =================  =========   ====  =================
HOU           911           954       96%          42
COL           855           931       92%          76
SEA           810           889       91%          79
MIN           726           877       83%         151
PHI           716           874       82%         158
PIT           722           886       81%         164
NYY           640           814       79%         173
CLE           815           993       82%         178
ARI           721           919       78%         198
CHC           690           893       77%         202
WAS           684           915       75%         231
TAM           386           621       62%         235
DET           601           842       71%         242
STL           665           908       73%         243
BOS           615           874       70%         258
LA            630           892       71%         263
KC            621           888       70%         267
CHW           608           889       68%         281
CIN           550           836       66%         287
ATL           604           896       67%         293
TOR           538           849       63%         311
MIL           526           844       62%         319
SF            549           887       62%         339
NYM           575           919       63%         344
BAL           480           830       58%         350
TEX           466           845       55%         378
SD            436           819       53%         383
OAK           356           824       43%         469
LAA           290           807       36%         518
MIA           309           848       36%         539
------------------------------------------------------------
MLB           603           869       69%         266
In 2018, guys like Anibal Sanchez (RHP, WAS) and Tyler Glasnow (RHP, TAM) did not begin the season in their team's starting rotation, but both of them provided value to their owners that season.
Here are several MLB pitchers in each league not currently scheduled to be in their team's regular starting rotation who could provide nice value later in 2019.

AMERICAN LEAGUE
Luis Cessa (RHP, NYY) won't begin the season in the NYY rotation. That might make sense given the 5.24 ERA and 1.43 WHIP he posted with NYY over 45 IP in 2018. But he had a big September (16/1 K/BB in 14 IP), an elite level of command that was supported by a 15% SwK% and 65% FpK%. He followed that up this spring with an electric 19/2 K/BB in 18 IP. While he won't begin the season in the NYY rotation, he's one of the better stashes around.
Josh James (RHP, HOU) is another unheralded pitcher whose skills emerged in 2018. He delivered an elite 150 BPV over 23 IP with HOU after missing tons of bats in the high minors prior to his recall. It remains to be seen if he can sustain good control in longer stints, since that was an area he struggled with in the minors. But his 66% FpK% in a small sample size with HOU in 2018 is encouraging.
Daniel Norris (LHP, DET) is a post-hype play that was avoided in most drafts (722 ADP). He didn't really help himself this spring, posting an ugly 11/9 K/BB in 14 IP. But he has shown flashes of roster-worthy skills, including a 105 BPV in 2016 and a 90 BPV in 2018. Just don't take the plunge without a bench spot.
Martin Perez (LHP, MIN) re-worked his delivery since coming to the MIN organization. It has helped him get back to the mid-90s velocity that made him an intriguing pitching prospect years ago. He had a solid 14/7 K/BB in 18 IP this spring while still inducing groundballs at a high rate. He's another post-hype arm worthy of stashing if you have a bench.
Yefry Ramirez (RHP, BAL) should get a look in the BAL rotation early in the season after the 13/2 K/BB in 12 IP that he posted this spring, along with the fact that BAL only has one starting pitcher worth rostering in most leagues (Dylan Bundy). While Ramirez's 5.92 ERA and 1.53 WHIP from 2018 scream stay away, his 11% SwK% and 61% FpK% suggested he deserved a better fate.
Danny Salazar (RHP, CLE) likely will be out for at least the first couple months of the season in his recovery from shoulder surgery. While he's a high risk to have an impact in 2019, his steady mid-3s xERA over his career and five straight 100+ BPV seasons both tell us that we shouldn't write him off, even if he might end up sticking as a reliever due to his arm issues.

NATIONAL LEAGUE
Robbie Erlin (LHP, SD) might not have the stamina to be effective in long stints over an extended period. But over 10 starts in the second half of 2018, Erlin produced a 123 BPV, including a solid 11% SwK% and 63% FpK% during September. And his ability to handcuff both LH and RH bats gives him the tools to succeed in a starting role if his body supports it.
Max Fried (LHP, ATL) quietly had a really nice spring, posting an 18/6 K/BB in 17 IP over six appearances. He started to resurrect his prospect profile with a 96 BPV over 34 IP in 2018. As an extreme groundball pitcher that can miss bats at a high clip, Fried makes for a very intriguing early-season stash.
Seth Lugo (RHP, NYM) now is viewed as a reliever-only pitcher in most leagues, but with only Jason Vargas (LHP, NYM) ahead of him, he could push the envelope and force NYM to reconsider him for their rotation. Lugo posted a 122 BPV over 101 IP in 2018, marking the second straight season that his skills have grown.
Jimmy Nelson (RHP, MIL) won't begin the season in the MIL rotation as he continues his recovery from shoulder surgery. Still, Nelson was showing signs in 2017 of becoming an impact starter. He posted an elite 145 BPV that season, as well as a 3.49 ERA and 1.25 WHIP. He's one of the better injury stashes around.
Alex Reyes (RHP, STL) continues to ooze upside if he can stay healthy. And if he can finally find the plate at a high rate. He struggled with his control again this spring (8/6 K/BB in 8 IP), but his elite stuff will convert quicker into results out of the bullpen. Once that happens, he could get another rotation shot.
Alex Wood (LHP, CIN) won't start the season in the CIN rotation due to back soreness, a fact that has caused his draft stock to plunge in some leagues (279 ADP). That said, he has posted a 100+ BPV in three straight seasons, and his now-elite rate of first-pitch strikes (69% FpK%) confirms that he will add good value when he pitches.
Josh Tomlin (RHP, ATL) isn't being rostered at all in most leagues (750 ADP). His ERA has been climbing the last several seasons, he's in his mid-30s now, and ATL has come talented young arms coming up in their system. Nonetheless, Tomlin did post a string of four straight 100+ BPV seasons prior to 2018, and moving to the NL could help cover up his chronic gopheritis a bit. He could be worth a look in very deep NL-only leagues.
For more information about the terms used in this article, see our Glossary Primer.
Shopping Cart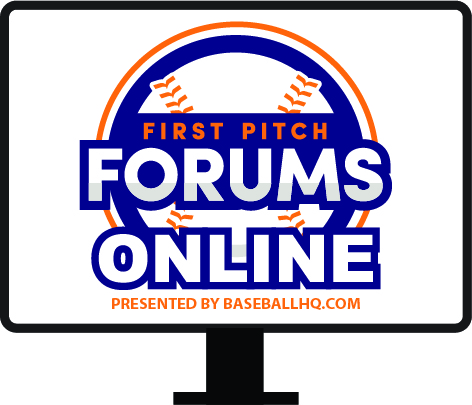 Our virtual First Pitch Forum returns!
Three online-only events: March 5, 11, 17
Join us live, or watch when you want
Just $19!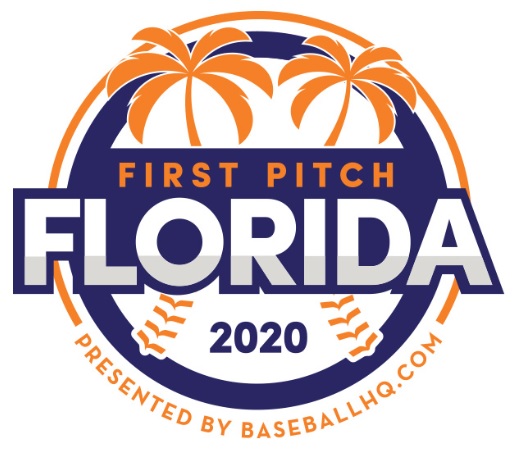 Inaugural Event!
February 28-March 1, 2020
St. Petersburg, FL
A few seats still left!