SPECULATOR: Recent surgers and faders, 2019
By Ryan Bloomfield

@RyanBHQ
June 19th, 2019 12:04am
The weight of early season numbers—It's one of the many insightful sections packed inside the Encyclopedia of Fanalytics in the Baseball Forecaster every year. From page 18 of the 2019 version:
Early season strugglers who surge later in the year often get little respect because they have to live with the weight of their early numbers all season long. Conversely, quick starters who fade late get far more accolades than they deserve.
We always supplement this concept with an example from the previous season. In 2018 it was Odubel Herrera, who hit over .285 in just one month (April), yet held a .285+ cumulative BA for half the season:

Month     BA   Cum BA
=======  ====  ======
Mar-Apr  .343   .343
May      .283   .313
June     .236   .286
July     .253   .278
August   .205   .267
Sept-Oct .171   .255

This week, we'll fish for 2019 examples of those with abnormally hot (or cold) starts that might be skewing year-to-date stat lines. The Monthly tab in each player's PlayerLink page is invaluable for this type of exercise, as are the last-31 day (L31) columns found in our in-season projection files on the Stats and Projections page. We begin...
Recent Surgers—Batters
Jackie Bradley (OF, BOS; pictured above) was an early drop in many leagues thanks to a 13-for-88 start (.148 BA); he mustered up just five (five!) RBI through April. It'll take anybody a while to recover from that, but Bradley's already chipping away with a .289 BA and 7 HR since May 20. The recent surge gets plenty of skill support with upticks in contact rate (72% ct%, .294 xBA in the last 31 days) and power (130 xPX). Bradley had a similar late surge in 2018, so with gobs of talent up and down Boston's lineup, it could be smooth sailing from here on out.
We felt pretty good about Brian Dozier (2B, WAS) as a recency bias rebound candidate, pinning his 2018 struggles on a knee injury that he kept under wraps until September. He threw cold water on that speculation with a brutal start (.184 BA, 4 HR, 1 SB through April), but Dozier's slowly crawling back to form. He's showing month-over-month improvements in contact rate (66%, 72%, 79%) and hard contact (79, 114, 128), resulting in a .294 BA and 5 HR over the last month. One caveat with Dozier is a red light in WAS—he's just 1-for-2 in SB attempts this year—so while we're confident the post-May version of Dozier can stick going forward, his seven-year run of 10+ SB is on life support.
Lourdes Gurriel (OF, TOR) started the season in a 7-for-40 slump, which promptly earned him a ticket to AAA-Buffalo in mid-April. While on the farm, Gurriel moved from 2B to LF before getting another shot in the majors on May 24, and the results have been fantastic: .325 BA, 7 HR, 2 SB in 80 at-bats. Gurriel's post-demotion power/speed skills (184/165 PX/xPX, 145 Spd) point to some major counting stat upside, and he makes just enough contact to allow them to flourish. Prospect growth isn't linear, so perhaps all the 24-year-old Gurriel needed was a change of scenery on defense to turn things around at the plate.
Recent Surgers—Pitchers
One of the last "ace" tier pitchers off the board in draft season, Walker Buehler (RHP, LA) sure looked like an early bust with a 5.22 ERA through April. Buehler made just one start in spring training (2.2 IP), so in hindsight, the early struggles shouldn't have been all that surprising. The 24-year-old has put those early concerns to rest with a 1.87 ERA in eight starts since May. Buehler's allowed one walk or less in all of those starts, while his underlying skills look sublime: 13% SwK, 3.00 xERA, 184 BPV. With the late ramp-up period behind him, Buehler looks primed to be one of the game's best SP the rest of the way.
Kyle Gibson (RHP, MIN) has looked like an absolute ace after a pedestrian April. His BPVs in May (163) and June (141) are elite, as he misses bats with a lethal dose of sliders (28% SwK%; 22% usage) and change-ups (22% SwK; 15% usage). The surge in whiffs hasn't come at the expense of Gibson's control either, as his 2.0 Ctl gets backing from a major jump in first-pitch strike rate (67% FpK in 2019; 59% career). Gibson should get plenty of run support from a MIN lineup that leads MLB in runs scored, so if his recent surge is any indication (3.27 xERA, 4.5 Cmd, 16% SwK in his last five starts), Gibson could be in line for a full-fledged breakout.
Most of us probably saw Lance Lynn (RHP, TEX) with a 5.45 ERA at the end of April, thought "sounds about right", and moved on. But the 32-year-old has put up ace-level skills with an 8.8 Cmd, 2.91 xERA, and 208 BPV over his last six starts. Lynn's throwing more cutters this year (12% SwK; 18% usage), his velocity is up (93.7 mph in 2019; 92.5 career), he's missing more bats (13% SwK since May), and he's walked one batter or less in seven of his last eight starts. A nondescript 4.16 season-long ERA is hiding Lynn's recent surge, so while he might struggle against LH-heavy lineups, the pieces are in place for a second-half run.
Recent Faders—Batters
On the surface, Jose Martinez's (OF, STL) .286 BA with 4 HR in part-time duty doesn't raise a red flag. But Martinez started the year hitting .354 through his first 99 AB, and while we questioned its sustainability in a Facts/Flukes column at the time, we didn't know the correction would be this brutal. Martinez is hitting .173 over the last month with some awful supporting skills, as his hard contact has completely dried up (42/63 PX/xPX). Playing time might be drying up too, as STL has several outfield alternatives who aren't liabilities in the field like Martinez. Unless there's a quick turnaround—and the skills doubt it—Martinez may soon be fantasy irrelevant.
Alex Gordon (OF, KC) had one of the more impressive (and surprising) starts to the season with a .316 BA and 5 HR through April. The early surge came with plenty of skill support (93 BPV), but he's fallen back over the last month with drops in contact rate (71% ct%) and power (76 PX). Gordon's year-to-date line of a .262 BA with 10 HR and 4 SB looks great, but the production has been extremely front-loaded. With a sub-10 BPV in each season from 2016-18, this renaissance story probably won't have a happy ending.
Recent Faders—Pitchers
Yusei Kikuchi's (LHP, SEA) stateside debut started out harmlessly enough—the 28-year-old import was sitting on a 3.54 ERA and 1.06 WHIP through his first nine starts—but things have unraveled quickly. Kikuchi's given up 21 ER over his last six outings (6.71 ERA), while the collapse in skills over that time (5.1 Dom, 1.2 Cmd, -3 BPV) only heightens our concerns. Kikuchi hasn't missed bats against MLB hitters (8% SwK) and his 4.78 year-to-date ERA is already starting to feel the effects. Despite the hot start, there's not much relief in sight here.
This year's Forecaster pinned a "DN:" side speculation on Jon Lester (LHP, CHC), which wasn't looking too hot after the 35-year-old put up a sparkling 1.18 ERA through his first eight starts. His ER allowed by start since then: 5, 4, 7, 1, 4, and 6. Our skills indicators are a bit conflicted with Lester—he has a 120 BPV on the season thanks to some elite control (2.2 Ctl)—but a deeper look at his sub-indicators (58% FpK, 8% SwK) paired with another dip in fastball velocity at his age uncover some worrisome signs. The hot start is keeping Lester's 4.08 ERA in check for now, but that might not last.
The Speculator is not designed to make definitive assertions about the future; rather, it is designed solely to open reader's eyes to possibilities they may not have previously entertained, and in doing so, provide a different perspective on the future. Many of the possibilities will be of the "out on a limb" variety. All are founded on SOME element of fact. But none should be considered any more than 20% percentage plays.
For more information about the terms used in this article, see our Glossary Primer.
Shopping Cart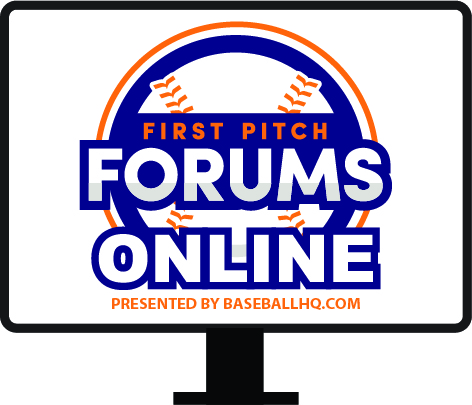 Our virtual First Pitch Forum returns!
Three online-only events: March 5, 11, 17
Join us live, or watch when you want
Just $19!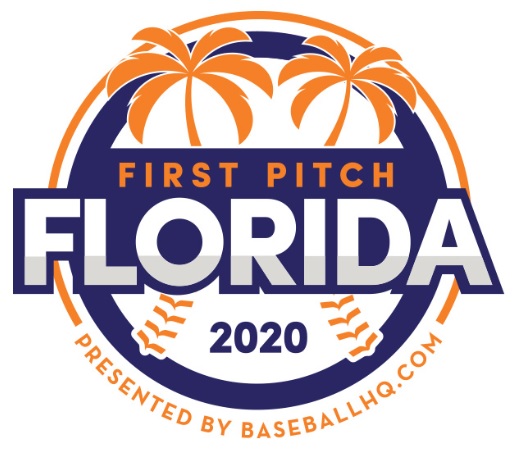 Inaugural Event!
February 28-March 1, 2020
St. Petersburg, FL
A few seats still left!