SPECULATOR: The BF20 UP: list—Pitchers
By Ryan Bloomfield

@RyanBHQ
January 29th, 2020 1:07am
Within the player commentaries in the 2020 Baseball Forecaster, we offer some UP: (and DN:) projections that are intended to reflect a ceiling (or floor) beyond the accompanying 2020 projection. As described in the book:
Upside (UP) and downside (DN) statistical potential appears for some players; these are less grounded in hard data and more speculative of skills potential.
Speculative? That sounds awfully familiar. We continue our 2020 Speculator series with a review of some of those UP: projections found in the Forecaster. Last week, we looked at batters, and now we'll head to the mound. The full list of pitchers is included here with a few thoughts on some of the outlooks that have evolved during the offseason.
Average Draft Position (ADP) data is courtesy of the NFBC through January 27:

Player             ADP  UP:
=================  ===  ===================       
Anderson, Nick     249  25 Saves  
Buehler, Walker     17  Cy Young  
Castillo, Diego    496  25 Sv still applies  
Castillo, Luis      48  sub-3.00 ERA, 250 K
Clase, Emmanuel    509  20 Sv
Darvish, Yu         67  3.30 ERA, 15 wins
Estevez, Carlos    725  20 Sv
Feliz, Michael     709  20 Sv
Fried, Max         143  3.25 ERA, 200 K
Gallegos, Giovanny 213  35 Sv
Gausman, Kevin     404  25 Sv
Giles, Ken         136  45 Sv
Hader, Josh         66  45 Sv, 150 K
Jimenez, Joe       222  3.50 ERA, 35 Sv
Kela, Keone        228  30 Sv
Keller, Mitch      231  sub-3.50 ERA
Kelly, Joe         728  25 Sv
Kittredge, Andrew  746  20 Sv
Lopez, Pablo       348  3.75 ERA
Lopez, Reynaldo    295  sub-4.00 ERA, but skills-supported this time
Lorenzen, Michael  457  25 Sv
Magill, Matthew    450  25 Sv
Mahle, Tyler       408  13 Wins, 3.60 ERA
May, Trevor        557  25 Sv last year; may have just been a year early 
Middleton, Keynan  572  20 Sv  
Montero, Rafael    636  20 Sv
Munoz, Andres      525  30 Sv
Neris, Hector      148  40 Sv
Paddack, Chris      54  3.00 ERA, 200 K
Pagan, Emilio      165  40 Sv
Peralta, Freddy    432  200 K
Pomeranz, Drew     466  20 Sv
Pressly, Ryan      433  30 Sv
Stephenson, Robert 591  25 Sv
Yarbrough, Ryan    262  sub-3.50 ERA

American League
We tabbed Emmanuel Clase (RHP, CLE) as a potential "late-inning force" in the Forecaster thanks to his premium velocity, GB% tilt, and success as a closer in the minors last season. Clase was a legit closer candidate for TEX at press time, but was since traded to CLE as a piece for Corey Kluber, where he'll be stuck behind Brad Hand. Keep Clase on your radar though, as the 30-year-old Hand limped to the finish last year with a tired arm and 6.08 ERA after August. If those struggles leak into 2020, Clase could step in and dominate.
Might you say we hedged our bets a bit with TAM's bullpen? Our player boxes yielded a trio of Rays relievers with "UP:" side speculations: Emilio Pagan (RHP, TAM) (40 saves), Nick Anderson (RHP, TAM) (25), and Diego Castillo (RHP, TAM) (25). It's not our way of saying the Rays will win 140 games this year; just a way of saying the Rays bullpen is pretty stacked. Our own Kris Olson broke down the TAM bullpen in a recent Playing Time Tomorrow column, rightfully throwing up his hands given their affinity for mixing, matching, and matchup-ing. The closer carousel could be running all year, with plenty of attractive horses to choose from.
We tagged Reynaldo Lopez (RHP, CHW; pictured) with an "UP: sub-4.00 ERA" thanks to a mechanical adjustment that drove some major 2H velocity and skill gains (13% SwK, 64% FpK, 96.2 mph FB). More good news since press time: CHW made several lineup upgrades—signing Edwin Encarnacion, trading for Nomar Mazara, and locking up Luis Robert—but most important was the addition Yasmani Grandal. Widely known as an elite pitch framer, Grandal's ability to snag an extra inch or two on the edge is tailor-made to help a pitcher like Lopez, whose sometimes-iffy command has held back his excellent raw stuff. With an ADP barely in the top 300, Lopez's skill growth and team context make him an excellent post-hype breakout target.
Call it the Edwin Diaz/Blake Treinen effect, but early drafters are generally holding off on closers in the early rounds. As a result, we have several UP-side stoppers going at reasonable rates: Ken Giles (RHP, TOR), Joe Jimenez (RHP, DET), and NL-er Hector Neris (RHP, PHI). Giles put up a 1.87 ERA last year (and a sub-3.00 ERA in each month) with a fourth straight 150+ BPV, while Jimenez thrived as DET's closer after August. Neris, meanwhile, escapes the closer-go-round tendencies of former manager Gabe Kapler and has the skills (3.7 Cmd, 18% SwK, 3.35 xERA) to thrive as PHI's primary closer.
National League
Apparently, we weren't the only ones to pick up on Max Fried's (LHP, ATL) second-half skill surge, as the age-26 lefty has been shooting up draft boards this winter (ADP 143). Nothing has changed with Fried's outlook—his "UP: 3.25 ERA, 200 K" remains firmly in play—just know you'll be paying for some of that upside up front on draft day.
Giovanny Gallegos (RHP, STL) had an electric 2019 season (2.31 ERA, 0.81 ERA) with enough skill support for an "UP: 35 Sv" if he could snag STL's closer gig. Gallegos seemingly has two contenders for that crown: Carlos Martinez and Andrew Miller. Martinez, who saved 24 games after returning from shoulder issues last year, could be headed back to the rotation (if he gets his wish), while Miller's control issues, two straight 4.00+ ERAs, and "DN:" speculation in this year's book all cloud his 2020 outlook. Gallegos isn't that cheap (213 ADP), but the skills are in place for him to be a top-10 closer if he has a clear path to the role.
Kevin Gausman's (RHP, SF) 2H success as a reliever led us to speculate on a late-inning role in the Forecaster. Gausman's two-pitch mix—a nasty splitter (22% SwK%, 46% GB%) and plus fastball (10% SwK)—is ideal for a max-effort approach out of the bullpen. However, when Gausman signed in pitcher-friendly SF in December, the team announced their intentions to use him as a starter. A lot can change between now and Opening Day, and SF has other rotation options, but we'll be pretty quick to yank Gausman's "UP:" status if he's in the rotation.
A combination of improved control, a groundball tilt, and second-half velocity/swinging-strike upticks led us to an "UP: 13 wins, 3.60 ERA" for Tyler Mahle (RHP, CIN). Nothing game-changing by any means, but worthy of a late-rotation stab. And then CIN had to go and sign Wade Miley to be their fifth starter, likely knocking Mahle out of a rotation gig. Mahle, like most sixth starters, will be called upon at some point, but he's more of a waiver wire watch/draft-and-hold flyer until an opportunity opens up.
Half of Chris Paddack's (RHP, SD) "UP:" projection took a hit earlier this month when he hinted at a 180-inning limit, which puts our "UP: 200 K" in serious doubt. Also going against Paddack is his early draft price. At 54 overall, he'll need to squeeze every bit of production out of each start to turn a profit if his volume is capped. He could still hit "UP: 3.00 ERA", but you'll likely either be looking for rotation replacements in September, or filling in missed starts throughout the year as SD manages Paddack's workload.
The Speculator is not designed to make definitive assertions about the future; rather, it is designed solely to open reader's eyes to possibilities they may not have previously entertained, and in doing so, provide a different perspective on the future. Many of the possibilities will be of the "out on a limb" variety. All are founded on SOME element of fact. But none should be considered any more than 20% percentage plays.
For more information about the terms used in this article, see our Glossary Primer.
Shopping Cart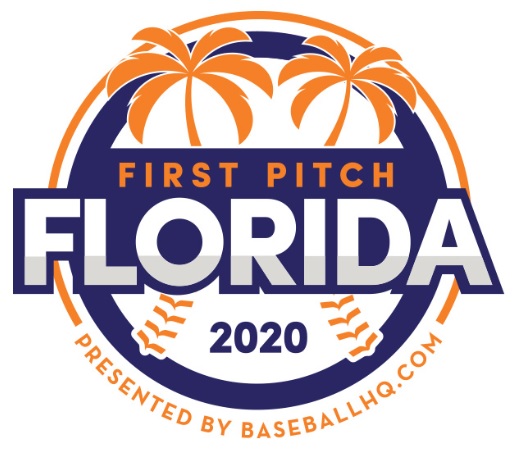 Inaugural Event!
February 28-March 1, 2020
St. Petersburg, FL
A few seats still left!