SPECULATOR: The BF20 UP: list—Batters
By Ryan Bloomfield

@RyanBHQ
January 22nd, 2020 1:08am
Within the player boxes of the 2020 Baseball Forecaster, we offer some UP: (and DN:) -side projections that are intended to reflect a ceiling (or floor) beyond the accompanying 2020 projection. As described in the book:
Upside (UP) and downside (DN) statistical potential appears for some players; these are less grounded in hard data and more speculative of skills potential.
Speculative? Sounds a lot like what we do in this space! So we kick off our 2020 Speculator series with a review of some of those UP: projections found in the Forecaster. The full list of batters is included below with Average Draft Position (ADP) data courtesy of the NFBC through January 20:

Player             ADP  UP:
=================  ===  ===================       
Albies,Ozzie        40  .300 BA, 25 SB
Alvarez,Yordan      39  50 HR
Anderson,Brian     250  30 HR, .280 BA
Anderson,Tim        96  30 SB
Bader,Harrison     439  20 HR, 20 SB... though with hard BA cap.
Bell,Josh           90  40/120/.300
Betts,Mookie         5  40 HR
Calhoun,Willie     162  30 HR
Chapman,Matt        87  40 HR
Choi,Ji-Man        484  .270 BA, 25 HR
Conforto,Michael   116  40 HR remains firmly in play.
Dahl,David         147  30+ HR, 10 SB.
Devers,Rafael       23  .315/40/125, MVP candidate
Diaz,Yandy         220  20 HR
Flores,Wilmer      590  20+ HR, .300 BA 
Freeman,Freddie     16  40 HR
Gallo,Joey          80  .260 BA, 50 HR
Goodrum,Niko       293  20 HR/20 SB.
Hoskins,Rhys       115  45 HR, still
Jansen,Danny       284  25 HR
Judge,Aaron         28  2017 redux
Kelly,Carson       211  30 HR
Kingery,Scott      166  25 HR/25 SB
Lowe,Brandon       198  30 HR 
Meadows,Austin      36  first-round pick in 2021.
Mondesi,Adalberto   40  60 SB is in play, so is... DN: .240 BA, 10 HR.
Odor,Rougned       232  40 HR
Pham,Thomas         70  .290 BA, 30 SB well within reach.
Quinn,Roman        645  30 SB.
Renfroe,Hunter     259  40 HR
Reyes,Franmil      148  45 HR, .270 BA.
Robles,Victor       64  40 SB.
Rosario,Eddie       92  40 HR
Sano,Miguel        130  45 HR
Santana,Domingo    328  35 HR
Santander,Anthony  354  30 HR
Schwarber,Kyle     150  45 HR, .260 BA
Soto,Juan           12  .300 BA, 40 HR.
Straw,Myles        609  30+ SB.
Swanson,Dansby     253  .270 BA, 25 HR.
Tucker,Kyle        131  20/20.
VanMeter,Josh      487  20 HR, 20 SB
Verdugo,Alex       222  .320 BA, 20 HR
Wendle,Joe         532  20 SB
Winker,Jesse       333  .300 BA, 25 HR

Rather than re-hash the reasons behind these "UP:" projections—they're all in the book—we'll instead offer updated thoughts on those whose outlooks have changed since press time; be it through trades, free agency, injury updates, etc. Onward!
American League
Nothing has changed with Yordan Alvarez's (DH, HOU) skill set (he's still really good) or playing time outlook (he'll be HOU's primary DH) since the Forecaster went to press, but we didn't know how much, if any, of a "UT-only" discount might apply in 2020 drafts. The early results? Alvarez is on track to be the highest-drafted UT-only player in recent history. That's not to say he's a bad pick—Alvarez's "UP: 50 HR" and $23 projected 5x5 value play just fine in the third round—but any discount we might've baked in at press time is now toast.
Willie Calhoun's (OF, TEX) "UP: 30 HR" was obviously contingent on him receiving regular playing time—something he hasn't yet received at the major league level. That should change in 2020 though, as the trade of Nomar Mazara to CHW helps pave the way for Calhoun to snag an everyday gig in left field. With a sneaky-good batting average floor—Calhoun hit over .290 in each of the last three years in the upper minors—and growing power skills, the former 8B prospect now has a path toward a potential age-25 breakout.
Niko Goodrum (SS, DET) held a title that arguably no other could claim in 2019: Fantasy Relevant Detroit Tiger. The additions of Jonathan Schoop and CJ Cron should strip Goodrum of such bittersweet status, but he'll take it. Goodrum's enticing power/speed combo (career 109/112 PX/RSpd) led us to speculate on a 20/20 season, and it could now come with plenty more PA and runs scored if he hits near the top of a suddenly-not-anemic DET lineup. Goodrum's shaky plate skills won't help your ratios, but with 2B/SS/OF eligibility, there's plenty to like around pick 300.
Offseason "I'm healthy" reports should be taken with a metric ton of salt, but a positive early-December update on Adalberto Mondesi (SS, KC) (shoulder) has him on track for Opening Day. Mondesi, whose 43 SB in just 102 games last year were second-highest in baseball, was told not to dive after a shoulder injury kept him out for nearly two months. He still went 12-for-15 on the basepaths in a 20-game September cameo. The bags will come in bunches, but Mondesi's "DN: .240 BA, 10 HR" means you'll need to plan for a significant BA/HR cushion.
Hunter Renfroe (OF, TAM) switched coasts since press time, going from one RHB-squashing track (PETCO Park: -9% RHB HR) to another (Tropicana Field: -5%). Renfroe should slide into a starting role in a somewhat-crowded OF, but his struggles vs. RHP (career 62% ct%, .221/.271/.459 slash line) on a platoon-happy team limit his odds for a first-ever 500-AB season. On the plus side, our own Brant Chesser recently noted that Renfroe's skills were supreme before a nagging ankle injury derailed his second half:

Half   AB  ct%   xBA   PX/xPX  BPV
====  ===  ===  ====  =======  ===
1H    238  71%  .280  191/154   78
2H    202  58%  .183  113/130  -27

Renfroe's "UP: 40" HR remains firmly in play if he can cobble up enough playing time. And if September foot surgery can help him re-kindle those pre-injury contact skills, he might not hurt your BA as much as you'd think.
National League
We conditioned Harrison Bader's (OF, STL) UP: with "...if opportunity comes his way", and it looks like that might play out. Bader looks poised for an extended audition as STL's center fielder should the team decide to keep prospect Dylan Carlson in the minors. Bader's burgeoning power/speed skills (141 xPX in 2019; 26-for-32 on SB attempts since 2018), prospect pedigree (#96 on our 2017 HQ100), and declining market value (435 ADP) make him a fine dart throw in his age-26 season. In fact, Bader's ADP drop from 188 last season is one of the largest among relevant hitters—best to speculate in a bearish market.
An improving batted ball profile, growing hard contact metrics, and budding speed skills all led us to slap an "UP: 25 HR/25 SB" on Scott Kingery (3B, PHI) in this year's book. It seems like the playing time will fall into place as well. With Maikel Franco out of the picture and no new arrivals at the hot corner, Kingery stands as our top 3B option in PHI. Prospect Alec Bohm may not be far behind, but there are questions if his improved defense can stick at third base. Even if Bohm proves capable or PHI gives him a chance, Kingery's versatility with the glove should lead to enough PA to be a counting-stat maven in the middle rounds.
Trading places with fellow UP:-sider Renfroe, Tommy Pham (OF, SD) headed West shortly after press time. On the surface, Pham's move to an SD lineup that finished 27th in runs scored might look bad, but early projections have him staying in the two-hole between Fernando Tatis, Jr. and Manny Machado. SD didn't run often in 2019, but they also didn't have base-stealers of Pham's caliber (78% SB% since 2017). In a mostly park-neutral move, Pham's "UP: .290 BA, 30 SB" remains well in reach and shouldn't be affected by the change in scenery.
Alex Verdugo's (OF, LA) Forecaster box had an entire ingredient list that led to an "UP: .320 BA, 20 HR" for his age-25 season. We did condition it on health and playing time, as an August oblique injury cost Verdugo the last two months of the season. Fast forward two months and Verdugo still hadn't resumed baseball activities as of two weeks ago, with an Opening Day return as the new "goal." Yikes. Perhaps Verdugo is just playing it safe, but with a nagging core injury that doesn't seem to be improving, there's more risk here than we thought at press time. Stay tuned.
The Reds' signing of Shogo Akiyama to a three-year, $21 million contract in December wasn't the best news for UP:-siders Jesse Winker (OF, CIN) and Josh VanMeter (OF, CIN). Winker can play all three outfield positions, albeit of debatable quality, so while a 4th OF role lends itself to multiple paths to playing time, Akiyama's arrival and Winker's brutal platoon splits are major obstacles to a regular role. Ditto VanMeter, who played some second base last year, but is now blocked by Mike Moustakas, who signed a four-year $64 million deal this offseason. "Draft skills, not roles" still applies here—and the now-crowded PT picture should lower cost—but CIN's acquisitions have us wondering how confident they are in Winker/VanMeter as everyday players in 2020.
The Speculator is not designed to make definitive assertions about the future; rather, it is designed solely to open reader's eyes to possibilities they may not have previously entertained, and in doing so, provide a different perspective on the future. Many of the possibilities will be of the "out on a limb" variety. All are founded on SOME element of fact. But none should be considered any more than 20% percentage plays.
For more information about the terms used in this article, see our Glossary Primer.
Shopping Cart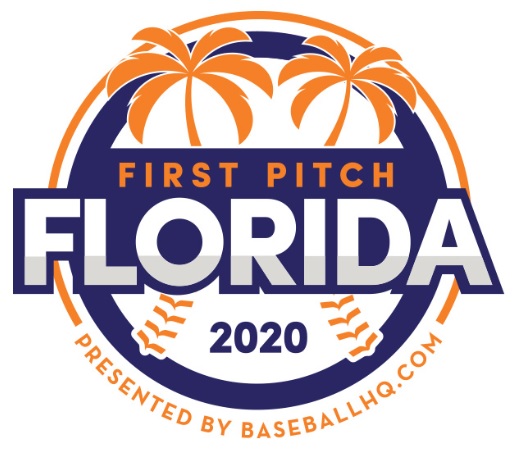 Inaugural Event!
February 28-March 1, 2020
St. Petersburg, FL
A few seats still left!