SPECULATOR: 2019 Snap judgments (batters)
By Ryan Bloomfield

@RyanBHQ
April 10th, 2019 1:05am
We're all itching to (over-)react to what's happening over the first two weeks of the season. Exercising excruciating patience—a staple mantra here over the years—is the prudent thing to do, but we often have to make early roster decisions on small-sample data. Doing so in last year's version of this column might have yielded an early FAAB acquisition of Jonathan Villar and/or Jose Martinez, while hunches that Xander Bogaerts would rebound and Alex Bregman would put up a career year both came to fruition.
Our disclaimer at the bottom of this page means we aren't constrained by issues like the legitimacy of underlying sample sizes. Of course, we can't completely disregard our numbers-based approach, but in the Speculator, we have more leeway as we project ahead, especially when the early returns align with our preseason outlooks.
So this week (batters) and next (pitchers), we'll take a look at some surprising early performances, and ask ourselves the question:
If this early performance is real, what might it look like over a full season?
Let's dig in.
American League
Several pundits were wondering what TB was thinking when they dealt Jake Bauers for Yandy Diaz (1B, TAM) this offseason. So far, so good, as Diaz is 10-for-33 with 3 HR. The early surge comes with plenty of skill support (91% ct%, 156 xPX, 167 BPV), as he's one of two hitters (min. 30 AB) with an above-average PX/Spd combo and more walks than strikeouts. The other? Christian Yelich. A legend in the weight room (Google it), Diaz now has plenty of leash and should soon add 3B eligibility with Matt Duffy out through mid-May. By then, the mere thought of benching Diaz might be blasphemy.
Don't panic over Jose Ramirez's (3B, CLE) 6-for-31 start, even if it comes on the heels of a slow finish in 2018. Ramirez's underlying skills remain rock-solid: he's still making frequent contact (87% ct%), hitting the ball hard (167 xPX), and has already swiped a few bags. CLE's lineup looks bad despite the absence of Francisco Lindor, so while Ramirez's R and RBI totals might suffer, this is the type of start that you buy low on.
Domingo Santana (OF, SEA) got some Speculator pub as the ultimate recency bias rebound candidate last month. At the time, he had the single biggest ADP drop from 2018 to 2019 of any hitter in the Top 300. Now with a full-time gig in hand, Santana's flashing numbers that remind us of his 2017 breakout season, with impressive power skills (182/214 PX/xPX) and a sprinkling of speed (112 RSpd, 3 SB). It's only been 50 AB, but Santana looks primed to repeat that 30 HR/15 SB line from just two years ago.
Several new teammates have joined Santana in the Seattle Surge of 2019. Ryon Healy (3B, SEA) has been a run-of-the-mill bat for years, but he has 10 extra-base hits in just 43 at-bats. He's crediting the hot start to a new plate approach and some mechanical changes (56% FB%; career 38%), which always gets our speculative attention. And after some preseason elbow concerns, Mallex Smith (OF, SEA) has led off in nearly all of SEA's stateside games with a full green light (33% SBO, 4 SB) and good-enough plate skills (6/9 BB/K). Those paying for a 40-SB repeat of Smith's breakout in 2018 might be handsomely rewarded.
Andrelton Simmons (SS, LAA) has had anything but an impressive start—he's just 6 for his first 34—but we'll pin it on a fluky h% as his elite contact skills remain in place. A more intriguing development has been a pair of early steals. Simmons has long had the raw wheels to be a speed contributor, which led us to an "UP: 25 SB" in this year's Baseball Forecaster. Two steals are hardly enough to get excited about, but with a potentially more aggressive base-running philosophy under new manager Brad Ausmus, Simmons could push 20+ SB with his typically excellent BA.
National League
It didn't take long for Peter Alonso (1B, NYM) to show why he was our top first base prospect for 2018 (and beyond) entering the season. Alonso's skills through 34 AB have been a microcosm of his general profile as a prospect: absurd raw power (3 HR, 324 PX/290 xPX... don't you love April?), decent plate patience (8% bb%), and some contact issues (65% ct%). Our call-up report on Alonso said there's 30-HR potential if NYM looks past some of his defensive liabilities, and so far they have, as Alonso's been the regular starter at 1B over Dominic Smith (1B, NYM). NL Rookie of the Year, anyone?
Years of constant lineup and rotation shuffling has made us skeptical of any playing time proclamations in LA, but they've been consistent with Kike Hernandez (2B, LA) thus far. Hernandez has parlayed notable contact growth in 2018, particularly vs. RHP, into near-everyday playing time early on in 2019. He's taken full advantage with 10 hits in 30 AB, an elite batting eye (7 BB, 5 K), and plenty of thump (50% hard-hit rate). With two straight 50+ BPVs in 2017-18 and a firm grip on the 2B job, Hernandez could quickly approach our "UP: 25 HR, .285 BA" from this year's Forecaster.
Ketel Marte (OF, ARI; pictured) was a "growth stock worth buying" in the Forecaster, and he's paying immediate dividends. The age-25 switch-hitter is one of just six bats with 3 HR and 2 SB so far, as he's seen regular playing time at SS and CF. With just nine steals over the last two seasons, Marte's elite raw speed (160 career Spd) has been stifled by a red light, but he's already stolen two bags in the early going. Some semblance of a running game with already-solid plate skills and improving raw power could translate into a career year for Marte.
Long-time BaseballHQ subscribers have been reading about a possible Kolten Wong (2B, STL) breakout for a while now... is it finally happening? Wong was given the keys to STL's 2B job and hasn't looked back, going 13-for-40 with 3 HR and 2 SB. Wong's still just in his age-28 season and he's put up a 40+ BPV in five straight seasons thanks to a consistent contact/raw speed combo. Let's see how much of this early power spike sticks—Wong's never approached league-average PX/xPX and he's a liability vs. LHP—but it looks like he'll finally get an extended shot to make good on some plus skills.
Blocked by Chris Davis (when he was good) early in his career and Paul Goldschmidt later on, Christian Walker (1B, ARI) finally gets a crack at regular playing time with Jake Lamb on the IL. Walker's 77% HH%(!) through 29 AB is an early-April anomaly, but he did hit 50 HR at admittedly hitter-friendly AAA-Reno over the last two seasons. Walker's had issues with strikeouts at the MLB level, but he's cleaned that up so far with just seven Ks. With equal lefty/righty splits and a full-time gig in hand, Walker could be a sneaky-good CI source this year.
The Speculator is not designed to make definitive assertions about the future; rather, it is designed solely to open reader's eyes to possibilities they may not have previously entertained, and in doing so, provide a different perspective on the future. Many of the possibilities will be of the "out on a limb" variety. All are founded on SOME element of fact. But none should be considered any more than 20% percentage plays.
For more information about the terms used in this article, see our Glossary Primer.
Shopping Cart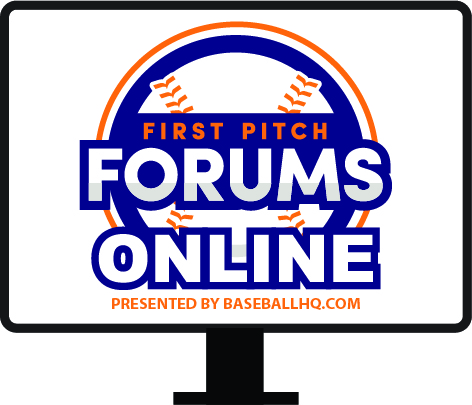 Our virtual First Pitch Forum returns!
Three online-only events: March 5, 11, 17
Join us live, or watch when you want
Just $19!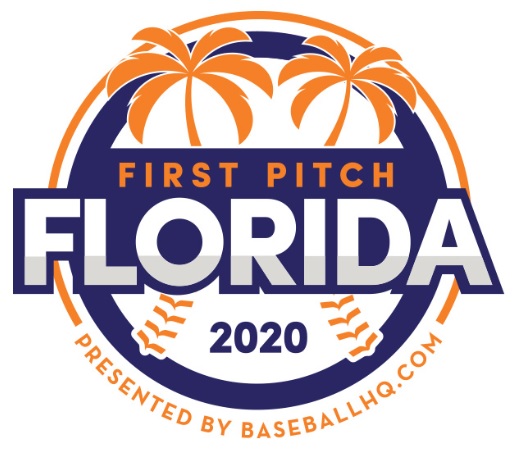 Inaugural Event!
February 28-March 1, 2020
St. Petersburg, FL
A few seats still left!