ROTISSERIE: Winning with Mayberry - one man's method
By
February 24th, 2012 12:00am
by Jon Enriquez
As explained by Ron Shandler in his 2010 essay here, one of the Mayberry Method's tenets is to embrace imprecision. It seems an odd claim from someone who's made a career on his projections. But after being in my home league since 1993 (NL-only, 4x4 keeper) and never finishing higher than second place, I was willing to give something new a try during the 2010 season.
And it worked, as I took home first place in 2011. In my league, as in many competitive keeper leagues, successful players have come to employ a two-year cycle of rebuild and contend. This essay will be a reflection on using the Mayberry Method in both phases on team management: the rebuild year (Year 1) and contend year (Year 2).
Team needs analysis
Planning always begins with an assessment of your own team. Mayberry provides a fast, simple way to look at team strengths and weaknesses. BaseballHQ.com readers can make preliminary estimates as soon as the season ends, even before the Baseball Forecaster arrives, because the MM rating is based on the previous year's skill metrics. (These are only preliminary ratings, of course; the published ratings in the Forecaster will be different.) Tallying Mayberry scores for your team and comparing them to team targets takes just a few minutes – and you can assess rival teams just as quickly.
In a rebuilding year, your principal team need will usually be profit, so you don't have to be too concerned about meeting the Mayberry team targets. If you are rebuilding, you need to decide whether to build on existing strengths – for example, if you have two closers, you might want to buy up another closer or two to strengthen your position in the trade market – or pursue complementary players, especially if you are trying to conceal your intentions – for example, buying one ace starter and one speedster to complement your strength at closer.
In a contending year, however, you should give careful attention to the Mayberry team targets, which should guide your freeze decisions, offseason trade activity, and draft preparation. In my case in year 2, Mayberry showed me I was strong in PX and weak in Spd and xBA. On the pitching side, I was well past the xERA, K/9, and SV totals and just needed to pick up some steady innings-eaters. This helped me to decide among those players "on the bubble."
Player pool analysis
The next phase of preparation is analyzing the pool of available players, and Mayberry is just as effective here. This stage helps determine where to find helpful players – if indeed they can be found at all.
In a rebuilding year, Mayberry is obviously very useful as a tool for identifying players with upside. Since so much profit derives from changes in roles and increases in playing time, rebuilders should concentrate on players with subscores that reflect strong skills but little or no playing time.
Mayberry scores can also help identify players to pursue in a contending year. Contenders should place great emphasis on reliability and playing time. In my case, I eliminated every player with a Health grade of D or F, every pitcher with xERA and K/9 scores below 3, and every hitter with PT scores below 3. Focusing on this relatively narrow segment of the pool helped me to study these players in depth.
Player pool analysis can also identify those positions where options are plentiful and where they are scarce. In my case, for example, I needed at least two corner infielders, and learned that there were good candidates at all price levels. I also needed two outfielders, but the pool was a lot slimmer there, so I knew I'd have to be especially careful with my outfield plans, and be particularly alert to picking up outfielders in trade.
Planning and executing on Draft Day
In a rebuilding year, planning can be very simple: decide how many big-ticket trade-bait players you want to acquire, and decide how many dollars you can devote to gambles. That clarity and simplicity makes it easy to react to draft dynamics and take the opportunities that the market gives you.
In my rebuilding year, I made two mistakes that should be avoided. First, although I allocated more endgame dollars to hitters than pitchers, I didn't allocate enough. Experienced players will not be surprised that pitchers with upside are more plentiful than hitters with upside. Both contenders and rebuilders will chase a limited number of worthwhile hitters, and a part-time hitter projected for any decent counting stats will still generate a firefight. Plan on allocating $3-4 for each hitter and $1 for each pitcher in a rebuilding year; that should give you enough cash to control the endgame and also to pursue one or two special players to about $10.
Second, I told myself "I'm not paying for playing time!" and repeated it as a mantra during the auction. Unfortunately, following this goal too rigidly caused me to miss out on promising players who were projected for part-time jobs. Make sure to consider all players with high "quality" subscores, and don't just ignore all players with playing-time subscores above 1.
In a contending year, of course, you should develop a plan centered on reaching Mayberry targets. Here is where you bring together your team needs analysis and draft pool analysis. You know what you need to get, you know what your frozen players can do for you, and you know what players are available to you. You will come to focus on those players with the ability to help you, regardless of their predicted bid values.
You need to identify several options for reaching your goals, and Mayberry subscores allow you to recognize the best alternatives, so that you can game out contingencies in advance. For example, in my auction in year 2, I saw that the shortstop position would be either feast or famine—it was Troy Tulowitzki and Jimmy Rollins , then the long drop to Jason Bartlett and Alex Gonzalez, the only other rosterable players. I decided that if I could not land one of the big names, I would commit to Bartlett or Gonzalez, even if I had to overpay.
During the draft, Tulowitzki and Rollins were purchased in the first round for far more than their bid prices. Bartlett stayed on the board until the sixth round, but when he too was overbid. I immediately nominated Gonzalez and purchased him for well under bid value. The fact that I had worked through the possibilities in advance allowed me to stay in control during the heat of the auction.
Mayberry also helped me to determine when to be aggressive. All of the players who could help me reach my Mayberry targets would all cost at least $15. Historical prices in my league showed that $15 players tend to be off the board by the sixth round, so I needed to be sure I was buying high-quality players rather than chasing upside in the endgame. So besides my normal budgeting, I told myself to buy five players in the first four rounds.
Although my draft did not go exactly as planned – I got "stuck" with the first player, Albert Pujols – I was able to stay within the parameters of the plan. I was cautious when there were many Mayberry targets available, and aggressive when there were few. I got purchased some targeted players and successfully followed my contingency plans for others. When unexpected bargains emerged, I successfully shifted dollars to other needs. Not only did I not leave any money on the table – a bad habit of mine – I was actually the first owner to fill his roster, something that's never happened before.
My Mayberry-driven Draft Day plan was clear, easy to follow, and easy to adapt in changing circumstances. And when I looked at our league's predicted totals in Rotolab afterwards, my team was in front by a large margin.
In-season management
Most in-season decisions are driven by actual data on both player performance and league standings. Mayberry scores are less useful during the season than before it, but they can be helpful during that agonizing period known as April, when we don't have enough actual data to make judgments.
At the same time, the MM rating helps you to pay attention to early opportunities. When a player goes on the DL, you can look for replacements with strength in areas you need. If you are short of IP or K/9 you can keep your eyes peeled for a free agent starter. And ratings also make it easy to decide to get rid of a player who has enjoyed a few lucky weeks.
And rebuilders can use MM to identify trade targets. In my rebuilding year, Mayberry helped me to decide my #1 trade target: Carlos Gonzalez. When I went after him, he had had a good few weeks but he hadn't quite taken off yet. He had been frozen at $10 and so he was the only Mayberry hero who was a bargain in my league. I eventually acquired him, which made my rebuilding season a success – and, of course, contributed significantly to my winning season the following year.
Outcomes
It turned out that I didn't win my league by quite the same healthy margin that Rotolab predicted. I purchased a few players who didn't reach their projections, and I had a skillful opponent who made great trades. But I did put together a very good team, with enough strength to trade for the pieces I needed, and I owe it to Mayberry.
The Mayberry Method has become my default tool for evaluation, preparation, and auction management. In fact, it may even be possible for me to repeat…
For more information about the terms used in this article, see our Glossary Primer.
Free Weekly eNewsletter
The industry's #1 analytical weekly e-mail newsletter is ABSOLUTELY FREE!
More Information
Shopping Cart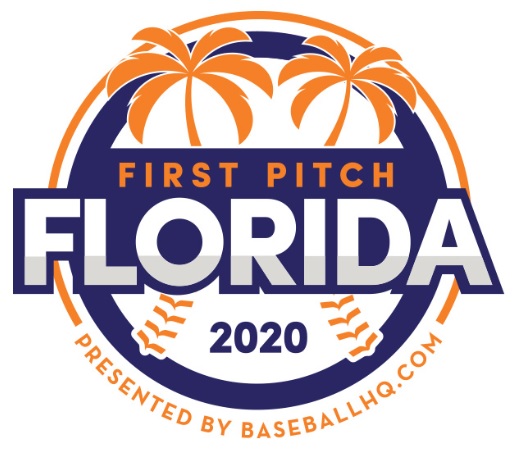 Inaugural Event!
February 28-March 1, 2020
St. Petersburg, FL
Early-bird registration now open!