ROTISSERIE: Trade yourself into the top three
By Patrick DiCaprio

@PdicaprioFP911
July 16th, 2012 11:03pm
In April hopes were high. Your team had hot rookies, young pitchers ready to breakout and a stacked offense. And now, the cold, hard facts of the baseball season have left the once-promising squad in tatters, languishing in the second division. There is no hope for an in-the-money finish. Or is there? What do you do now?
Is it hopeless?
The first item on the agenda is to really and truly determine if your team is hopeless. Even a 30-point deficit is not insurmountable. The total points behind is not as important as the category deficits, a point that seems fairly obvious.
You need to first figure out how much you can gain from simple regression to the mean. If you have Cliff Lee (LHP, PHI) for example, you know the low win total is a mirage. If the teams ahead of you are close, and are riding R.A. Dickey (RHP, NYM) and Matt Harrison (LHP, TEX) instead of Justin Verlander and C.C. Sabathia (LHP, NYY), you may not need to make a big move. If you disagree on Dickey and Harrison that is fine, the theory is that you should expect opponents riding high on lucky performances to come back to the pack. The team with Josh Hamilton (OF, TEX) has come back to the pack a lot since May, we bet.
If you have done all the calculations, tried to make deals and you still fall short, then your next move depends on the league.
Keeper Leagues
Now is a perfect time to use expected metrics to identify keepers to target and to trade off your team. Make full use of xERA, xBA, xPX and the Skills Columns here to see who is going to regress in the second half and who will bounce back.
In fact, most of the work is done for you. Patrick Davitt just wrote about H% outliers, and among the big regression candidates is MVP Candidate Andrew McCutchen (OF, PIT). If you own him and are not yet in the money have a fantastic trade asset. Make the risky two- or three-for-one deal. If you need pitching, we would be surprised if you could not get two or three guys from the second-half buy low column.
Remember, risk is your friend, not your enemy. You should maximize risk. Manage your team by the credo that it is either top three or dead last. Pick up a slew of rookie pitchers. Buy low on injured players like Evan Longoria (3B, TAM). Get as much upside as you can.
Let's assume, by way of example and completely in a vacuum, that you have a choice between Player A, who will be worth a sure $10 in the second half, and Player B, who has a 20% chance of being worth $25 but will average only $7.
Over 100 trials, Player A will have an expected value of $10. Player B will be worth $25 20 times, for $500 total, and will be worth $7 80 times, for $560. So, Player B will generate $1060 worth of value, whereas Player A will generate $1000.
This is not meant to be a strict calculation but merely an example of how you should think about a player. Too often in fantasy baseball, and life for that matter, we ignore the effects of the "big win" by undervaluing these outcomes. Big wins do not have to be more than longshots for them to significantly affect the overall expectation.
There are more of these players than you think. Some examples might be Rickie Weeks (2B, MIL) or Eric Hosmer (1B, KCR) on offense, and Max Scherzer (RHP, DET) and Tim Lincecum (RHP, SFG) for pitching. Just think of them as a sliding scale; the higher the floor and/or the higher the ceiling then the smaller probability is needed of the big win to justify the player.
And, we cannot stress this enough: keep a written list or players. Use Word, Evernote, Dropbox or whatever else you want, but make sure you keep copious notes on players whose skills point to big changes in the second half. Every time you read an article make a note or two.
If you have players that should regress and can deal them at full value, like McCutchen, then do it. But remember to take any salary or round considerations in mind. If you want to deal Melky Cabrera (OF, SFG) at full value then do so. But if you want to deal Cabrera and you have him at $17 in an NL-only league, then you should probably look elsewhere.
We say "probably" because the difference between his keeper value and salary may be smaller than his trade value. Assume that Cabrera will be worth $25 next year. He projects to have an $8 profit, making him a decent keeper. But if you can convince someone that he is worth $30, and that person will deal you a $10 profit next year then you probably should deal him.
The other players to deal are one-category players. These players can have an inordinate effect on the standings, and can be marketed as such. If your team is truly hopeless then these players have no value to you unless they are great keepers. When the situation is marginal, they should be dealt in every case.
But beware of overshooting. A team that is challenging for an in-the-money finish may need steals, and may be interested in Juan Pierre (OF, PHI). But they are not going to give you a great player or a high-value keeper for him. Not only will he be wary of overpaying, in an "only" league the depth simply won't be there.
Non-Keeper Leagues
Sadly, if you are out of it there is not much we can do to help. We recommend playing out the string as well as you can. You owe it to your league to do the best you can if there is money in play. Don't be the guy that alters the championship outcome by packing it in and leaving your roster to rot away.
Taking notes is a great way to stay in the loop. If you keep a log like we recommend above, you will have a big head start on next year. Your interest in the game will stay relatively high. But, more importantly, you will be surprised at how much you learn when you aren't worried about standings and are trying to gain knowledge for its own sake.
If this doesn't appeal to you, then you can always go see a real baseball game if you like that sort of thing. Have a hot dog, keep score and enjoy the game. Just don't boo when your players strike out.
For more information about the terms used in this article, see our Glossary Primer.
Shopping Cart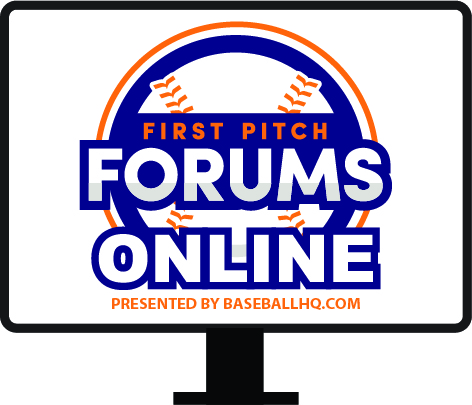 Our virtual First Pitch Forum returns!
Three online-only events: March 5, 11, 17
Join us live, or watch when you want
Just $19!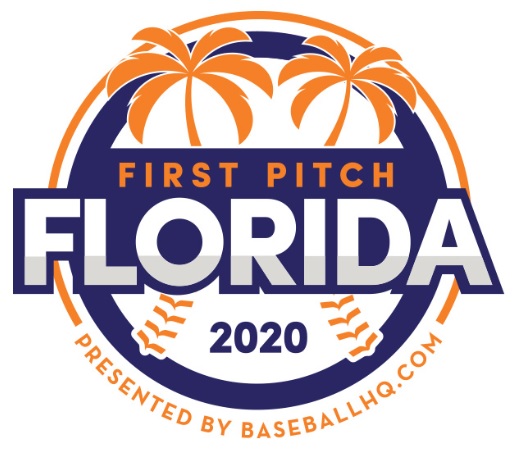 Inaugural Event!
February 28-March 1, 2020
St. Petersburg, FL
A few seats still left!