ROTISSERIE: Trade for next year...and this year too
By Neil FitzGerald

@Nfitzgerald1970
July 31st, 2012 11:02pm
As the calendar turns to August, the majority of owners will find themselves in the middle of the pack, trying to decide in which direction their team is moving. Most are likely attempting to answer some form of the annual trade related questions about either going for it this year, or trading for keepers to set up next year. The reality in most competitive leagues is that it will take more than a mildly improved second half to move most teams from the middle of the pack to the top of the heap by October. Is it possible, however, to both plan for next year while not giving up on your team (and a money finish) in the current year?
While random variation and regression to performance expectations may move any given team in the right direction, the teams at the top of the standings tend to make a disproportionate number of trades for proven veterans in mid-season as they feel increased confidence about their lofty position. As such, middle of the pack teams need to not only overcome the existing deficit in the standings but also the expected improvement in the caliber of (at least some of the) teams at the top of the standings. The tendency for top teams to consolidate veterans and consistent players can potentially be worked in your favor, however.
Let's take a look at how to leverage the classic BaseballHQ.com skills analysis with typical pool trading tendencies to prepare for next season's dominating run without throwing in the towel this year.
Target classic keepers with trade-balancing players that had poor 1H surface statistics
To entice other owners to move their top keepers, one or more very good to star quality players will typically be required. In return for trading a bounty of certain performance, most owners will look to receive the classic great keeper player with an attractive salary, good contract and an abundance of nearly-realized potential. In addition to making the standard request for such players (think Will Middlebrooks or Mark Trumbo) and allowing the other owner to throw in the requisite balancing players, it can greatly increase your chances of staying competitive post-trade if you target specific "throw-in" balancing players.
Recent BaseballHQ.com articles by Patrick Davitt and Stephen Nickrand highlight both hitters and pitchers that have posted poor first half surface statistics despite maintaining solid skills. These ugly ducklings can be targeted as the balancing elements of a keeper focused trade and potentially lead to a sneaky money finish this year while at the same time building your future dynasty. Looking at Davitt's article on H% Outliers, it's not hard to image owners throwing back players such as Johnny Damon, Luke Scott, Adam Lind or Ryan Raburn as a balancing player in a trade. Grab them.
From Nickrand's article on xERA/ERA variance, pitchers such as J.A. Happ, Jeff Samardzjia , Phillip Humber, Joe Blanton, Luke Hochevar or potentially Gavin Floyd should be relatively easy to ply away from owners looking to upgrade with your stud hurlers. By making sure to get these type of players instead of allowing the other owner to choose the balancing players, owners can potentially mitigate some of the lost star productivity and give themselves an opportunity to sneak through the middle of the pack and into the bottom of the money places.
Don't forget contracts
When making trades involving a number of players, it's important to review the contracts of the balancing players. While the key keeper player in any trade will by necessity have an attractive contract, it serves owners well to ensure that the balancing players in a trade do not become dead weight after the season via expiring contracts. By targeting the upside balance players identified above and filtering by contract status, owners can gain yet another incremental advantage into the following year.
FAAB Impact Player, Sign and Trade or FAAB Trade
In single AL or NL only leagues, the major league trade deadline typically provides some interesting FAAB opportunities for owners with remaining FAAB to spend. If you're fortunate enough to be in a power position regarding FAAB and you're contending (or very close), it's often a great opportunity to grab a solid contributor for the end run with minimal associated cost. These players can, however, also help mid-pack or lower placed owners by providing them with additional trade chips that can be used for building up keeper lists and/or sneaking into a money finish.
Needless to say, all owners with strong FAAB positions should be competing for these newly available players to maximize the value they can generate for their team—both in the current and subsequent year. In market-oriented leagues that allow the trading of FAAB, owners should explore the possibility of acquiring enough FAAB to enable the capture of that significant player or if that's not possible, to trade away meaningless FAAB dollars to another owner for something else of value e.g. one of the poor 1H players identified above.
Summary
With two plus months remaining in the season, it is likely that only 25% of the teams in any given league have a legitimate chance at owning the podium this season. Another 25% of the team's will almost certainly have no chance of placing in the money with the remaining 50% firmly stuck in the middle of the pack. While the annual mid-pack decision on whether to compete for this year or next is never an easy decision for committed owners, using the skill indicators , savvy owners can both trade for the future and continue to give their teams an opportunity at upside productivity. With the bottom 25% having likely moved a good number of their top players, the mid-pack owners may find themselves in an enviable negotiating position with the top teams that may just help them sneak into the money this year while at the same time building for the future.
For more information about the terms used in this article, see our Glossary Primer.
Free Weekly eNewsletter
The industry's #1 analytical weekly e-mail newsletter is ABSOLUTELY FREE!
More Information
Shopping Cart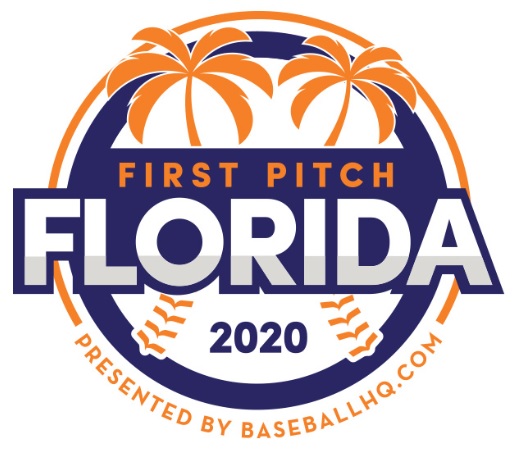 Inaugural Event!
February 28-March 1, 2020
St. Petersburg, FL
Early-bird registration now open!