ROTISSERIE: Strategies to build roster depth
By Thomas McFeeley
April 16th, 2019 1:03am
When agent Brodie Van Wagenen took the reins of the New York Mets over the winter, countless baseball observers were eager to learn his approach and hear about his strategy. Van Wagenen repeated one word more than any other throughout the off-season: depth.
He shed the roster of little-known names like Matt den Dekker and Philip Evans, and back-filled with Jed Lowrie and Keon Broxton, and even gave a minor league deal to Carlos Gomez. The GM wanted the 2019 Mets to remind fans of the iconic 1986 team that had too many starting-caliber players for the everyday lineup. Wally Backman had Tim Teufel; Mookie Wilson had Lenny Dykstra; Howard Johnson had Ray Knight. Even Rafael Santana had Kevin Elster.
Nobody is confusing this year's Mets with that squad just yet, but the sports-agent-turned-general-manager did remind fantasy baseball players that a significant key to winning is roster depth. When evaluating a draft, players almost always make the mistake of highlighting the starters and their superiority over other starting squads. In the post-draft debrief, it is rare to hear an owner boast about how owning Brandon Belt can subsidize the absence of an injured Anthony Rizzo or Freddie Freeman at an above-average level. You rarely hear that owning Colin Moran enables an owner to not only have a Plan B, but also a Plan C or Plan D at the corners and utility spots.
Now that it is tax season, and the daily grind has begun in cold cities, many fantasy owners are thinking about roster depth a bit more than they did in the shadow of their draft. Ask an owner who drafted just about any Yankee player about Plans B and C. Actually don't do that—you'll save your teeth by keeping quiet.
There are several approaches to fantasy baseball roster depth. If your league is generous enough to provide a deep bench and/or unlimited injured list slots, depth may not be top of mind, but leagues with shorter benches and a limited injury list essentially force owners to make better decisions and to commit to a strategy for depth. Here are several examples of depth strategies and the owners who love them:
The Talent Hoarder
This owner collects the top talent, ignoring positional needs. For this owner, depth means hoarding the best talent, either in case of injury or to have the upper hand in trade discussions during the season. Owners tend to have a "fingerprint"—a distinctive style of drafting, which almost always carries over to the regular season. For example, if an owner drafted Freddie Freeman and Anthony Rizzo early, and snagged Jose Abreu a few rounds later, you might say "but that team has no middle infielders yet." The owner realizes this and doesn't care. That owner will always hunt top names on the waiver wire, regardless of the team's need. Having Jose Abreu on the bench, for example, doesn't bother this owner, because he can make a blockbuster trade if an injury strikes or if his late-round Nick Ahmed eventually loses steam at the SS position on his roster. You might be flush with outfielders and decide Joc Peterson or Jay Bruce is not a necessary piece to add to your team. The Talent Hoarder bids first and asks questions later.
The Streamer
This is that one rival who always has an available backup at every position and streams every slot on every April day off. When the Cubs are rained out, this owner happily plugs Asdrubal Cabrera in for Kris Bryant for the day. A common trait of the "all bases covered" approach is the presence of Marwin Gonzalez or Ben Zobrist lurking somewhere. It's a solid strategy to start the season, due to April's numerous off-days and weather foibles. But when the weather warms and Kris Bryant misses six weeks, this owner might be forced to play Cabrera every day with a very weak backup option on the bench. Flexibility is important, but be careful to weigh that elasticity versus overall production of your roster.
Richie Rich
Let's face it, if you have FAAB money left over on Oct. 1, part of you hates yourself all winter long. The Richie Rich owner never thinks about tomorrow, and simply outbids everyone to collect the best free agents, and thus depth, in April and May. Richie Rich is often the Talent Hoarder also, though he often thinks positionally and makes his early-season bids count. A common theory in fantasy baseball is that most impactful talent is only available in the first eight weeks of the season, so FAAB should be spent to secure that talent instead of saving for a lesser bet in the summer.
Trader Joe
This owner most often doesn't care about depth and would rather burn up the phone lines with trade talk. He has very little loyalty to specific players, and views the season as a six-month marketplace. Perhaps he drafted Vlad Guerrero Jr. and is shopping him around on the eve of his MLB debut. Or Steven Matz hurls two nice games in a row, so he comes calling for the Mets lefty. He's a bit of a character in the league and the other owners might mock him, but he wins these deals more than he loses them. For Trader Joe, depth is more like lily pads—he's going to hop around, accumulating short-term wins until the sum is greater than its parts after 26 weeks.
Top Heavy
An increasingly popular approach to depth in fantasy baseball involves building depth on only one side of the roster. Stated another way, the Top Heavy owner devotes almost all bench spots to either pitching or hitting. If your league has six reserves slots, the Top Heavy owner might devote five of those to pitching. Fewer owners will go as heavy on offense, for a couple of reasons. If you don't have pitchers in reserve, your ability to stream extra starts or play setup relievers on starters' off-days is eliminated. But the Top Heavy pitching owner knows that we use fewer pitchers than hitters to win exactly 50 percent of the fantasy points available. On top of that, pitchers are generally hurt more often, so this owner collects a particularly deep staff.
The season is early enough that you have still time to think about building depth for your roster. Evaluate the talent you own now, study your competitors' rosters (while considering their draft styles, which they'll likely duplicate), and assess which of the above strategies, or combination of them, will help put you over the top in the fall.
For more information about the terms used in this article, see our Glossary Primer.
Shopping Cart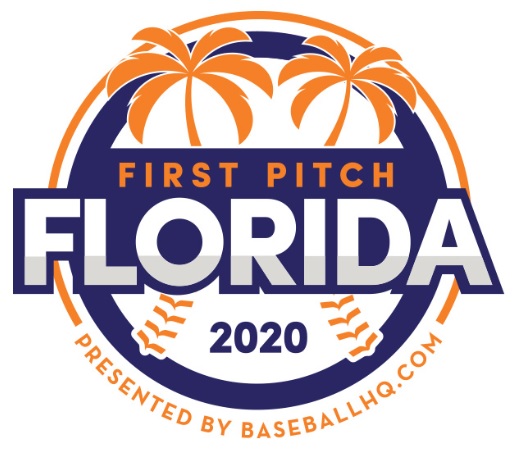 Inaugural Event!
February 28-March 1, 2020
St. Petersburg, FL
A few seats still left!