ROTISSERIE: SANTANA Plan anchors for 2019—Part I
By Michael Weddell
March 20th, 2019 9:00am
The Santana Plan is a roster construction strategy that advocates buying one elite starting pitcher with high R$ over the past two seasons using a custom valuation based on strikeouts, IP, xERA and xWHIP. We also look for a high R$ using strikeouts, IP, actual ERA and actual WHIP during at least one of the prior two seasons.
Entering the 2019 season, our Santana Plan anchors are Max Scherzer (RHP, WAS), Jacob deGrom (RHP, NYM), Chris Sale (LHP, BOS), Corey Kluber (RHP, CLE), Luis Severino (RHP, NYY) and Zack Greinke (RHP, ARI). Carlos Carrasco (RHP, CLE) is an honorable mention because his actual results fell just below our Santana Plan filters, but he still made the skills portion of the filters for 2017 and 2018.
What is the Santana Plan?
Named in honor of Johan Santana, the Santana Plan is a roster construction strategy that advocates buying one elite starting pitcher. Maybe we should have called it the Halladay Plan, but the name has stuck. The rest of the Santana Plan roster strategy follows BaseballHQ's LIMA plan. Budgeting 25% - 31% of your auction dollars on pitching will require that your starting pitchers other than the Santana Plan anchor will be less expensive options that still possess reasonably high skills. Spending 69% - 75% of your budget on batters should put you ahead of your competitors in compiling batting statistics.
Each year, we run a statistical screen to look for the most predictably excellent pitchers. The original research was based on thirty years of starting pitching data and has proven to work over the next ten years that we have been using it. A Santana Plan anchor on average retains a much higher percentage of his prior year value than other pitchers do.
We filter for starters who:
Earned at least $24 during each of the prior two seasons based on strikeouts, IP (which of course contribute to wins), xERA and xWHIP; and
Earned at least $28 in one of the prior two seasons based on strikeouts, IP, actual ERA and actual WHIP.
In short, insist on two consecutive years of performance and durability before you invest in an expensive starting pitcher.
For this article, expected WHIP or xWHIP uses the same formula as in past years, not the new formula from Arik Florimonte's recent research article.
How Well Did the Santana Plan Anchors Perform in 2018?
Last year's article identified just four Santana Plan anchors. As a group, they performed near the long-term average for our anchors, retaining 79% of their prior year value based on strikeouts, IP, xERA and xWHIP. The best performer of the quartet, Max Scherzer, increased his value. Clayton Kershaw (LHP, LA) was the worst performer as we are measuring it, carrying over just 58% of his 2017 value into 2018. Our comments in last year's article clearly warned you to draft Scherzer before Kershaw, contrary to last year's ADP data. On the other hand, our concerns about Chris Sale pitching to contact proved to be ill-founded.
Among the expensive pitchers that we cautioned against, we were essentially two for three. Madison Bumgarner (LHP, SF) and Noah Syndergaard (RHP, NYM) had the 6th and 9th highest ADP among mixed league starters last year, and we predicted correctly that they would be poor investments. On the other hand, Luis Severino showed that his 2017 breakout was real.
Overall, 2018 was a fairly typical performance for the Santana Plan. To be transparent, we usually include a link to the prior year's article so that you can decide how much weight to put on the Santana Plan analysis in your draft day preparation.
This Year's Santana Plan Anchors
There isn't much new to say about Max Scherzer this year. Scherzer is consistently being drafted as the top pitcher and he deserves it. This is Scherzer's sixth consecutive year as a Santana Plan anchor, essentially meaning he has shown elite skills for seven straight years. His only disabled list (now the injured list) visit in years was a short 2017 stint for neck inflammation, but there was no reoccurrence of the problem in 2018. Scherzer's skills aren't fading: Greg Pyron just noted that Scherzer's Dom rises every year just as the MLB average Dom does. Scherzer is a Hall of Fame pitcher in his prime and therefore a solid bet to continue to perform well. Draft with confidence.
Jacob deGrom's ERA in 2018 was 1.70, but his xERA during 2017 was over a run higher at 2.75. His xERA in 2017 was 3.40. Much of the difference between deGrom's 2018 actual ERA and xERA was driven by favorable HR suppression and strand rate that he hasn't previously shown. deGrom has pitched 200+ innings during 2017-18, but his 5-year injury history isn't spotless, with disabled list stints for rotator cuff inflammation and a hyperextended elbow and ulnar nerve surgery. deGrom is a fine pitcher, fully deserving of being named as a Santana Plan anchor for the first time, but perhaps not worthy of being a mixed league first round pick.
Even with our early picks, our goal isn't risk avoidance but rather proper risk assessment that is incorporated into our auction values and draft rankings. Enter Chris Sale into our discussion. Sale was the most talented starter per inning pitched in baseball last season. Sale also started just 27 games last year due to problems with his pitching shoulder and had lost velocity during Boston's successful post-season run. This spring, Sale is either ramping up slowly (about 4 mph below his typical velocity in his March 17 game) or the shoulder problems are lingering, and it might be May before we know which description is more accurate. Sale led MLB starters in Cmd by more than a strikeout per nine innings – if only he had pitched 4 more regular season innings so that he qualified for the leaderboard. The downside is continued shoulder woes all season long, but the upside is 2018's skills combined with a partial rebound toward the 200+ IP level that Sale reached during 2015-17.
Sale may be slightly undervalued this spring, although realize that his ADP will jump every time he pitches in front of a radar gun. Comparing Sale to deGrom, deGrom had a better 2018 but Sale's 2017 season outpaced deGrom's season by a much wider margin. Other BaseballHQ writers have arrived at the opposite conclusion, but this author would take Sale before deGrom, hoping that Sale's innings pitched rebounds to some extent. Our official BaseballHQ projections currently give Sale the best pitching projection in the majors with $42 in a mixed-league 15-team format based on 189 IP.
Corey Kluber also has some health concerns. Kluber battled knee problems during 2018, which led to lower velocity during the season's second half. Even in a down season, Kluber posted skills similar to teammates' Carlos Carrasco (RHP, CLE) and Trevor Bauer (RHP, CLE). Kluber's Ctl can't sink much lower, so he'll need a Dom rebound to remain among the top handful of pitchers in the majors.
Luis Severino posted two very good seasons during 2017-18, earning his first mention on our annual lists of Santana Plan anchors. His ADP is sure to tumble after the March 15 announcement that rotator cuff inflammation in his right (pitching) shoulder will sideline Severino until at least May. For example, Severino went for $19 (equivalent to about $15 in a 15-team mixed league) the next day in AL Tout Wars. Severino was originally going to be shut down for just two weeks, so the seriousness of his shoulder problem seems to be escalating.
The most succinct advice in this article is to acquire Zack Greinke. While Greinke has had only one truly elite season recently, he's also had just one dud among the last six seasons, and his disappointing 2016 season was due to an injury. Greinke's ADP is 21st lowest among starting pitchers (we are using NFBC data as reported in BaseballHQ's projection files) when he ought to be drafted in the top dozen. Other BaseballHQ writers echo that Grienke is undervalued: read his Baseball Forecaster comment on Greinke's Playerlink page and recent articles by Ray Murphy and Matthew Cederholm. Greinke may not be an exciting pitcher, but he has a high floor barring an unexpected injury.
Carlos Carrasco made his major league debut ten years ago, but this is his first debut on our Santana Plan anchors list. He is an honorable mention but close to making the full set of filters. He has displayed consistently very good skills for five years but hasn't been able to shake the injury bug completely. Carrasco's 2018 season included a career best Dom and Cmd, which was partially hidden by his worst H% since he firmly established himself as an Indians starter. Carrasco's R$ has risen as the rest of the starting pitcher population has been pitching fewer innings in recent years.
Friday's Article
In the concluding part of the Santana Plan series, we'll consider the expensive pitchers who didn't satisfy our Santana Plan filters and also look at the boons and banes elsewhere among starting pitchers.
For more information about the terms used in this article, see our Glossary Primer.
Shopping Cart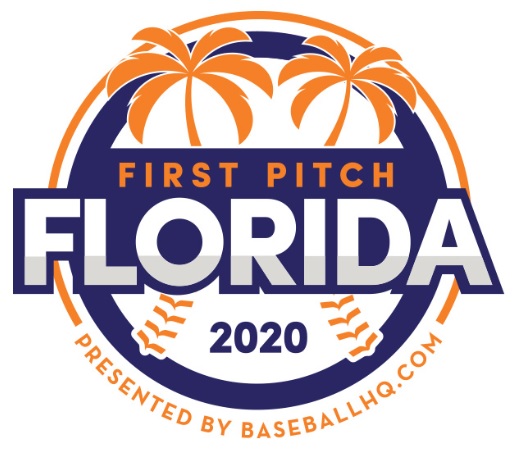 Inaugural Event!
February 28-March 1, 2020
St. Petersburg, FL
A few seats still left!