ROTISSERIE: Roundtable—Still practice patience? Pt. 1
By Todd Zola

@Toddzola
July 17th, 2013 11:03pm
Welcome to the inaugural edition of the BaseballHQ.com Roundtable. This occasional feature will pick the brains of several staff members on a wide variety of topics. Our first panel consists of Ron Shandler, Brent Hershey, Ray Murphy, Patrick Davitt, Matthew Cederholm and Kris Olson, along with moderator Todd Zola. This will run in two parts.
The following question was posed to the ensemble:
Moderator: Is it still too early? How do you decide if it is still wise to practice patience on under-performing players, especially in light of the fact that not everyone performs as expected as evidenced by a 35 percent success rate of first round draft choices?
Matthew Cederholm: Way too early. Aside from a season-ending injury, there's little reason to give up on a first-rounder. Hey, Jason Heyward could have a huge second half, and he snuck into the end of the first round in some drafts. There's a reason you took someone in the first round. Unless there's a compelling reason to give up on someone—a very compelling reason—you've got to ride that horse until the race is over. "He's been terrible" is not a compelling reason.
Kris Olson: I still think "excruciating patience" is the way to go. Using the subpar success rate of first-rounders to return first-round value to undercut the value of patience is a bit of a red herring. Sometimes, first-rounders do not return first-round value through no fault of their own. Rather, it's because other players have unexpectedly risen up to knock them off the mountain, with Mike Trout 2012's most prominent example. I've generally viewed the "35 percent" stat as motivation to seek out and find the players who could rise up and claim those first-round spots more than a reason to fret about those who might be knocked off their perch.
Except for somewhat inexplicable crushes we (meaning the fantasy community at large) develop on soft-skilled flashes in the pan like Ryan Howard or "if he could only stay healthy" types like Evan Longoria, players generally have earned their first-round status by being consistent, top-level performers, with stats that are reinforced their underlying skills, by being in their peak years, by being healthy, etc. With such players, at least, patience is going to be rewarded far more often than not.
Todd Zola: But Kris, how many players truly meet this criteria - Cano? Miggy? Fielder? Kershaw? Posey (maybe)?
Moderator: To be clear, the intent is to extend the discussion beyond just first rounders. That was included just to demonstrate that not everyone gets to their projected numbers. Though with that in mind, who would reject a trade of Chris Davis or Paul Goldschmidt for Joey Votto? What about Alex Rios or Carlos Gomez for Justin Upton?
Ray Murphy: I've had the "pleasure" of finding myself in a few situations this year involving these slow starters. I own B.J. Upton in LABR-Mixed. I finally benched him in June, but then Aaron Hicks got hurt, so Upton went back in the lineup after a week on the bench. That didn't do much to clear his head, unfortunately. But I've stuck with him since.
In my 12-team NFBC league, someone dropped Heyward a few weeks back. I blew a big chunk of my FAAB and got him. Interestingly, nobody else made a significant bid. I'm still very happy to have him, even though I ended up overpaying.
All in all, I'm a big believer in staying unemotional about these things. Bad decisions happen when you get angry at a player for sucking. If you think of them as "statistical pieces of meat" (to borrow a phrase from Todd), I think it creates a better mindset to evaluate when you have reached the point where patience is no longer warranted.
The same concept applies to hot starters: You can't get too attached to them. My recent column on how the guys at the top of the leaderboards now aren't likely to be the same guys at the end of the season gets at this. I would absolutely trade Chris Davis or Goldschmidt for Votto (though I might ask for something to be added on the Votto side). I'm less confident in buying into Upton because he was bad last year too, and he's still covered in the stink of "why did the D-backs sell low on him?" But put another name that has a better context in that spot, and I'd likely bite.
Does all of this make me sound like a robot?
KO: I'd be surprised if anyone in this crowd didn't have a little bit of "robot" in them. If human nature gets to me at all, I think I may lean slightly toward believing that the unexpected good continues rather than the unexpected subpar performance does. Raul Ibanez has entered some trade talks I had recently, and while there's every reason to doubt his HR total won't match his age when the dust settles, I can almost talk myself into buying high (remember, the fences were brought in). But meanwhile, I just acquired David Murphy in a deal and expect his numbers to rise.
Maybe it's because I just saw "Spamalot," but suddenly I'm hearing the refrain "Always Look on the Bright Side of Life" playing in my head.
Ron Shandler: I think the answer to this question depends in great part on the depth of the league you are in. In a 12-team AL-only league, I am going to ride Yoenis Cespedes all season, despite the fact that I know intuitively that his lack of track record probably makes his current performance "real." In a 12-team mixed league, Cespedes was probably history awhile ago. The deeper the free agent pool, the less patience you need to have with any player.
Brent Hershey: Well, that hurts. Are you saying that my sticking with the .224 Cespedes in 15-team Tout Mixed Draft and my cellar-dwelling performance are related?
And it well might be. But I agree that context plays a part. The team mentioned above turned out to be full of offensive duds (double entendre intended) through the first half: Cespedes (3rd rd), Aramis Ramirez (5), Willingham (6), Melky (7), JMontero (9). For me, I hung on to several of those for as long as I could, partially because of where I drafted them—just didn't see pulling anyone out of free agent pool as having any better of a shot for better balance of the year numbers than what I had. I got lucky with Yasiel Puig in that league, but know that a haul like that is the exception, not the rule. And, that squad is finally getting closer to getting out of the basement (unfortunately, my short-term goal at this point).
But I'd have to say that the acquisition cost of those underperformers made me more patient with them, for better or for worse. But maybe that's just a manifestation of emotional attachment that needs to be purged.
MC: We are emotional animals, after all. Perhaps a league full of robot owners could do better, but would the drafts be anywhere near as fun? Brent's point of sunk costs is a good one, but it's not so much the price paid as the analysis that went into it. When you draft someone early, it's because you believed he would be capable of putting up big numbers.
A key point that many have touched on is that it's not a one-sided decision. We don't decide whether to drop or bench a player; we're choosing among several alternatives. Does Brent have access to a player (reserve or free agent) with more potential for a strong second half? Probably not, even in a relatively shallow league.
Brent, at least you didn't draft Corey Hart. In pretty much every league you're in.
RS: Thinking about this some more...
These are the variables that are going to drive this type of decision in the future:
Our ever-shortening attention spans
Our ever-increasing need for immediate gratification
The ever-expanding MLB disabled list
The ever-continuing volatility of performance
The ever-fickleness of managerial decision-making
It seems to me that all of this adds up to the death of patience.
Using the Cespedes example—these days, if you did not replace Cespedes as soon as Yasiel Puig was called up, you'd be dead in the water. But by the same token, many owners would have made the same replacement decision with the availability of any viable outfielder who had even 50% of Cespedes' expected productivity. Okay, maybe 75%.
And maybe you end up claiming a David Lough type, or Clete Thomas, and are happy to ride those positive stats for as long as you can. Intuitively you know that it's not going to last, but all that matters is they are putting up better numbers than Cespedes right now. When they go south—and you know they will—then you'll go prospecting for the next hot hand. And the cycle continues.
In the end, will you have ended up with better net stats than had you held onto Cespedes all year?
What wins—patience or micro-management? Research from John Burnson a few years back seemed to indicate that patience wins. But fewer and fewer people are willing to wait it out anymore.
KO: But doesn't the fact that fewer people are practicing excruciating patience give you a competitive advantage? Doesn't zigging when others zag tend to work out?
Sure, you'll miss out on a Puig or two, but there are far more pigs (without lipstick) than Puigs, for one. And two, as your roster allows, you can still selectively play the ride-the-hot-hand game. Just don't push in a chip as big is Cespedes to do it, and also be active and aggressive in trying to flip those possible flashes in the pan you pick up. David Lough and Jordan Lyles—two waiver wire gems (or is that nuggets of fool's gold?)—were just part of a deal in my deep AL-only league that netted me Jacoby Ellsbury.
These days, I think you do have to be a bit more like those house flippers you see on HGTV. But the underlying principles—trusting in established performance levels and believing that water will find its level—remain tried and true.
Put another way, I think even those patient nowadays have to be micro-managers... You just need to try to be less reckless in how you micro-manage than your competition.
(Part 2 of this discussion will run later this week.)
For more information about the terms used in this article, see our Glossary Primer.
Free Weekly eNewsletter
The industry's #1 analytical weekly e-mail newsletter is ABSOLUTELY FREE!
More Information
Shopping Cart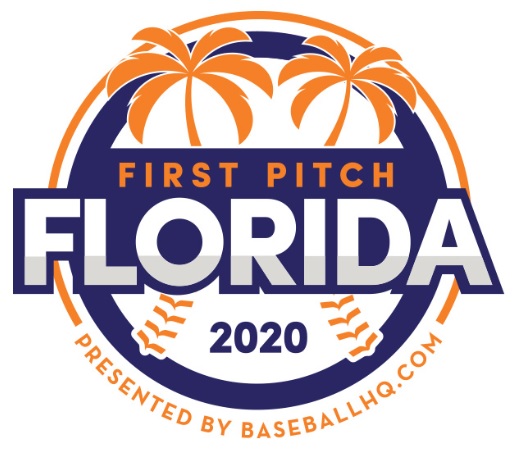 Inaugural Event!
February 28-March 1, 2020
St. Petersburg, FL
Early-bird registration now open!