ROTISSERIE: Rebuilding With Pitching — A Primer
By Jock Thompson

@JOCKatHQ
February 21st, 2012 12:01am
Most serious fantasy players already realize that hitters are generally more reliable than pitchers, and represent the core around which a dynasty should be built. But regardless of your league's format and whether your rosters are restocked via periodic free agent pickups or supplemental drafts / auctions, at some point pitching can be a rebuilder's fast track back to competitiveness.
With offense usually presiding on all radars, high-upside near-MLB-ready pitching is often neglected prior to the start of the season, only to be in demand by contenders once the best of the youngsters becomes apparent. And by mid-season or before, pitching-needy league powers will be more amenable to deal the offense or offensive prospects that were untouchable in the spring. Even if a young pitcher struggles in his MLB debut, the experience can be an attractive selling point the following spring, depending on the pedigree, the primary example being ATL's Julio Teheran.
Drafting pitching prospects before their initial success can put you in position to take advantage of the contenders' needs and accelerate your return to their level. And an attempt to go this route should observe the following skill-and-opportunity guidelines:
Success at A+ / AA is the acquisition sweet spot. This may sound obvious depending on your league's depth, but too many owners still either draft talented pitching way too early, too late—or remain oblivious to the importance of success at A+ or AA ball. This is particularly true now that many MLB clubs—particularly those with Pacific Coast League AAA affiliates—no longer view that offense-crazy environment as a significant development stop for their best young pitching prospects.
Anecdotal examples from 2011 include Michael Pineda, who jumped to SEA after recording a 4.76 ERA in just 62 AAA IP—less than what he had tossed in AA ball. Juan Nicasio jumped to the Rockies directly from AA-Tulsa after tossing just 57 innings there, and then proceeded to display a 3.48 xERA and 3.3 Cmd before a freak injury prematurely ended his season. Mat Latos never pitched an inning at AAA-Tucson prior to joining SD in 2009.
Bottom Line: If you see extended dominance at A+ or AA, potential opportunity at the MLB level, and an organizational pattern of minimizing or bypassing AAA, the target has a legitimate shot at imminent success.
Where are the current opportunities? Obviously an aging / mediocre and injury prone starting staff is a key component in unlocking your pitching prospect's value as quickly as possible. But be aware that even if the MLB pitching staff – or back-end of the MLB rotation – is suspect, significant contractual commitments can get in the way of minor league promotions. The Yankees, for example, have never been a particularly attractive organization in which to scout minor league pitching, at least perhaps until recently. KC, on the other hand, should always be considered.
Among one of the best 2012 opportunities perhaps not universally recognized by fantasy owners occurs in ATL, where Tim Hudson, Tommy Hanson and Jair Jurrjens front what on paper appears to be a formidable Braves rotation. However, none of these SPs come with a Health grade above C, and all pose real injury risks for 2012. Waiting in the wings are the highly-touted Teheran, Randall Delgado and Arodys Vizcaino.
The environmental edge: Know your MLB venues and divisions. Quickly, can you name the only AL team that has finished among the top three in ERA from 2009 through 2011? If you were told that this team didn't advance to the post-season in any of these seasons, would it help? Of course the answer is the Oakland A's, and not just because they've had decent pitching—but because they have one of the more pitching-friendly ballparks in the AL, as suggested by our Ballpark Tendencies chart. Ditto SF and SD, the only two clubs to make the NL's top three twice each over the most recent three seasons.
AL East teams offer terrific offensive support, but the ballparks in the West—both AL and NL—are generally outstanding for pitchers. Particularly those venues along the Pacific Coast—including O.co Coliseum, AT&T Park, PETCO Park, and Safeco Field—where the air is cool, thick and heavy for most of April and May. West Coast venues with favorable OF dimensions – see PETCO Park – and / or plenty of foul space – see O.co Coliseum – offer even mediocre pitching a chance to be good. Favorable pitching environments aren't restricted to the West Coast; STL, MIN, NYM and reportedly now MIA offer similar conditions. And you should always know where these are.
In your efforts to find prospects with the best shot at producing immediate fantasy value, consider those that meet ALL of these initial three criteria. A good example this year is in SD, home of PETCO Park and a shaky rotation back-end, thanks to the likes of Dustin Moseley and Clayton Richard. All of Casey Kelly, Robbie Erlin and Joe Wieland come with good prospect pedigrees, have experienced A+ and AA success, and will very likely make their MLB debuts with SD in 2012.
Pay attention to current injuries, particularly Tommy John surgery outpatients still at growth age with MLB track records, most of whom take the field again 12 months post-surgery. The track record here has been more successful than not recently, with many pitchers not missing a beat 18 months after their return. A 2011 example was the comeback of Jordan Zimmerman. Depending on your league's rules, these pitchers often become part of the FA pool again after their injuries, opening up huge opportunities for owners who aren't looking to be instantly competitive.
Among the shelved names that should return to full health by March 2013: Brett Anderson, Rubby de la Rosa, and Carlos Carrasco.
Look for legitimate spring training breakthroughs. March pitching breakthroughs are rare and nearly impossible to identify in spring training, thanks to the difficult conditions, notably in Arizona but also Florida. Still, they can happen, and it pays to be vigilant. Look for BPI improvements (Cmd, GB%) and word of repertoire changes as well as unexpected March opportunities. Fantasy owners who assume that spring training means absolutely nothing missed out on Brandon McCarthy's comeback in 2011—a very salable commodity by mid-season.
And finally, sell your kids before they hit the wall. If you're lucky enough to roster a prospect that experiences quick success, try to find value for him before the dog days of August. For most of these pitchers, their first MLB season is the longest of their careers—and they're good bets to fade down the stretch.
If you're diligent with the above axioms, you stand a better chance than not of landing some pretty decent trade chips—and keepers—with which to fuel your rebuilding effort.
For more information about the terms used in this article, see our Glossary Primer.
Free Weekly eNewsletter
The industry's #1 analytical weekly e-mail newsletter is ABSOLUTELY FREE!
More Information
Shopping Cart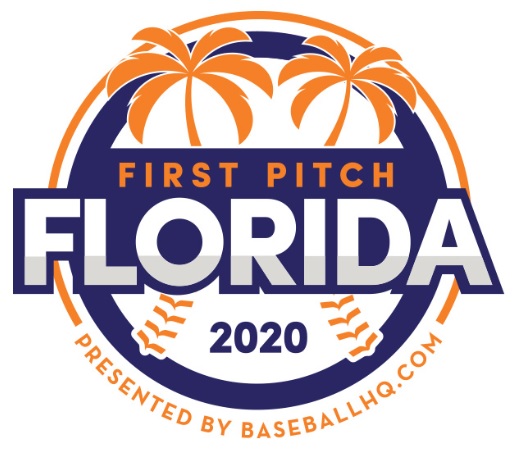 Inaugural Event!
February 28-March 1, 2020
St. Petersburg, FL
Early-bird registration now open!