ROTISSERIE: NL post-hype sleepers could be big in '20
By Steve Gardner
May 26th, 2020 2:04am
Baseball fans are an optimistic bunch. The thought of someday being able to watch MLB games might be the best motivation we have to survive with the season on hold.
Four weeks ago, it looked like the Arizona/Florida plan was the most likely solution. Two weeks ago, a three-division plan with teams in their home stadiums moved to the forefront. This week, perhaps a combination of the two.
But no matter how teams are aligned, it's hard to see any way MLB can keep the American and National Leagues separate this season. One of the likely results is a universal designated hitter.
Adding one is going to create new roles for players in the National League – and potentially ease some lineup logjams.
So let's take a look at a post-hype sleeper from each NL team who could be poised to raise their fantasy profiles.
OF Josh Rojas, Arizona Diamondbacks. One of four players the D'backs received in the Zack Greinke trade, Rojas, 25, hit a sizzling .332/.418/.606 in the minors but struggled after getting a call to the majors last August. He played all four infield positions in the minors, although he was almost exclusively an outfielder in Arizona. Rojas should see action all over the diamond as extra playing time opens up.
OF Austin Riley, Atlanta Braves. Riley, 23, hit nine home runs in his first 18 games in the major leagues, but his star quickly faded when pitchers stopped challenging him. He hit nine more homers over his last 62 games and struck out nearly 38% of the time. Off to a strong start at the plate this spring, Riley has several avenues to playing time at third base, outfield or DH.
OF Ian Happ, Chicago Cubs. Happ hit 24 homers in 2017, but his power dropped off the following season and he spent most of last year at Class AAA. A switch-hitter with a bit more pop from the right side, Happ, 25, showed signs of a rebound when he returned to the majors with an outstanding .300 isolated slugging percentage in 140 at-bats.
OF Nick Senzel, Cincinnati Reds. The No. 2 overall pick in the 2016 draft, Senzel had a disappointing MLB debut, hitting .256/.315/.427 and suffering a season-ending shoulder injury in September. This season's delayed start should have him close to 100% recovered from surgery and an available DH spot will keep his bat in the lineup without taxing him too much on defense. Senzel, 24, has the hit tool and the speed to be an impact player – as long as he's healthy enough to play every day.
2B Brendan Rodgers, Colorado Rockies. The No. 3 overall pick in the 2015 draft, Rodgers also saw his season cut short by shoulder surgery. Throughout the minors, he struggled initially as he advanced to a new level before ultimately succeeding. The pattern repeated as he hit .224/.272/.250 in 81 major league plate appearances as a 22-year-old last May. That experience should make him more prepared, while the DH should offer additional avenues to playing time.
1B/OF Matt Beaty, Los Angeles Dodgers. The Dodgers are loaded with talent, so Beaty could be easily overlooked. The DH will likely ensure his spot on the roster since he can play any of the corner infield or outfield positions. The MVP of the Class AA Texas League in 2017, Beaty, 27, displayed good hard-hit and contact rates in his first MLB season, especially against right-handers.
OF Lewis Brinson, Miami Marlins. How much longer can we wait for Brinson's breakout? Now 26, the one-time minor league phenom has a .183 career average over parts of four major league seasons. But if he can ever learn to make consistent contact, he has sneaky power and 97th-percentile sprint speed.
SS Orlando Arcia/Luis Urias, Milwaukee Brewers. Cheating a little here, but it's possible one of these former top prospects wins the everyday job outright. They both hit .223 a year ago with Arcia, 25, showing a bit more power (15 vs. 4 homers) and Urias, 22, displaying slightly better plate discipline. With a potent offense around them, any incremental progress could yield deep-league fantasy value.
1B Dominic Smith, New York Mets. After making major improvements in on-base percentage (.355) and slugging (.525) last season, Smith, 24, could still get lost in the shuffle with Yoenis Cespedes and Jed Lowrie returning from injuries. There's no starting job available, so perhaps a trade is the best pathway to fantasy relevance for this former first-round pick.
3B/OF Scott Kingery, Philadelphia Phillies. Big things were expected when Kingery signed a long-term contract two years ago – before he'd ever played a game in the majors. Although his 2019 counting stats were decent (19 homers, 15 steals), there's still plenty of room for growth in his age-26 season.
OF Gregory Polanco, Pittsburgh Pirates. A significant shoulder injury and resulting surgery has cost Polanco parts of the past two seasons and dimmed his star considerably. He looked healthy in spring training. With hitting guru Derek Shelton taking over as the Pirates' new manager, Polanco, 28, could see a resurgence at what should be the peak of his career.
OF Tyler O'Neill, St. Louis Cardinals. His stat sheet is dominated by home runs and strikeouts … and last year, injuries also figured prominently. But O'Neill, 24, has plenty of untapped potential. He has elite sprint speed – at 29.9 feet/second, he surprisingly ranked 10th in the majors last year – so an improvement in contact rate and an extra lineup slot could help raise his stock significantly.
C Francisco Mejia, San Diego Padres. Due to knee and oblique injuries, Mejia didn't have the opportunity to shine in his first full season with the Padres. However, his offensive potential remains largely untapped at age 24. A .295/.349/.462 hitter in the minors, Mejia could even see some at-bats at DH while defensive whiz Austin Hedges handles duties behind the plate.
OF Jaylin Davis, San Francisco Giants. Probably the longest shot on the board here, Davis was never really a highly rated prospect. But he did hit .306 with 35 homers and 94 RBI in the minors last season as a 24-year-old. The Giants' outfield is unsettled and the addition of a DH spot could provide an opening for him.
SS Carter Kieboom, Washington Nationals. His defensive struggles while replacing injured Trea Turner almost certainly impacted Kieboom on offense during his two-week major league debut last season. But the 2016 first-rounder has always been able to hit. With Turner healthy, Kieboom, 22, will get his chance playing third base.
For more information about the terms used in this article, see our Glossary Primer.
Free Weekly eNewsletter
The industry's #1 analytical weekly e-mail newsletter is ABSOLUTELY FREE!
More Information
Shopping Cart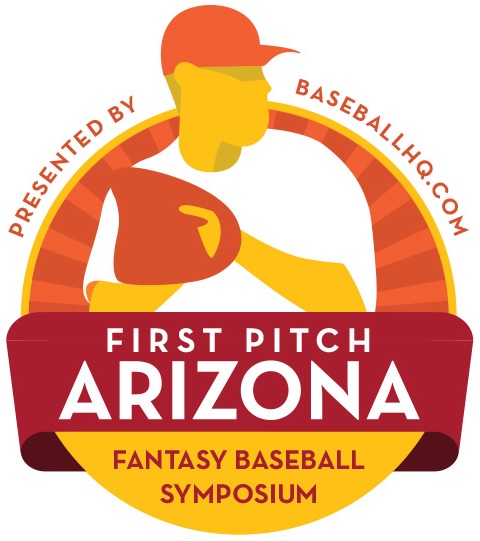 November 2-5, 2023
Mesa, Arizona
REGISTRATION NOW OPEN!