ROTISSERIE: The night is still young
By Matthew Cederholm
April 23rd, 2019 1:03am
One of the hardest things for a GM to do in fantasy baseball is to stick with a struggling player. But the BaseballHQ axiom warns us to "exercise excruciating patience." Rougned Odor (2B, TEX), 2018, provides an excellent illustration of this point:

2018   AB   AVG  HR  RBI  SB  ct%   PX  xPX  Spd  LD%
====  ===  ====  ==  ===  ==  ===  ===  ===  ===  ===
1H    188  .229   4   19   3  71%   83  113  117  15%
2H    286  .269  14   44   9  74%  122  125   91  22%
Had you given up on Odor in July, you would have missed a pretty good second half. Now, you could hardly be blamed for cutting bait on him after his awful first half, even though there were signs he might turn things around. For example, while his power (83 PX) didn't look good, he was generating a decent hard-hit rate (113 xPX) and good speed (117 Spd). He also had an abnormally low LD%, which certainly hurt his BA.
Odor is maybe not the best example to use here, as he is maddeningly inconsistent. Clearly, though, there will be times when a player simply has to go. But when is that? Unfortunately, there's no simple answer. It is hard enough to project a season at a time; we can't begin to guess when a struggling player will turn things around.
However, we do have some tools that can help us make those decisions. A great starting point is BaseballHQ's Forecaster's Toolbox. Scroll about halfway down to "Validating Performance." This should be required reading at the start of every season. It lists a dozen factors that could lead to temporary or permanent changes in performance. Applying the principles here can help you to decide whether a player's current performance is likely to continue.
But wait; there's more!
If you get nothing else from this piece, the performance validation criteria are a great tool. But there are other tools and strategies that will help, too. The performance validation model's best use is as a tool to help decide how "real" a player's current performance level is. However, that's only one piece of the puzzle when deciding what to do with a struggling player.
One underappreciated consideration is the replacement—dumping a poor performer won't help much if the guy who replaces him is just as bad. You should do as thorough a scouting job on your acquisitions, running them through the same validation model, before making a move. You also need to remember that if a player does turn things around, someone else in your league will probably benefit from that, which would cost you twice over for making a hasty decision.
You should also think back to why you picked up the player in the first place. What has changed since then? Is it skills or role that's driving the poor performance (or often, both)? Cutting a potential breakout because he's not getting many April at-bats or because he's struggling will likely cost you in the long run. On May 3 of Dustin Pedroia's rookie season, his slash line was .180/.306/.230; it was .336/.391/.471 from that point forward. Franmil Reyes was at .221/.270/.423 in 104 AB in 2018 when he was sent to Triple-A for 10 days. He was at .318/.385/.548 in 157 AB after he returned in August. Young players don't always figure things out right away.
How much rope to give a player isn't a hard-and-fast rule. One rule of thumb is to give him 27 weeks, minus one week for each draft round. A 10th-round player would get 17 weeks, a 15th-rounder would get 12 weeks, and so on. We wouldn't treat this as being scientific in any way. Rather, we use it as a reminder that the more you expected of a player, the more time we should give them to right the ship.
Remember, too, that we're dealing with small samples when we talk about in-season analysis. Player production is very variable, and even skills require time to stabilize before we can count on a change being something more than statistical noise. For full-time players, strikeout and walk rates can stabilize rather quickly—in a month or two. Most other skills and actual results take much longer. (One exception for pitchers: GB rates tend to stabilize in about 100 balls in play.) This is why exercising "excruciating" patience is so important. In fact, in most situations, we pay little attention to the standings until late May. Up to that point, we simply look at injuries and significant role changes.
We've just spent 700 words convincing you to hold on to players longer. Having said all of that, you do need to beware of the sunk cost fallacy. This occurs when we hold onto a player simply because we paid a lot to acquire him. If everything says that the player isn't likely to turn things around and you have better alternatives, you shouldn't let his draft price stand in the way of dropping him. The only exception might be in keeper leagues, where you will have to weigh the future value against your current needs.
One final tip: one GM's trash can be another's treasure. While you shouldn't waste your time offering up truly bad players, sometimes the solution is to trade a struggling player rather than cut him. If you've simply had your end of the guy, you can get him off your roster and get something of value instead of nothing. Oftentimes, we have a free agent or player on reserve who we want to get into our lineup, and we're looking for a way to create space. A trade can work quite well in these situations.
Finally, remember: exercise excruciating patience.
For more information about the terms used in this article, see our Glossary Primer.
Shopping Cart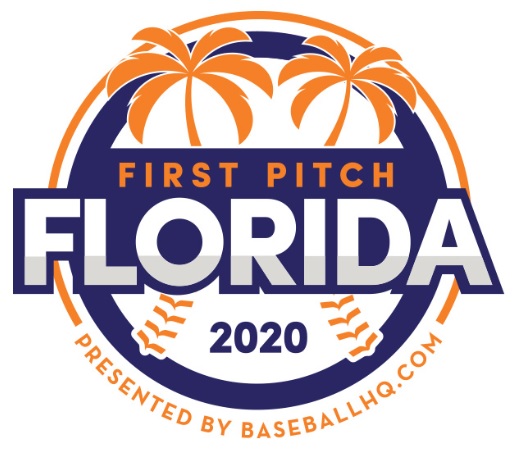 Inaugural Event!
February 28-March 1, 2020
St. Petersburg, FL
A few seats still left!