ROTISSERIE: LABR 2022 NL - Lockout looms over everything
By Doug Dennis

@DougDennis41
March 10th, 2022 2:05am
There are a lot of free agents waiting for the lockout to end so they can find a team. A lot. And this can cause mono-league headaches.
NL-LABR (link to auction results board) is a 5x5 experts league that uses BA, not OBP. Because of all the free agent uncertainty, there were some rules tweaks in last weekend's drafts (You can find Dave Adler's AL-LABR recap here). If you acquire a free agent in the auction and he signs with an AL team, you get 50% of the salary tacked onto your FAAB money. Small consolation. Furthermore, the top 12 players (by NFBC ADP) are not eligible to be auctioned at all. Those players will be available via FAAB only, and only after they sign with an NL team.
Quite the wrinkle. Here are the 12: Freddie Freeman (FA, 1B), Trevor Story (SS, FA), Nick Castellanos (OF, FA), Kris Bryant (3B/OF, FA), Kenley Jansen (RHP, FA), Carlos Correa (SS, FA), Kyle Schwarber (OF, FA), Carlos Rodon (RHP, FA), Eddie Rosario (OF, FA), Anthony Rizzo (1B, FA), Nelson Cruz (DH, FA), and Clayton Kershaw (LHP, FA). As a result, the available (useable) player pool was shrunken considerably as well--particularly among batters. How to form a strategy that incorporated these unknowns effectively was a test. Some lucky team(s) will reap some benefit either (1) drafting Tommy Pham (OF, FA) (for example) at a discount and getting him in the NL) or (2) drafting Tommy Pham (OF, FA) at a discount and losing him to the AL, but using that additional FAAB to snag Freddie Freeman (1B, FA) before the season starts. How much is too much? How much is enough? Tough questions without much of a guide except gut feeling and the room.
My strategy was very conservative as a result. I decided to roster only players on NL teams (no free agents) and to leave a hole at UT ($1 player) that I could discard if I could get a nice upgrade via FAAB. I decided to allocate $200 to batters and $60 to pitchers and to spread the risk among the batters. With any luck, I would have a trade chip for pitching later.
As it turned out, I underestimated the prices for corner infielders and ended up with my $1 player at 3B: Jon Berti (2B/3B, MIA)--I even had to spend $4 to get him. I will need to make a trade before the season starts if I am to get a benefit via FAAB for a free agent who signs in the NL, unless somehow I can grab Kris Bryant (3B/OF, FA).
The rest of the bats acquired are as follows: Willson Contreras (C, CHC) $17, Tyler Stephenson (C, CIN) $17, Rowdy Tellez (1B, MIL) ($16), Yoshitomo Tsutsugo (1B/OF, PIT) ($9), Nick Madrigal (2B, CHC) ($11), Brandon Crawford (SS, SF) ($15), Jean Segura (2B, PHI) $15), A.J. Pollock (OF, LA) ($18), Jesús Sánchez (OF, MIA) ($20), Lorenzo Cain (OF, MIL) ($13), Wil Myers (OF, SD) ($14), Brandon Nimmo (OF, NYM) ($12), and Miguel Rojas (SS, MIA) ($13) for a total of $194. Do not put too much stock in the prices--a great deal depended on when the player was called and what players were left available for the auction. This is why you see Sánchez at $20 or Tellez at $16, for example. A premium for being late in the draft without a lot of useable talent left.
It was much rougher on the pitching side. Because I typically skimp on dollars with pitchers, I anticipate only getting maybe five pitchers that I can keep for the year and plan to cycle through FAAB options for the other four slots. Or make a trade. Or throw up my hands because I can't make it work.
Here are the pitchers acquired: Sonny Gray (RHP, CIN) $13, Corey Knebel (RHP, PHI) $12, Mike Clevinger (RHP, SD) $11, Aaron Ashby (LHP, MIL) $10, Devin Williams (RHP, MIL) $8, Elieser Hernandez (RHP, MIA) $7, Tanner Rainey (RHP, WAS) $3, Seth Lugo (RHP, NYM) $1, and Brent Suter (LHP, MIL) $1 for a total of $66.
HQ projections have me earning $286 on the $260 spent (so far). That's a decent team, but not really a contender if all goes as projected. Work to do, particularly on the pitching side. Add a starter. Have a closer emerge. I count on these things every year.
Reserves are not going to interest you much--in LABR we get six. I selected Johan Camargo (IF, PHI), Jordan Luplow (OF, SF), Drew Smyly (LHP, ATL), Sam Long (LHP, SF), Austin Adams (RHP, SD), and Francisco Perez (LHP, WAS).
Judge for yourself. Good luck in your leagues. Next up for me is Tout Wars AL on March 19. Follow me @DougDennis41
For more information about the terms used in this article, see our Glossary Primer.
Free Weekly eNewsletter
The industry's #1 analytical weekly e-mail newsletter is ABSOLUTELY FREE!
More Information
Shopping Cart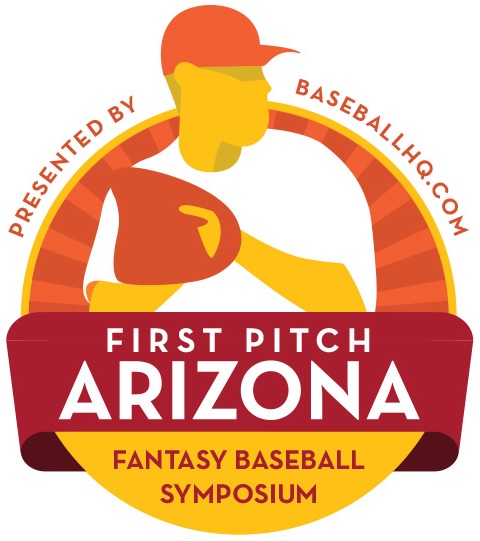 November 3rd-6th, 2022
Registration opening soon!