ROTISSERIE: HQ-WONK strategy
By Matthew Cederholm
February 25th, 2019 1:03am
The auction portion of the inaugural BaseballHQ Writers' ONly Keeper (WONK) league concluded recently, and it looks to be an interesting season. Rosters can be found here if you're interested in the results.
Presented here is one owner's approach to the draft. We'll focus on overall considerations and motivations, sprinkling in a few names to illustrate our points. We will also focus on the process of devising a strategy. No one strategy is foolproof, and this will hopefully allow you to evaluate your own league and devise a strategy that works best for you.
Considerations
The biggest consideration in a keeper league can be summed up as "now or later?" Do you focus on winning now or on accumulating assets for future seasons? Do you aim to be in the top half year after year, taking advantage of the years when everything seems to come together, or do you prefer to load up when you can and rebuild when you can't?
In finance, these concepts are referred to as present value and future value—a dollar now is worth more than a dollar in the future, and the further into the future, the less it's worth today. The discount rate measures the relative difference between present and future value. The higher the discount rate, the less a future dollar is worth compared to a present dollar.
When you acquire a player for your fantasy team, you're acquiring both present value and future value. For example, Nick Senzel went for $19 in the WONK draft, despite being projected as a $5 player by BaseballHQ. Why? Perhaps, in some part, the GM believes he'll produce more than that in 2019, but it's mostly because of expectations of his future value. We could look at his auction salary as being $5 for 2019 and $14 for his future production.
We won't present any complicated formulas for present value, but let's look at a hypothetical example. Suppose we discount a player's future profits by 25% for each year beyond the current season. It may look something like this:
At $18, our player would produce $27 in profit over four years. Using a 25% discount factor (a commonly used factor), that works out to be $10 in today's auction dollars. If the player's growth is as expected, this is a good deal. Note that with the discounting method, the risk is built into the discount factor, so the present value reflects our estimates of risk.
Four years in baseball is an eternity—four years ago, Jake Arrieta was the No. 1 pitcher and Chris Davis was a top-10 hitter. So you would be perfectly justified in using something like a 50% discount rate. When you do that, next year is only moderately important and a player's value in 2021 and beyond is zero. Think that's harsh? How much would you have paid in a 2017 auction for Yoan Moncada? Dansby Swanson? Alex Reyes? Lucas Giolito? A big bet on Kris Bryant in 2015 might have yielded profit, but gambles on Byron Buxton, Addison Russell and Carlos Correa would not have paid off. These were all Top 5 prospects and have been in the major leagues for two or more seasons.
Since we expected most other owners to weight future value higher than we do, our approach was simple: win now. We certainly didn't ignore future value, but we worried far less about it than others did. A rough guess was that four or five GMs would deliberately stock up for the future and six to eight others would target a mix of present and future value. That would leave only a few owners who were full committed to winning now, with little consideration for the future.
Our base strategy was to pay $0 for future value. That doesn't mean ignoring it. It means acquiring players whose auction price did not exceed a reasonable estimate of 2019 value. There were plenty of "upside" plays who could produce future value without having to pay a premium to acquire. Some examples are Jake Bauers ($4), Ramon Laureano ($4), Alex Reyes ($3) and Josh James ($2); each of these guys could certainly earn their given salary in 2019, and all have the potential to be much better in 2020 and beyond.
Risk
When we think of risk, we often think of downside, such as injury risk. But often times, there's upside to risk, as well. A good example here is Joey Votto (1B, CIN). His 2018 was not very good, but he's been a premium hitter for a long time. His skills looked much like his 2016 season, which was a solid year. Some GMs will shy away from him, concerned about a repeat of his down year. If his price drops too far, though, his potential upside is worth the risk.
This is what we call "smart risk." We all love players who have upside and a high floor, but this is about taking chances in a smart way. Winning at fantasy baseball requires some luck, especially when you're matched up with 14 experts. Speculating on players is an important part of chasing a trophy, as long as the costs aren't too high. Spending a fortune on a guy with a checkered injury history may not pay off but speculating that a player's recent surgery has addressed their health issues (Eduardo Rodriguez) may be another matter. When you spend a couple of bucks on a closer-in-waiting with top skills, that's smart risk.
Other Considerations
The WONK league is an OBA league. In BA leagues, paying for anchors doesn't always pay off because BABIPs can be volatile. However, OBA is much steadier, since walk rates aren't as volatile, and an elite walk rate (like Joey Votto's 17% in 2018) can make up 100-200 points of a player's OBA. In OBA leagues, it pays to have an OBA anchor—generally, a player with a .400+ OBA. This allows you to acquire a few lower-OBA guys with strong counting skills. GMs often value OBA less than HR and SB, so you can often find your anchor at reasonable price.
The same goes for pitching anchors. While ERA can be volatile, Dom rates are usually pretty steady, so targeting an elite pitcher with high Dom can help anchor your staff.
The last overall strategy point is stars and scrubs vs. spread the risk. We prefer stars and scrubs, but there are pluses and minuses to both approaches.
So, in summary:
Win now
Embrace smart risks
OBA and pitching anchors
Stars and scrubs
We don't pay for pitching; we're old school. $60 max for pitchers.
In Practice
Unfortunately, it seemed that the entire league was going Stars and Scrubs, as the top third or so of the player pool went for crazy prices. When this happens, it's usually best to overspend a little on one or two players just to make sure you have a foundation, then bid aggressively once prices fall. We tried to follow this but got caught up with Javy Baez and lost our money advantage. We were still able to do well (we think) in the later rounds, but missed out on some good values mid-draft.
Otherwise the strategy went as planned. Virtually all of the pitching anchors went well higher than we were comfortable paying, so our "anchor" is Charlie Morton—a respectable pitcher, but certainly not a stud. However, we filled in with several high-upside hurlers whose downside is limited, plus Alex Reyes.
Joey Votto was both a smart risk and an OBA anchor—despite his off year in 2018, he still posted a .415 OBA. Some mid-dollar guys (Ryan Braun, Billy Hamilton) were appealing, but most of the team is over $20 or under $10.
One final note: The choice of strategy may be dictated by your particular team and league circumstances, but much of it is personal preference. The WONK League is a sharks' league, and there's probably no strategy angle that someone in the league hasn't thought of. You need both a good strategy and good execution to be successful.
For more information about the terms used in this article, see our Glossary Primer.
Shopping Cart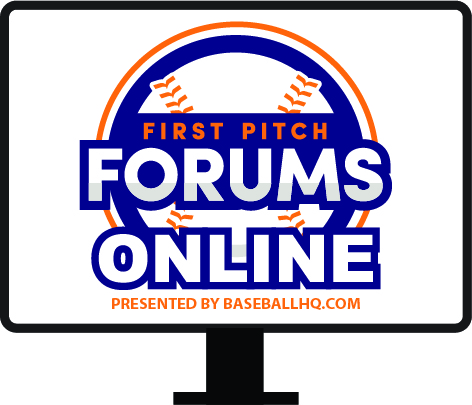 Our virtual First Pitch Forum returns!
Three online-only events: March 5, 11, 17
Join us live, or watch when you want
Just $19!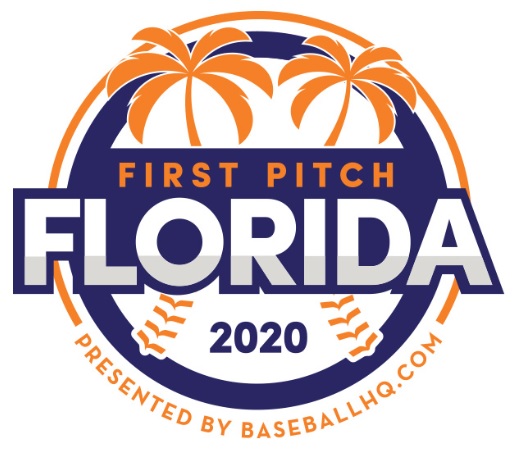 Inaugural Event!
February 28-March 1, 2020
St. Petersburg, FL
A few seats still left!