ROTISSERIE: HQ-WONK Draft Day decisions—A first look at league strategies
By Greg Fishwick
February 7th, 2019 12:03am
In our previous installment, Dave Adler reviewed the rules for our new writers league at BaseballHQ.com. There are some interesting nuances in those rules that will affect draft day strategies. And the comments section of that initial piece shows there's going to be tremendous competition in WONK—BaseballHQ.com Writers-ONly Keeper league. It's the inaugural year, and although players who maintain rookie status may be kept as reserves, keepers are limited only by the $260 salary cap. That brings up our first draft day decision:
How will we balance our teams between short-term and long-term investments in an inaugural keeper/dynasty league draft?
The two extremes, of course, are loading up on prospects for the future and paying up for stars and "safe" veterans to win now. Where will each of the 15 owners land on that continuum? Will some wait to see what the auction draft of 23 actives and/or the snake draft of 17 reserves undervalues, while others pounce on their targets at almost any cost? There are no separate farm system or minor league reserves, but the tantalizing $3 salaries for players drafted in the reserve rounds—increasing only $3 a year instead of the $5 on those drafted in the auction— makes targeting prospects in the reserve rounds attractive. And the $3 salary remains the same if players maintain their MLB rookie status and are not activated in HQ-WONK. It will be interesting to see how many prospects each owner rosters.
Three additional rules will influence how HQ-WONK owners treat young, unproven players.
1) Teams finishing with fewer than 75 points will lose $1 in next year's FAAB for each point below 75. Take too many risks on those future stars, and it could cost you if you can't field a competitive team.
2) It's a daily transaction league. The top finishers in Year 1 will need adequate position player reserves with enough playing time to field a full lineup on travel days and through injuries. They'll also need enough reserve pitchers to stream starters and to use relievers when starters' matchups are unfavorable. The more insurance policy players picked in the reserve rounds, the fewer bench spots left for future stars. The more lottery tickets taken on prospects, the fewer back-ups and streamers available to rotate in and fill a full active roster every day.
3) The minimum salary for players acquired via FAAB is $10. Throwing too many darts at the end of the auction or reserve rounds can be costly if they don't hit the target. If the winning bid on a replacement is less than $10, the $100 FAAB budget takes a smaller hit, but the keeper salary is still at least $10. Since only active and DL players on MLB rosters are in the FA pool, the rule should result in some decent players returning to the next year's draft pool because a $10 salary is not much of a bargain.
Who will use the last few reserve roster slots for prospecting, and who will use them for churning without regard to future salaries or keeper decisions? If only the elite, major-league-ready prospects are nominated as actives for bidding in the auction draft, several high-upside prospects will remain for the snake reserve draft. Then we'll see who's playing to win now, who's seeking what sort of balance, and who's stockpiling prospects for the future.
Few fantasy owners have the patience to draft for the future over the present. Most of us in WONK will likely leave the draft with about 80%-90% invested in the present and 10-20% invested in the more distant future. But what about the more immediate future? Expect a strong leaning toward youth when we choose among similar skill sets for players of different ages. As an example, consider the following current BaseballHQ.com projections for three first basemen who are plausible corner infielders:

  R     HR      RBI     SB     BA      AGE     PLAYER
====   ====    ====    ====   ====    ====    ==========
69     21      62       7    .250     32     Eric Thames
73     19      68       9    .260     23     Jake Bauers
71     17      65       4    .264     26     Josh Bell
Thames is likely to be a bargain or a later-round reserve pick, because both Bauers and Bell could be kept for twice as long as Thames. But how much extra would you pay or earlier would you go for Bauers, who has only 323 MLB at-bats? Or for Bell, about whom we said in the 2019 Baseball Forecaster: "But if he gets the launch angle memo, look out"?
What role does trading play in developing draft day strategy?
With trading allowed, there seems little reason to worry about what next year's draft pool might look like during this year's draft. Predicting next year's draft pool may be impossible, and we don't know exactly what to expect from HQ-WONK league mates when it comes to trading. Some are prospect experts and seasoned dynasty players; they may value prospects more than others. Yet that might change when owners in the bottom third of the standings start playing for next year and enter rebuilding mode!
Draft day preparation would be incomplete without a trade-related reminder to watch how strengths and weaknesses are developing in categories, positions, short-term and long-term assets during the draft. There may be opportunities to acquire surpluses in one area to trade later for a what's missing after the draft. Let's look at an example using a short-term vs. long- term draft strategy lens, and then add the flexible UT/P position nuance into the mix.
One purpose of HQ-WONK is to experiment with some newer and different league rules, then report the results for the benefit of our readers. Those who can't resist buying low on more solid prospects than planned in the auction draft could fill the swingman UT/P position with still another future star to expand in-season trading possibilities. They also could use an earlier pick than planned in the snake draft reserve rounds for another highly-touted youngster. In an unlimited keeper/dynasty league with experienced players, it's reasonable to expect a good number of trading opportunities and that most trade talk will reflect need-for-need interests. No doubt HQ-WONK trading will generate future articles once the season is underway, and our readers will be able to analyze them along with us.
If you have participated in inaugural drafts for keeper/dynasty leagues, please chime in with your advice in the comments section below.
For more information about the terms used in this article, see our Glossary Primer.
Shopping Cart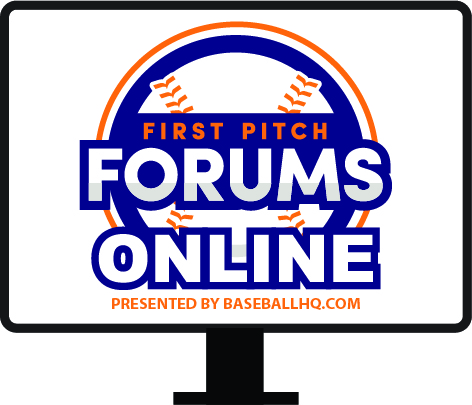 Our virtual First Pitch Forum returns!
Three online-only events: March 5, 11, 17
Join us live, or watch when you want
Just $19!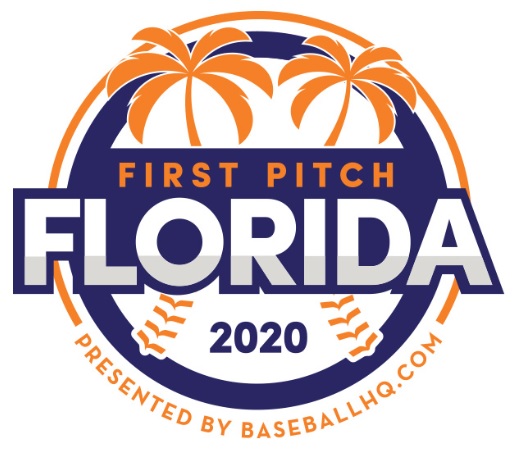 Inaugural Event!
February 28-March 1, 2020
St. Petersburg, FL
A few seats still left!