ROTISSERIE: HQ-WONK—Standings Update
By Dave Adler

@Daveadler01
June 12th, 2019 12:03am
Here we are, two months into the season. The weather's heating up, cookout season reigns, and Patrick Davitt can finally wear white pants again. But the main topic on everyone's mind is… how's it going in HQ-WONK? OK, that may not be the hot topic, but let's take a look and see how the experimental league is doing.
As you may recall, HQ-WONK is a 15-team writer's league with keepers, deep reserves, and a few twists—daily transactions, a swing position with only one catcher, IP instead of wins, Holds + saves. The owners were recently polled on how their plans have worked to date and whether they're still playing for this year, or turning their lonely eyes to 2020 and beyond.
Top Four Contenders
I went in with a Stars and Scrubs approach (as many did), with the hopes of loading up on offense and streaming starters with some relievers mixed in. It's worked fairly well; I'm in second place, just behind league-leader Brian Slack, and Top 4 in most offensive and pitching categories. My Achilles' heel is Holds/Saves, where I'm dead last. An early-season trade with Rob Carroll garnered Kenley Jansen, but it'll be hard for me to gain much traction without sacrificing innings or other starting pitching categories.
Rick Green "let the draft come to him" and got some good players at good prices. He assembled "Team Rebound," with a collection of players coming off down seasons, like Avisail Garcia, Jose Abreu, Miguel Sano, Elvis Andrus, and Caleb Smith, among others. While the start-of-season projections made it seem like a lower-tier team, he's been hovering in the top three lately.
Two main strategies were used by Bob Berger, currently in fourth. First, he was looking to field a competitive team right away, eschewing the top prospects due to uncertainty for their 2019 projections. He also avoided the risk of concentrating too many resources on a small number of players by bowing out of the bidding on the top studs like Mike Trout and Mookie Betts. He also rostered Dallas Keuchel and Craig Kimbrel at reasonable prices, which will produce a nice boost to his staff in the second half.
Middle Ground
Matt Dodge is used to "only" leagues, and finds that a 15-team league covering both leagues presents a stronger roster and bench than he's used to. "There's a great tendency to keep going with the existing players. The mixed league also presents a big FAAB challenge for me, because there are so many players in the FA pool to evaluate."
Being in the middle of the standings gives players a chance to have it both ways. Matthew St-Germain writes, "This league's design differs from those I've played in the past. I think I went too heavy on prospects in the major league portion of the draft and should have spent on some more established guys, but I'm fairly well set for the future, with a lot of high-upside guys, while sticking in the top half of the standings."
To complete the Matt-troika, commish Matt Cederholm chimes in that while he's considering tossing in the towel if his team doesn't put it together soon, he does like the one-catcher format, leaving no concern about backup catchers.
Brad Kullman took a lot of stud minor leaguers in the auction—playing for 2020 from the start, perhaps? If you believe that, you've not read Brad's previous articles on the topic. "I ALWAYS play to WIN: Tanking's for sissies!" (Okay, okay, not Brad's choice of words.) Here's what he actually had to say: "Just for the record, I fully expect the Swing-and-Missers [Author's note: a not-so-subtle swipe at Kris Olson's 'KO Swinging' squad] to begin selling off parts by Independence Day, as they cry uncle in response to my utter domination."
Not that Kris is considering tanking… umm… well… maybe. "I think I'm still trying to play to win. At any rate, I think I drafted prospects well (Franco, Adell, Lux, Manning, Puk, L. Garcia), so if I more or less hold tight, it's not like I've completely missed out on assembling a core for next year and beyond. Sure, I could always supplement, but I am feeling zero pull in that direction at the moment. "
2020 Dreaming?
Despite Brad's missive, the standings have some pondering the future. Rob Carroll, currently inhabiting the basement: "I've been mired in last place since the third day of the season, so it would be difficult for me to say with a straight face that my strategy's 'working.' I still like most of my young core (Guerrero, Tatis), with an eye on better seasons ahead. 2020 would be WAY too optimistic for my squad. 2021 may even be too early to contend, but I should at least be competitive."
Alex Beckey's team has been whacked by the injury stick early in the season. The $116 he spent on Aaron Judge, Francisco Lindor, and Luis Severino hasn't produced much juice. But he's not giving up on the season; getting those players back, along with continued production from players such as Tim Anderson, Pete Alonso, and Luke Voit could boost him into a Top 5 finish.
Trades
If you play in a keeper league, you know that teams on opposite ends of the standings spectrum often pair up for trades when grim reality sets in for those lagging behind. Some consider these "dump trades," and they can tear apart leagues when contenders react to seemingly one-sided deals. HQ-WONK has had one such trade, and it seems to have produced… a collective shrug.
The big trade went down last week, after Rick emailed the league saying he was torn between going for it this year, or packing it in and looking to the future. He found a willing partner in Greg Fishwick, who analyzed the standings and rosters and saw that he didn't have a shot this year. Much of Rick's "Team Rebound" got shipped to Greg, some low-priced keepers for 2020, What's not to like about a $3 Caleb Smith, $3 Domingo German, $2 Miguel Sano, $2 Avasail Garcia, along with higher-priced Victor Robles and Felipe Vazquez. In return, Rick scored Rhys Hoskins, Clayton Kershaw, and Alex Bregman, among others, making his intentions clear.
Greg chimes in: "I didn't like my team's chances to finish in the top half this year, but I did see a path to longer-term success. I doubt very much I'd keep many of my expensive players, even though they are young... but I could build upon my tenuous core of inexpensive keepers by making some now-for-later trades." I'd say both owners got what they were looking for!
With over half the season remaining, anything can happen. Will Rick's big trade vault him to the top, or will Brian Slack hold him off? Can I pull off a "dump trade" of my own, despite reticence of the teams I've talked to so far? Will Greg and others with a large number of studs at low cost set up dynasties in future years? Stay tuned to this channel for further WONK updates!
For more information about the terms used in this article, see our Glossary Primer.
Shopping Cart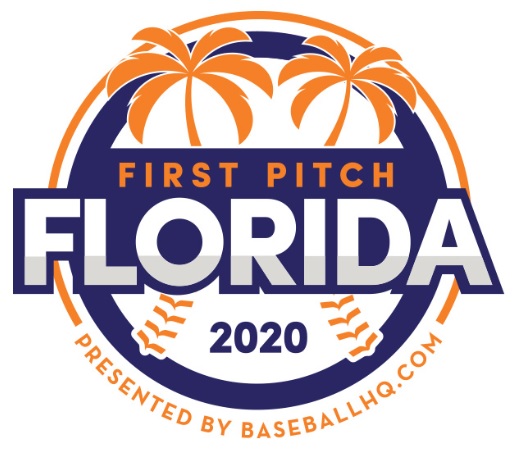 Inaugural Event!
February 28-March 1, 2020
St. Petersburg, FL
A few seats still left!