ROTISSERIE: HQ WONK—Play for this year or next?
By Dave Adler

@Daveadler01
August 6th, 2019 12:03am
In the dog days of summer, competitive owners in redraft leagues focus on one thing—end up as high in the standings as possible. Now that the MLB trade deadline has passed, and waiver options present slim pickings, that means there's only one way to improve your lot: make a trade. But with many minds wandering to the gridiron as September approaches, finding a trade partner can be tough.
Keeper and dynasty leagues offer an alternative way to keep owners active. Out of contention this year? Well, there's always 2020... and those teams higher in the standings have some low-cost players who make attractive keepers. Which leads to the keeper league dilemma—keep plugging to finish as high as possible this year? Or trade away reliable, high-priced talent to gather some low-cost players who have a shot to produce more profit next year?
In our experimental keeper league, HQ-WONK, owners have faced this question over the last month or so. Here's a pro/con argument from Kris Olson and Brad Kullman on whether to turn one's eye to next year, or continue the current-year charge.
Kris, currently in ninth place in WONK, writes:
It all made perfect sense back in February: exploit a market inefficiency in a fledgling dynasty league by rostering undervalued players over 30, while making sure to roster enough elite prospects to use as trade chips to give my title pursuit a boost in the second half.
The team remains competitive in the offensive counting stats. The pitching side, however, was another story, with Carlos Carrasco dealing with his leukemia diagnosis, and J.A. Happ being, well, hapless. I'm in the second division, and even in a best-case scenario, seventh place appears to be my team's ceiling. Since they don't hand out banners (or prizes, in leagues that award them) to seventh-place finishers, the smart course of action would be to trade off players who will be too expensive to keep in 2020, like a $49 Nolan Arenado or a $24 Edwin Diaz.
So... playing for next year. Wimpy? Morally wrong? Pfft… all I am doing is flexing a muscle a dynasty league was meant to test: the ability to acquire bargain players to provide a base of statistics next year, while still leaving me enough auction dollars to balance the roster. Next year, when Jo Adell, Gavin Lux, Wander Franco, Matt Manning, and A.J. Puk start to join my team's active roster, it'll be almost an embarrassment of riches. Some may fail to appreciate how methodical rebuilding in 2019 laid the groundwork for success in 2020.
Dynasty leagues serve as a (very rough) simulation of managing a real-life franchise over the long haul. It's nothing more "untoward" than the brain trusts of the Padres or Blue Jays trying to supplement a core of exciting young players and put them in the best position to compete for championships.
Brad, currently in sixth in WONK, battling for second, writes:
I find it quite curious that Kris's "brilliant" strategy is to emulate the Toronto Blue Jays (two postseason appearances in the last 25 years) and the San Diego Padres (two postseason appearances in the last 20 years). But it's telling, because somewhere along the line (not surprisingly, coinciding with the rise of "objective" analytics), both in real life and in fantasy, we seem to have lost sight of what the essence of sport is all about.
In MLB—as well as the NBA, NFL, and NHL—the worst thing a team can possibly do (in the eyes of "woke" pundits, fans, and executives) is give their best effort yet fall just short of the playoffs. Not only do they get no postseason reward, but they're effectively penalized for trying in the form of a lousy draft slot (the best team to miss the playoffs gets the worst draft slot of all non-playoff teams). Because the backward structure of the respective major leagues unwittingly disincentivizes competition, the popular opinion in today's environment is that if you can't win it all (or at least come close), then there's no point in trying.
Of course, keeper/dynasty leagues mandate that every competitor play the game with one eye on the future, even as we compete in the present. If the opportunity to acquire the next Babe Ruth at a cheap price comes along, that certainly makes sense to consider—for every team. The problem comes about when owners announce that the fire sale (from yet another lost season) has begun, and the resulting offers present pennies on the dollar.
Part of the dilemma stems from the fact that giving up and quitting on the current season is now in vogue. If a team like the San Francisco Giants finds themselves two games out in the wild card race, but faces a "tough second-half schedule," they should be "sellers." If a team currently tied for ninth feels there is no hope, that means almost half of the league (seven of the 15 teams) is in the same boat. If the teams just ahead share a similar sentiment, two-thirds of the league start looking to dump high-priced talent in exchange for "magic beans" of hope.
Perhaps most alarming of all, the first place team in WONK entered August holding a daunting 27-point lead over the group jockeying for second. With no money on the line, "first place or bust," would mean that fourteen of the fifteen teams should be shifting into why-even-try? mode. That's what we call a serious "buyer's market." Have you ever tried to start a bidding war with one team?
The contention that dynasty leagues really "test one's muscle-flexing ability" to trade one season of putridity in exchange for a season of contention is a warped view of the game. In fact, by its very definition a dynasty league tests our ability to continually dominate the competition, year after year. The best dynasty league competitors finish consistently among the top teams year after year, successfully balancing the future with the present.
As columnist Thomas Boswell recently explained in the Washington Post, history has proven that losing normally begets more losing. Especially with the number of teams increasingly considering tanking (losing) to be a viable (winning) strategy, the simple math clearly dictates that the odds of success are slim. Losers lose and winners win. As the tankers throw in the towel on the current season, they will steadily drop in the various categories, while teams like mine, who continue to smartly plug away, methodically take advantage of these drops to make corresponding gains.
While Kris tries to emulate the Padres and Blue Jays, I will be busy modeling the Yankees and Dodgers.
Kris:
Let's be clear: I chose Toronto and San Diego because of the recent trade deadline news. I could just as easily have referenced Chicago or Houston, where still relatively new World Series banners fly.
You won't be able to model the Yankees or Dodgers, Brad, without an unlimited budget. In that way, our league differs radically from Major League Baseball, at least until it institutes a salary cap (i.e., until pigs fly).
I don't disagree with you about the "buyer's market" phenomenon, but my sole directive is to do what's best for my team. In fact, the ability to recognize and respond to evolving market conditions, which might push you to pull the plug on the current season before you might like to, is just another skill dynasty leagues are meant to test. Owners would be well-served to embrace rather than resist this intellectual challenge. "Consistently finishing among the top teams year after year" is virtually unattainable. The rules just aren't set up that way.
For better or worse, dynasty leagues reward those who go "all in," either to win now or later. You might be able to have a nice short-term run, but eventually, the age of your players or the expense of their contracts will come for you, too. The rules are undefeated.
Brad:
When things don't go as planned, losers make excuses while winners figure out solutions. The challenge of the game remains: each individual owner decides upon the best plan of attack. But to finish last and then first and call yourself great at this game is only lying to yourself. Pick up any dictionary, mix in a dose of common sense, and the meaning of a dynasty league becomes clear. The owner who best competes year after year is the true dynasty king. I rest my case.
Back to the moderator:
So, where do YOU stand? With less than two months left, it's getting late to make that big move to grab the title.
For much of the first half of the season, "Dave's Not Here" was duking it out at the top of the WONK standings. If that was still the case, I'd pay the price in low-cost keepers for Arenado or Diaz. But injuries and fading performance have my squad battling for second with a group of five other teams. Hopefully next year!
Epilogue:
Kris did end up trading Arenado ($49) to the first-place team run by Brian Slack. He got back a $23 Joey Gallo and $3 Garrett Richards.
For more information about the terms used in this article, see our Glossary Primer.
Shopping Cart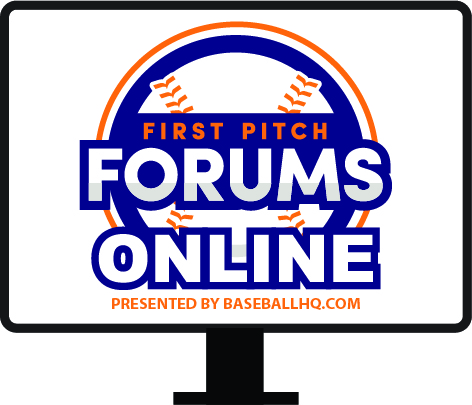 Our virtual First Pitch Forum returns!
Three online-only events: March 5, 11, 17
Join us live, or watch when you want
Just $19!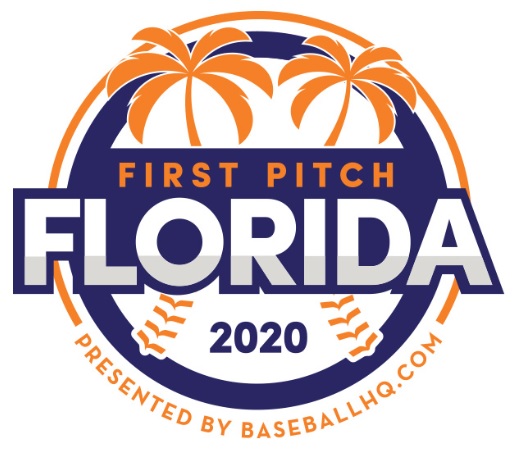 Inaugural Event!
February 28-March 1, 2020
St. Petersburg, FL
A few seats still left!