ROTISSERIE: HQ-WONK—Auction strategy wrap-up
By Dave Adler

@Daveadler01
March 11th, 2019 1:03am
HQ-WONK (Baseball HQ Writer's ONly Keeper League) is an in-house, 15-team keeper league experiment. We're using slightly different scoring categories, and have switched the second catcher to a swingman (P/UT). See the introduction, as well as a rule discusson. We've also had strategy discussions, here, here, here, here, and here. With the reserve draft slowly progressing, rosters can be seen here. Once the season starts, standings can be seen from that web page as well. Feel free to root for, or trash talk, your favorite WONK!
With the season fast approaching, it's time to wrap up strategy discussion by giving some space to other league members who haven't written a full article. Look for in-season strategy later in the spring.
From my point of view, perhaps we should have called the league HQ-WHACK, because the early prices registered as "Crazy Eddie" INSANE. And the trash talking. Who knew that Brad Kullman and Kris Olson were engaged in a life-or-death struggle lasting through time immemorial? Now we know.
After Adalberto Mondesi went for a relatively sedate $21, Mike Trout went for $62. Trea Turner $56; Max Scherzer $49; Vlad Guerrero $36. Inflation running rampant, right off the bat.
So how did the owners handle it? Some executed their strategies well. Me? Not so much.
I went in with a Stars and Scrubs approach (as most owners did), playing for 2019, looking to spend only $1 on a catcher (since it's a one-catcher league) and no closers (H+SV). I expected prices for the stars to be inflated early (it's typical)… but not to this magnitude. I held back and waited for the prices to drop. But when I noticed that four other teams had the same strategy, I became concerned that I wouldn't gather enough stats to be competitive in 2019. So in the third round of bidding, I dove right into the fray. Mistake. I ended up paying too much for lower-level stars, and didn't have enough left to get bargains in the later part of the draft. My lack of discipline produced a middle-of-the-pack squad heading into the reserve round.
Misery loves company. From Greg Fishwick:
"I planned to be as flexible as possible, to be ready for anything and adapt accordingly. But my mantra seems to have been a fatal flaw. Instead of being patient, I continually tried to discern trends and react, rather than focusing on strategic goals. The excessive salaries in the first hour revealed that I had actually made some predictions about individual and collective behavior, and when they didn't materialize, I was far from flexible and adaptive. I overreacted and overpaid, collecting five players at $30 or more and 15 $1 players. I wish I could say I planned a Stars and Scrubs approach. But really, I put myself in the position of having no other choice."
Others were more successful in executing their plans. Several owners went in focusing on younger players:
Chris Blessing: "The goal was to identify young, controllable assets and acquire them, even if I paid a premium. I had to be aggressive to get the assets I wanted. I spent $168 on five MLB players with an average age of 23 years old. I also figured I could pick up controllable pitching later in the draft, which I did. I like my chances in both the short term and the long run. Most of my pitching is either entering their prime or just in their prime. I have five of baseball's best players under age of 27 in my lineup."
Brad Kullman: "My strategy was to build a team that could compete now, but also was young overall with room for growth. I felt I successfully accomplished that, for the most part. My team's average age is 25.8. Only time will tell, but I do like my team's chances to be competitive this year, as well as to be in the mix going forward. At least I am set up to move either direction if I need to make a trade in order to go for it, or to retool."
At least one other owner took the opposite approach:
Kris Olson: "Psst. I'm going to let you in on a secret. Even fledgling keeper leagues crown a champion in Year One. And what figured to be a "market inefficiency" in a league full of smart guys looking for studs still on the pre-peak part of their growth curve? Old players. I figured I'd end up rostering more than my fair share of guys on the wrong side of 30 who could help me win RIGHT NOW. If it didn't pan out, I had faith in my ability to tear things down smartly."
Some owners went into the auction with the full year in mind:
Matt Dodge: "Interpreting the pre-draft trash talking, there would be some active traders, so I followed a Stars & Scrubs strategy, focusing on high reliability scores. That would produce tradable commodities of interest to current contenders and to those with a longer view, so I could make necessary in-season corrections based on the roster's performance. It worked, for the most part; a few less stars and a few more scrubs than hoped for. Wider variation in pricing drove up the prices for the stars ~$5-10 higher than where I had set the CDG & RotoLab."
We also had one draft maven participating in his first auction:
Rob Carroll: "At my first-ever auction, the primary concern was not to burn through the money immediately. I figured I might take my lumps in year one, so I wanted to grab a couple of the high-profile prospects, and then fill in with some versatile regulars and some post-hype guys. Ten picks into the draft found me down a hundred bucks—so much for the deliberate approach! Two of those picks were Vlad Guerrero Jr.($36) and Fernando Tatis Jr. ($22), so that was true to the plan. But near the end, I realized I had bid myself into a corner: nine dollars to fill eight spots. Flat-out inexperience, so I'm definitely looking more at long-term success."
In terms of bargains, with twenty players going over $40 in day one, $1 players ruled the second day of the auction. With a $5 bump in salary from year to year, there may be few studs protected in future years, but there are likely to be plenty of keepers at the low end.
So what does Groupthink say about 2019? Many votes for Kris Olson, Patrick Davitt, Brant Chesser, and Bob Berger being set up with the best team coming out of the auction for 2019. Matthew St-Germain, Brad Kullman, and Alex Beckey have a nice collection of young players who could be studs in future years.
But it's a little early to crown a winner. We've just started the reserve draft, and still have plenty of time for trades during the season. And trash talking, let's not forget about that…
For more information about the terms used in this article, see our Glossary Primer.
Shopping Cart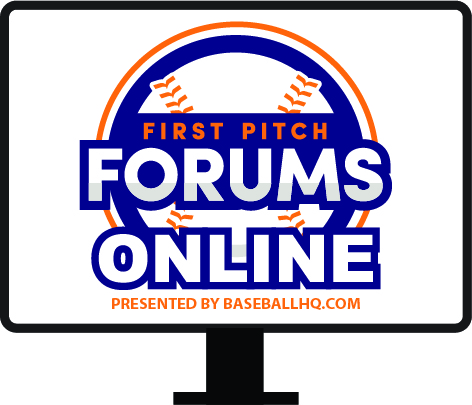 Our virtual First Pitch Forum returns!
Three online-only events: March 5, 11, 17
Join us live, or watch when you want
Just $19!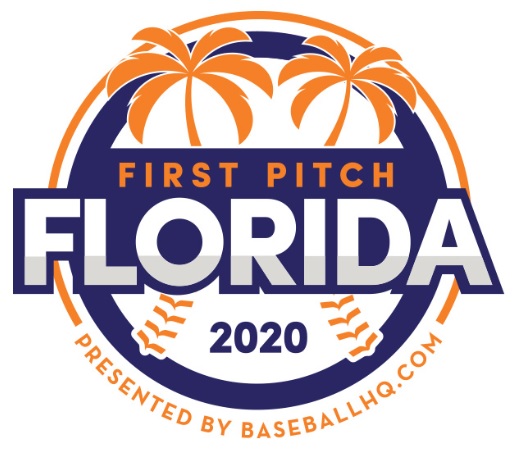 Inaugural Event!
February 28-March 1, 2020
St. Petersburg, FL
A few seats still left!