ROTISSERIE: Dealing with a tight in-season salary cap
By Kristopher Olson

@KO_Reporter
July 11th, 2013 11:04pm
Your keeper league enacted an in-season cap or tightened an existing one in response to those dreaded "dump" trades that begin popping up like so many weeds at this time of year.
What many may not yet fully appreciate is that, in addition to restricting player movement, they have also disrupted the value of most of the players in your league pool.
If your in-season cap is tight enough, the absolute value of a player matters less than the ratio of expected value to salary. There are only so many $45 Miguel Cabreras (probably no more than one) you can fit under the cap. But you can fit several $10 Nate McLouths onto your roster with room to spare.
Tight in-season salary caps also lead to an unintended consequence that, in a sense, undercuts the very motivation for adopting them in the first place. Tight in-season caps force owners to decide sooner whether they want to go for the win or rebuild, lest they be left without a dance partner if they wait too long to decide to sell.
So, while dump trades may be fewer in number with a tight in-season cap, they may happen earlier in the season. And after a few dump deals, there may be a stampede as non-contenders fret the possibility of being left holding end-of-contract players that will be of no use once the season ends. That flooding of the market with "supply" will lower the return rebuilding teams will receive for selling off their players, prolonging their stay in the lower half of the standings.
So what should you do in a tight-salary-cap league, beyond making the "fish or cut bait" decision as soon as possible?
First, be proactive about scouring your fellow competitors' rosters for trade targets. Worry less about players' absolute value (though elite players with non-obscene salaries will always be desirable) and more about the aforementioned production-to-salary ratio. If you are in a league that only allows you to increase the cumulative salary on your roster by, say, $50 from the draft-day cap, you need to make every dollar of additional salary you acquire count. Sure, you should still target categories of need and fill holes on your roster. But accumulating as much expected value as possible within your league's salary cap isn't a bad goal, either.
Which types of players might fit the bill as targets? In addition to players who are still productive but in the final years of their contracts (which could be anyone, depending on their draft and the lengths of their contracts when they hit their option year), look for players who were undervalued coming into the year but, for one reason or another, lack keeper value.
Mariano Rivera (RHP, NYY), who is set to retire at year's end and whose draft-day value was likely depressed by last year's knee injury, is one example. Raul Ibanez (DH, SEA), who is having a renaissance in Seattle but who, at 41, is unlikely to hold much allure as a 2014 building block, might be another. Bartolo Colon (RHP, OAK), age 40, is the hitting equivalent of Ibanez, with the cloud of the Biogenesis investigation thrown in for good measure.
Another category of player that might fit this category are players whose roles have changed for the better in 2013 but are unlikely to hold heading into 2014. Think Koji Uehara (RHP, BOS) or Joaquin Benoit (RHP, DET). Both were likely drafted as setup men and thus will count little against the cap but, unlike, say, Kenley Jansen (RHP, LA), will not be viewed by retooling teams as players to build around.
The phenomenon exists at other positions as well, though perhaps to a less obvious degree. Will Daniel Nava (OF, BOS) get another 500-plus AB in 2014? If I am a non-contender, I am not necessarily banking on it. But for the balance of 2013, little would seem to be standing in the way of him reaching that plateau.
The converse of buying players with strong production-to-salary ratios is to assess your own roster and selectively purge players who are not pulling their weight. Again, there is a category of player that will be beyond reproach. If you invested $35 in Justin Verlander (LHP, DET) or Cole Hamels (LHP, PHI), you probably need to hold tight and hope that the second half brings stats more commensurate with their salaries.
But for the next tier of players? The $20 Erick Aybars (SS, LAA) or Jason Heywards (OF, ATL)? It may be time to give yourself a little breathing room and trade for a lower-salaried alternative offering similar production and see if you can put that cap room to better use. The beauty is that, so long as you keep your eyes on the prize, i.e., salary cap room, you should be able to find a trade match with another owner who is well-schooled in the theory of "buy low, sell high" but relatively oblivious to the cap implications of taking on an underachiever who may not rebound.
As you are maneuvering through the minefield that is the trade landscape in a tight-salary-cap league, you might also want to take note of the negative implications of the cap has had on teams' efforts to rebuild, such as the owner stuck with a $25 Shane Victorino (OF, BOS) because all the contenders were at the salary limit. Use such examples to lobby in the offseason to eliminate or at least loosen the cap in subsequent seasons.
But that's an argument for another day. For now, you have to compete the best you can under the rules that are in place. Hopefully, you now have some ideas on how to do just that.
For more information about the terms used in this article, see our Glossary Primer.
Shopping Cart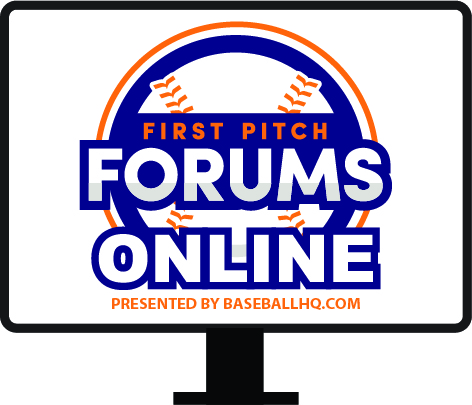 Our virtual First Pitch Forum returns!
Three online-only events: March 5, 11, 17
Join us live, or watch when you want
Just $19!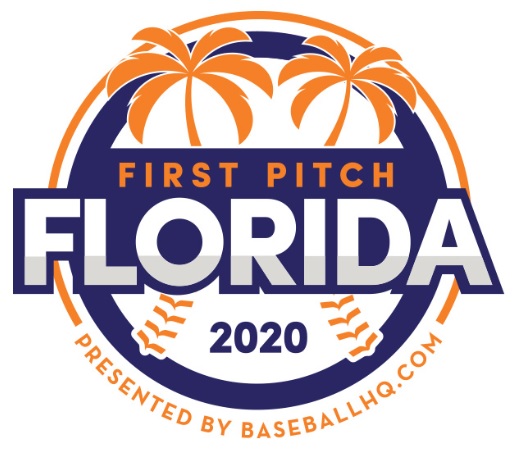 Inaugural Event!
February 28-March 1, 2020
St. Petersburg, FL
A few seats still left!