ROTISSERIE: Context matters with MLB roster moves
By Steve Gardner
June 13th, 2019 12:03am
This article appeared in the June 12th issue of Sports Weekly.
If you're a baseball fan, you've likely felt the need to criticize a team's front office for not pulling off a blockbuster trade or failing to spend the money needed to acquire a key free agent.
But one problem with that is, if you're also a fantasy baseball owner, you've probably done many of those same things.
The latest example: it took until last week for free agent pitchers Craig Kimbrel and Dallas Keuchel to sign contracts for 2019. Anxious fantasy owners who spent the first two months of the season complaining about getting no return on their draft-day investment should certainly understand the value of a draft pick. There were other factors involved, but giving up a compensation pick to sign Kimbrel or Keuchel became much more difficult as the June 3 amateur draft drew closer.
Just think how painful it is to give up a first- or second-round draft pick as part of a fantasy league trade. Those players can turn out to be franchise cornerstones, even if the success rate isn't anywhere close to what we expect. (Just look at how many busts there were in the first round of the MLB draft over the past few years. Or for that matter, look at the bust rate from the first round of fantasy drafts over the same period.)
In many fantasy leagues, Kimbrel and Keuchel have been sitting idly on rosters since the beginning of the season. The biggest question for both pitchers is how soon they'll be able to get into a regular-season groove after going seven months without facing major league hitters. That's no small feat, as Greg Holland found out last year. He signed just before the regular season began and was thrust into the closer's role a couple of weeks later.
"It was a nightmare," Holland told USA TODAY. "Physically, I felt great, I felt healthy, but I wasn't ready. You can only emulate so much of a big-league game when you're out as long as that."
Like Kimbrel, Holland was an All-Star who also won a World Series ring. But he blew all three of his save chances and struggled to a 7.92 ERA with the St. Louis Cardinals before he was released. Only after signing with Washington in August was he able to turn things around. Kimbrel and Keuchel won't have anywhere near that kind of grace period. They'll need to produce almost immediately.
Kimbrel is likely to be a better fantasy investment. He has a definite role at the back end of the Chicago Cubs' bullpen once he's ready to join the club. And they certainly need him. Despite his high-profile struggles in last year's playoffs, Kimbrel has an opportunity to be a Top 5 fantasy closer going forward.
Entering the week, the Cubs were 10th in the majors in number of save opportunities, but they ranked 26th in converting them—at a 55.6% clip. Over his eight major league seasons, Kimbrel has a 90% success rate in save chances. It shouldn't be long (a couple of weeks?) before he's ready to be activated.
Meanwhile, Keuchel is set to join the Atlanta Braves after he makes a couple of tune-up starts in the minors. In his first, for Class A Rome (Georgia), he struck out nine over seven scoreless innings while allowing one hit and a walk. His fantasy value as someone who doesn't get a ton of strikeouts in the majors (he averaged 6.7 K's per nine innings last season) lies more in his durability than his ratios. If Keuchel can aim for a quality start each time out and keep the Braves in the game, he can be a No. 3 fantasy starter.
Another situation that drew fantasy owners' ire recently was the Milwaukee Brewers' demotion of top prospect Keston Hiura. It certainly wasn't for a lack of production on offense. All Hiura, 22, did in his first 17 games in the majors was hit .281 with a .531 slugging percentage. And he was just getting warmed up. In the five games before he was demoted, Hiura had just hit three of his five homers and racked up seven of his nine RBI. Yet the Brewers sent him back to Class AAA San Antonio, where he merely hit .333/.408/.698 with 11 homers and 26 RBI in 37 games before his promotion.
There's little question he can hit in the majors. Perhaps he could improve his defense. But none of that matters. The reason the Brewers sent him down was so they could activate Travis Shaw from his rehab assignment. From the standpoint of a Brewers fan (or a Hiura fantasy owner), the move made no sense. Shaw did nothing (.163/.266/.281) before he went on the injured list with a wrist strain. He was unimpressive, except for drawing a few walks, during his rehab stint in San Antonio.
However, he has put up back-to-back 30-homer seasons and averaged 93 RBI over his two previous seasons in Milwaukee. You don't just give up on 29-year-olds like that, no matter how bad they've looked to start this season.
It's important to keep these kinds of roster moves in perspective. The Brewers didn't have enough spots on the roster for Hiura, Shaw, Eric Thames, and Jesus Aguilar. And even if they did, they couldn't play everybody at once. So the Brewers did what any fantasy owner would do in a similar situation. They protected their assets and kept their options open.
In fantasy and reality, having an extra player under team control can be huge—whether it's as an injury replacement or a chip to use in a trade. Hiura is clearly one of Milwaukee's 25 best players. He'll be back up at some point, perhaps fairly soon if Shaw doesn't bounce back. Keep that in mind when determining the value of prospects on contending teams, such as this week's hot waiver wire pickup, Yordan Alvarez of the Houston Astros.
Alvarez hit .343 with 23 homers and 71 RBI in 56 games at Class AAA. In his debut with the Astros on June 9, he hit his first major league homer. What's not to like? Despite his obvious talent, the Astros will soon get several of their regulars back from the injured list. And Alvarez could get a ticket back to the minors. Next time, they might choose to promote another top prospect, Kyle Tucker.
Advanced analytics has done a great job of helping us see how players might perform when they have the opportunity. What we haven't been able to do as successfully is predict how teams will distribute playing time.
For more information about the terms used in this article, see our Glossary Primer.
Shopping Cart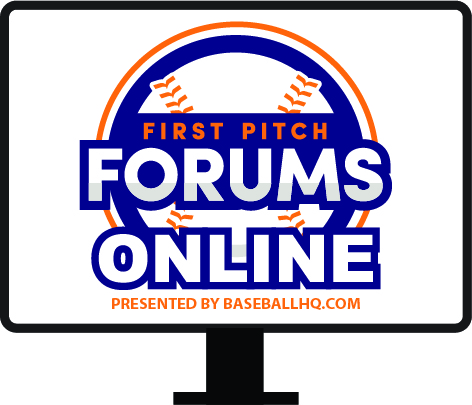 Our virtual First Pitch Forum returns!
Three online-only events: March 5, 11, 17
Join us live, or watch when you want
Just $19!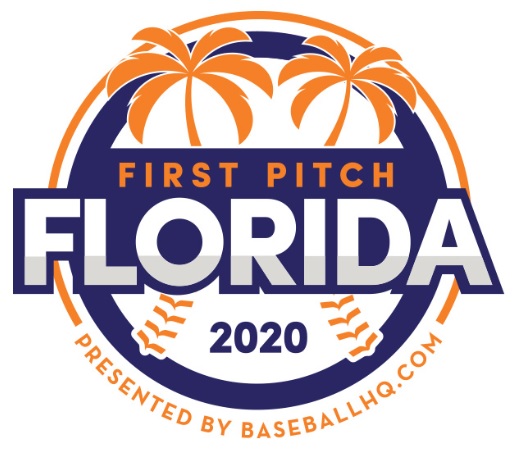 Inaugural Event!
February 28-March 1, 2020
St. Petersburg, FL
A few seats still left!