ROTISSERIE: An Astros primer for AL-only leagues
By Robert Berger
January 3rd, 2013 12:03am
As the Astros move to the AL West, fantasy owners in AL-only leagues will want to familiarize themselves with the Houston roster. Despite back-to-back 100-plus loss seasons, and the trading of veterans such as Chris Johnson, Carlos Lee, Wandy Rodriguez, Brett Myers, Wilton Lopez, Michael Bourn, Hunter Pence and J.A. Happ during the past two years, there are players of fanalytic interest on the current roster.
Top Targets
Jose Altuve (2B), just 23 years old and only 5' 5" tall, has exceeded all expectations in his first year and a half in the majors. In 2012 he took over the leadoff spot midway through the season, and though he could improve his on base skills (.336 OBP in 2012), he is certainly young enough for it to happen. His contact rate has improved during his time in the majors and approached the elite level of 90% during the second half of 2012. Speed is his biggest asset; he had 37 SBs in 2012 highlighted by an improving SB success rate. Altuve may be the best target on the Astros roster for a long-term contract for AL-only fantasy owners.
Jed Lowrie (SS) is 29 years old and has shown the potential for a power breakout if only he could stay healthy. In all five seasons that he has appeared in the majors, his expected power index has been well above league average. His ability to stay on the field is clearly a risk, but if he can accumulate 500 ABs, 30+ HRs are not out of the question.
Justin Maxwell (OF), also 29, has intriguing power/speed skills but is limited by an inability to hit right handers and a low contact rate (64% in 2012). His upside is 20/20 HR/SB , but with a low BA (.240).
Two pitchers, Lucas Harrell (RHP) and Bud Norris (RHP), are worth consideration. Harrell's second half in 2012 with an ERA of 3.19, a Dom of 7.9 and a Ctl of 2.0 point to his potential. Norris has long had strong skills, Dom of over 8.5 and Ctl over 2.1 along with xERAs under 4.10 the past three years. His success has been limited by the Astros' poor play. Norris has the potential to be a solid #2 fantasy starter.
Other Position Players
Brett Wallace (1B) is the projected Opening Day 1B, but he has not yet duplicated his minor league success at the major league level. A .307 career minor league hitter, he's only managed a .250 major league average in almost 800 ABs in parts of three seasons. He's also only shown league-average power as a corner infielder. Although still only 26, his time is running out because of Jonathan Singleton (1B/OF), the Astros' top prospect, waiting in the wings. Singleton has hit at every minor league level, played in the 2012 Futures Game, and was a Double-A All-Star at the age of 20. While hasn't played above Double-A yet, it wouldn't be surprising to see him called up if Wallace struggles again. Singleton should definitely be a target for those in keeper leagues.
The Astros signed 35-year-old Carlos Pena (1B) to fill the DH role and AL-only owners know what you get with Pena--some HRs and on base skills, but depressingly low BA. His power has been eroding for several years, and the Baseball Forecaster projects this trend to continue with only 15 HRs and a BA barely above .200 in 2013.
Matt Dominguez (3B) is projected to play 3B, but he has never hit above .240 in the majors. His skill is his glove. Jason Castro (C) is projected to be the front-line catcher. He missed all of 2011 with a knee injury. Upon his return in 2012 he showed some promise with league average power. He is worth rostering in AL-only leagues requiring two catchers.
As the calendar turned to 2013, the Astros were still trying to add to their outfield depth. After Maxwell the majority of ABs are expected to go to two mediocre Martinezes— J.D. and Fernando. Neither of these players should attract much interest. Backup Brandon Barnes (OF) is best left for someone else.
Other Pitchers
The projected rotation is Harrell, Norris, Philip Humber (RHP), Jordan Lyles (RHP), and Alex White (RHP). Don't let last year's perfect game tempt you to pick up Humber—his terrible 2012 ERA and WHIP of 6.44/1.54 include the perfect game. Lyles and White are both young talents, but have yet to prove themselves worthy of a fantasy roster spot.
Jose Veras (RHP) was recently signed and is expected to enter spring training as the front-runner to close, but if we maintain the BaseballHQ.com discipline of drafting for skills and not roles, he offers limited appeal. His strongest skill is his Dom which has averaged around 10.0 the past three years. His weakness is Ctl which has not moved from the vicinity of 5.0 during the same time. This contributed to 4.00-ish xERAs. Putting runners on at this rate is not usually a recipe for long-term closing success, and as 32-year-old journeyman there's little expectation for significant skill improvement. Also, a recent BHQ Research article showed that when pitchers move from the NL to the AL (Veras was in the NL the past three years) their ERA tends to increase and their Dom tends to decrease.
Prospects
Two prospects that could have impact in 2013 are the previously mentioned Singleton and Jarred Cosart (RHP). Like Singleton, Cosart came from the Phillies in the Hunter Pence deal and is considered the Astros' best pitching prospect. He has a high 90s fastball and two other decent pitches. He was called up to AAA for the last six weeks of the season and had some success. Cosart could arrive in Houston before the end of 2013. Longer range prospects for those in Dynasty leagues include toolsy outfielder George Springer (OF), Delino DeShields (2B) who stole 101 bases in the low minors during 2012, and last year's overall #1 pick, Carlos Correa (SS).
Conclusion
While the Astros are still in rebuilding mode, they have several players who should be considered for fantasy rosters. For 2013, Altuve, Lowrie, Maxwell, Castro, Harrell and Norris could all prove useful in AL-only leagues. For those in keeper leagues, Altuve and Singleton should be on the shopping list.
For more information about the terms used in this article, see our Glossary Primer.
Free Weekly eNewsletter
The industry's #1 analytical weekly e-mail newsletter is ABSOLUTELY FREE!
More Information
Shopping Cart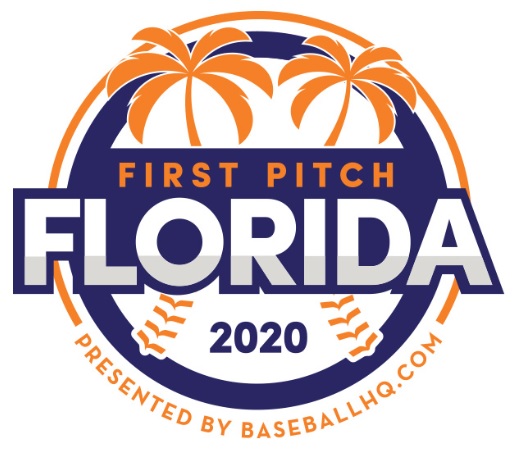 Inaugural Event!
February 28-March 1, 2020
St. Petersburg, FL
Early-bird registration now open!