ROTISSERIE: AL-LABR: May(berry) the Force be with you
By Dave Adler

@Daveadler01
March 7th, 2013 12:01am
"May(berry) the Force be with you" – ObiRon Kenobi to Jedi trainee Dave "Opie" Skywalker.
The Challenge
When I asked publisher Ron Shandler if there was anything he wanted me to try with the AL-LABR draft, he challenged me to take a leap of faith. OK, his advice wasn't quite the above quote (and I apologize for the massively mixed metaphor). What he asked me to do was ignore the projected stats and focus solely on the Mayberry Method. Further, don't check the projected standings or team progress in Rotolab during the auction, he advised.
In the summary of his FSTA team, Ron noted that he used nothing but Mayberry scores to rank his players; the result was a strong team. While he participated in a draft, I'd need a little more information for the LABR auction—namely, projected player values. So, the question was, could I trust my nascent Jedi instincts and use only Mayberry scores and projected dollar values?
Mayberry and auctions
As a refresher, Mayberry breaks down projected player valuations into a seven-digit code. The first four numbers describe a player's skills on a scale of 1-5 (Power, Speed, BA, and PAs for batters; ERA, K/9, saves, and IP for pitchers). Each four-digit code can be combined into a single Mayberry score (MM) which runs from 0-100. The final three digits refer to the players' reliability score (health, playing time/experience, consistency).
Drafting with MM scores and projected auction values is pretty straightforward using Rotolab. On the draft page, it's easy to toggle between Mayberry scores and dollar values. Avoiding the "progress" chart that shows if you're attaining your category goal, as well as checking the "totals" page showing the projected league standings, though, required the discipline of a Jedi knight.
The setup
Mayberry, of course, is a player evaluation system, not an auction/draft strategy. I had several thoughts in mind going in:
The top goal—compile as high a MM score as possible.
While I wasn't going to draft a Portfolio 3 team (combining it with MM scores could be limiting), I planned to keep an eye on the reliability scores and avoid the riskiest players.
As usual, I wanted to spend $200 for hitting and $60 for pitching.
For hitting, I'd take a stars/scrubs approach, loading up on four or five $20-30 hitters who hit for BA and contribute power or speed (preferably both).
For pitching, I'd spread the wealth. Instead of drafting one ace and filling in the rest of my staff with lower-priced starters, I decided to focus on starters projected to earn around $10. While I'd miss out on having a Justin Verlander or David Price at the top of my staff, I'd also avoid taking a chance on $1-3 starters who could potentially kill my ERA before I could dump them (Luke Hochevar, I'm looking at you).
LABR reserve rules are a bit different—the only players who can be reserved are those that were originally taken in the reserve round. I prefer to take pitchers in the reserves round, since that allows me to play matchups or "hide" guys who are struggling.
The team
Here's how it looks:

Pos      Name           Team    Sal    Mayberry
===  ===============    ====    ===   ============
C    Jaso, John          OAK     12   2235 60  BDF
C    Iannetta, Chris     ANA      7   3015 45  CDB
1B   Encarnacion, Edw    TOR     29   4145 70  CBC
3B   Beltre, Adrian      TEX     30   4155 75  CAB
CO   Lind, Adam          TOR     10   3225 60  BBB
2B   Izturis, Macier     TOR     12   1325 55  CDB
SS   Reyes, Jose         TOR     29   2545 80  CAF
MI   Nunez, Eduardo      NYY      2   1523 33  ADB
OF   Cabrera, Melky      TOR     20   3455 85  AAD
OF   Crisp, Coco         OAK     14   2535 75  FCC
OF   Murphy, David       TEX     14   3335 70  ABD
OF   Bourjos, Peter      LAA      9   2505 60  ACC
OF   Joyce, Matt         TAM      8   4215 60  CCC 
UT   Thome, Jim           FA      1   4001  5  FDF

SP   Davis, Wade          KC      7   3405 75  AAB
SP   Myers, Brett        CLE      6   3205 65  BAA
SP   Dempster, Ryan      BOS      8   3405 75  BAA
SP   Milone, Tom         OAK     10   3305 70  ABB
SP   Norris, Bud         HOU      4   3405 75  BAA
SP   Lohse, Kyle          FA      2   2105 50  CAC
RP   Reed, Addison       CHW     17   4530 48  ADF
RP   Madson, Ryan        LAA      7   4430 45  FCA
RP   Phelps, David       NYY      2   2301  8  ADF

RES  Carrasco, Carlos    CLE      0   3201  9  FCA
RES  Haap, J.A.          TOR      0   2401  9  CCB
RES  Richards, Garrett   LAA      0   1103 18  ADB
RES  Walker, Taijuan     SEA      0   1301  6  AFF
RES  Singleton, Johnthn  HOU      0   4101  6  AFF
RES  Harden, Rich        MIN      0   3501 12  FCF
Mayberry score breakdown:

Batting   PX  RSpd  xBA  PA    MM
=======   ==  ====  ===  ==   ===
Actual    38    38   35  64   833
Target    37    23   32  54   600

Pitching  xERA   K  Sv  IP    MM
========  ====  ==  ==  ==   ===
Actual      27  30   6  31   511 
Target      17  27   5  25   320
A closer look
Did I meet my Mayberry goals? Yes; all benchmarks were met. In particular, this team should have excellent speed and ERA. But the main contributor to success here is playing time—12 of my 14 hitters are projected to have over 450 plate appearances; all six of my starters are projected for more than 180 IP. Plus, five of my six reserves are starters. Playing time is a critical component of the MM scores, since it is not only a component but a multiplier as well.
How's that reliability? Pitching, it's very good—my first five starters all qualify for Tier 1 with no reliability score lower than B. Relievers are not as reliable.
On offense, I've taken on more risk than would be acceptable under Portfolio 3. While my core players (Encarnacion, Beltre, Reyes, Melky Cabrera) all have playing time/experience grades of A or B, there are some health questions (A-C grades) and a lack of consistency (B-F). In fact, this offense seems to "embrace volatility" like my Xtreme Regression Drafting team from last year.
How about the reserves? Very happy with this lot. Five starters with high skills, but a lot of injury or inexperience risk. I can park them on the bench and wait to see if they have any value.
Have I peeked at the projected standings yet? The point of Mayberry is to downplay imprecise projections and focus on the skills—which worked well.
But, of course I still looked at the standings after the draft. Human nature sometimes overrules common sense.
There's such a small range in some categories (for instance, the WHIP category ranges from 1.25 for 1st to 1.33 for 12th) that it's a silly exercise. But if these imprecise projections have some accuracy, the team should do well in BA and SBs, and put up decent power numbers as well. Wins are middle-of-the-pack, behind the teams that spent money on the stud pitchers.
What's next? I'm pleased with the team I put together, but I know that it means nothing until they start playing the games. Now, it's time to play out the season to see if I can take home a title.
For more information about the terms used in this article, see our Glossary Primer.
Free Weekly eNewsletter
The industry's #1 analytical weekly e-mail newsletter is ABSOLUTELY FREE!
More Information
Shopping Cart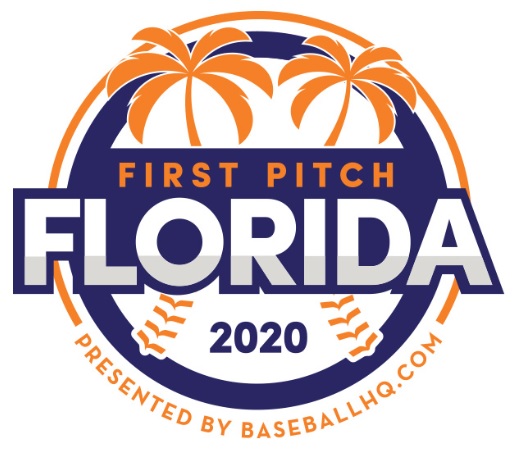 Inaugural Event!
February 28-March 1, 2020
St. Petersburg, FL
Early-bird registration now open!