RESEARCH: Rosterable middle reliever thresholds
By Jeffrey Zimmerman
February 7th, 2019 12:04am
Middle relievers have historically provided end-of-the-season value by accumulating some counting stats (Wins, Saves, and Strikeouts) while providing elite rate stats (WHIP and ERA). Owners balk at rostering them for several possible reasons. First, owners have always picked sexy starters and can't change. Other times, it may be tough to take on fewer counting stats. No matter the reason, middle relievers don't get much love.
The deal is that it's tough to pick out the next "great" middle reliever. They are easy to spot after the fact—like Andrew Miller or Josh Hader. Coming into a season, the task is more difficult but their ownership climbs during the season. Owners are so focused on Saves and rostering that next big starter, they ignore middle relievers. This strategy may be worthwhile as the non-closers are cheap but with so many of them where does a fantasy owner start? I'm going to work backwards to find the traits a useful fantasy middle reliever possesses and then highlight those projected for such stats.
To start with, I took the top-135 roto pitchers (15 teams x 9 pitchers) from last season's final rankings. To get the values, I used the Standing Gain Points formulas found in The Process. From this list, I removed all the pitchers who started in more than half of their appearances. Additionally, I removed any pitcher who was a closer to start the season, since they would be rostered for Saves.
I ended up with 26 pitchers and removed Ryan Yarbrough since he was an opener. Here is the list:
Some of those pitchers ended up with 10+ saves (Jeffress, Yates, LeClerc, Strop, and Dominguez) but they weren't inline for saves at the season's start. This group did generate some value from Wins and Saves; each pitcher averaged 17.3 Wins+Saves. These totals are tough to guess. The key is to focus on pitcher talent.
I decided to go one step further and lop off everyone ranked 106th or worse. These would be the last two spots for a team and these spots are often used for streaming starters. The goal is to find the non-closers who can always be used.
From these pitchers, I found their average ERA, WHIP, and K/9 along with the standard deviation of each. I created three benchmarks which were the average values adjusted one standard deviation to the worse.

Stat  Average  StndD  Baseline
====  =======  =====  ========
ERA     2.63    0.76    3.39
WHIP    1.03    0.14    1.17
K/9     11.6     2.4     9.2
I went through all the pitchers projected for fewer than 10 Saves in 2019 and pulled out those projected to perform better than the three baselines.
It's a short, but useful, list. Fantasy owners can always expand it be loosening the criteria. For a reference, here are the projected closers (>= 10 projected Saves) who meet the criteria.
The cream rises to the top. Many of these weren't closers to begin last season but they are now.
Of all the non-closers, only Betances is projected to be under all three average values. Also, he's the only one likely to be drafted in a standard 15-team league. Most of these pitchers will be free on the waiver wire.
The deep-league drafters have definitely noticed the pitchers who have the best chance for Saves. Famila is 2nd in line with the Mets. Pressly is next-in-line with the Astros. Same with Rogers and the Twins. Hernandez could be the setup man in Cincinnati.
Pressly, Famila, and Rogers are great options to use in the middle reliever role providing Strikeouts, WHIP, and ERA. They can also be in line for future saves if the main closer struggles or gets injured. The others could be useful depending on how various bullpens work out.
To find middle reliever talent, owners are going to want to concentrate on the three rate values and just hope the Wins and Saves eventually follow the talent. A few arms already stick out as potential buys based on projections and role.
For more information about the terms used in this article, see our Glossary Primer.
Shopping Cart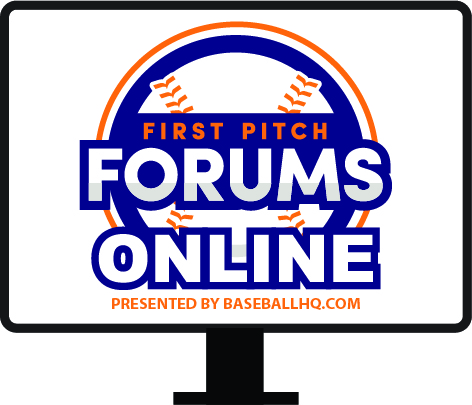 Our virtual First Pitch Forum returns!
Three online-only events: March 5, 11, 17
Join us live, or watch when you want
Just $19!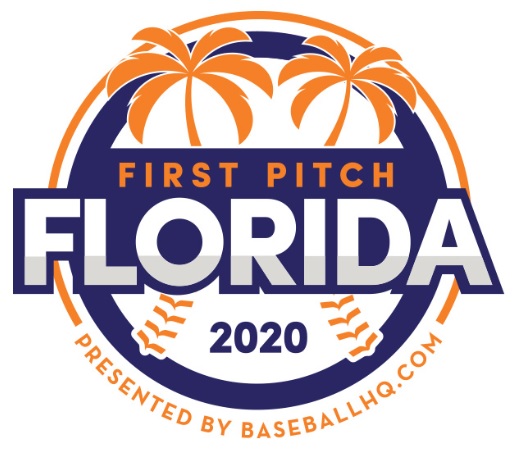 Inaugural Event!
February 28-March 1, 2020
St. Petersburg, FL
A few seats still left!