RESEARCH: Post-Tommy John survival rates
By Patrick Davitt

@Patrickdavitt
July 9th, 2014 11:04pm
It has become pretty common to think that ulnar ligament replacement (Tommy John) surgery is so routine that pitchers who have the procedure are pretty much guaranteed a return to MLB.
But is it so? And what about pitchers having a second TJS?
In a recent thread on the BaseballHQ.com forums, someone claimed that pitchers "don't really come back from two (TJS) if I remember correctly."
Perhaps unconvinced by that poster's memory, another asked, "Is there any research to this effect?"
An excellent question, of the sort that pop uo all the time on the Forums. Since a determined Web search couldn't find much on the topic of how regularly TJS pitchers get back to MLB, we decided to take matters into our own hands and find out about return rates for TJS pitchers.
We found that what the first Forums poster remembered was pretty much right: It has been rare for pitchers to return to MLB from TJS and even more rare to return to MLB after a second TJS.
Method
We started by using the list of TJS pitchers that has been compiled primarily by Jon Roegele, a baseball researcher and writer at The Hardball Times and Beyond the Box Score.
We then used our own databases of players from 1996 through 2014, and looked up their IP counts in each of the succeeding years to see if they returned and when.
We looked at TJS pitchers with procedure dates from 1996 (see the Conclusion for a comment about dates in the database) to 2012, giving all pitchers a chance to get into the second season after the operation to get back to the big leagues.
Only pitchers with at least 30 IP in a post-TJS season qualified as "returned."
We used the database to ask a few questions:
How many MLB pitchers who have had TJS got back to MLB?
When did they return?
How many years did they pitch after their return?
Then we repeated these questions for pitchers after their second TJS.
Results 1: Rates and Dates
We found 562 pitchers in the database with surgery dates from 1996-2012. These included 231 who were on MLB rosters at the time of their surgeries, and 331 who were not on MLB rosters.
First let's see how many returned and when. In this table, "Year" means the year the pitcher returned to action. "Year 0" means the year of the procedure itself, and "DNR" means "Did Not Return":

Yr     #     %
==============
DNR  366   65%
0     41    7%
1     16    3%
2     46    8%
3     29    5%
4     25    4%
5     20    4%
6+    19    4%

Clearly the odds are against a return to the big-league level for pitchers undergoing TJS. Two-thirds did not manage to do so, and a further 17% needed three or more years to get back to the top. (Our databases did not include pitchers amassing IP in the minors.)
But because the first data set included so many minor-league pitchers, whom we have to assume would have faced a tough road to the bigs even without TJS, we repeated the process for only those 231 pitchers who were listed as in the majors at the time of their TJS procedures:

Yr     #     %
===============
DNR  135   58%
0      5    2%
1     15    6%
2     47   20%
3     18    8%
4      7    3%
5      2    1%
6+     2    0%

The results show a higher return rate for established pitchers. And it should help fantasy owners to know that the time to target a returnee is two years after the procedure, although that can clearly depend on when in the year the procedure was done—a TJS performed, say, in February of Year 0 is very likely to see the pitcher back (if it all) in Year 1 because he has more than a year of recovery. A pitcher taking the TJS in September is almost surely going to be a Year-2 guy.
Results 2: Longevity of Returnees
In addition to knowing when the TJS pitchers returned, we wanted to know how many further seasons TJS returnees stayed in MLB.
In this table, we again looked only at pitchers from MLB. The first percentage column (%All) is the percentage of all pitchers, including those who did not pitch again, and the next percentage column (%Play) is the percentage of pitchers who did pitch after TJS:

Yrs   #   %All  %Play
=====================
 0   122   53%   --
 1    46   20%   42%
 2    14    6%   13%
 3    14    6%   13%
 4     9    4%    8%
 5    11    5%   10%
 6+   15    6%   13%

It's sobering to see how few pitchers of those who pitch at all last only a single season after TJS, and that even fewer pitch beyond even that meager threshold. Again, betting on long-term accomplishment appears to a very iffy proposition.
Results 3-4: Two-time TJS Pitchers
The database had 24 MLB-level pitchers who had a second TJS. It is a small sample but we nonetheless examined it in the same way as we did the larger group, which includes all the second-timers' first and second times.
So first, let's revisit how many of the two-timers returned and when, looking only at pitchers who were in MLB for both TJS occurrences:

Yr     #     %
===============
DNR   21   88%
0      0    0%
1      0    0%
2      1    4%
3      2    8%
4      0    0%
5      0    0%
6+     0    0%

(Again, in this table, "Year" means the year the pitcher returned to action. "Year 0" means the year of the procedure itself, and "DNR" means "Did Not Return")
Only three of the 24 two-time TJS pitchers (12%) returned to the game at the big-league level. And of the three who did:
Mike Lincoln of STL, (second TJS in 2005), threw 70 innings in 2008 and never pitched in the big leagues after that
Doug Brocail (2002) came back with 73 IP in 2005, didn't pitch in 2006, then had 144 IP in 2007-08 combined, then fell out of MLB
And Chris Capuano (2008) came back relatively quickly in 2010, with 66 IP, then rang up 186 in 2011, 198 in 2012, fell back to 105 last year and was at 31 IP this year when he was released.
Conclusion
A few caveats apply to this study.
The database is a kind of open-source document that adds and subtracts names and dates from the user community. The fans who organize, maintain and contribute to it deserve our thanks and commendation.
That said, it is clear that the data are far from complete, and not as accurate as we would like. In particular, many entries are dated on January 1 of a given year, which is hard to believe; surely most surgeons capable of TJS take New Year's Day off from work (and surely most pitchers undergoing the procedure wouldn't be that crazy about having it done by a guy coming in off of New Year's Eve).
Some cursory followup research on the players listed as 1/1 showed the year was off as well.
As well, going back to 1996 offers its own issues. The procedure itself has improved since then, and the recovery protocols are likewise better understood than before and probably more diligently followed by hurlers hoping for one extra big-league paycheck.
So as a predictive measure, raw return rates might undersell the ability of more recent TJS pitchers (Matt Harvey, Jose Fernandez, et al) to get back to the majors and succeed.
(We checked this by looking only at the 29 MLB pitchers in the database with TJS in 2010 and 2011, and indeed the return rate was 48%, with almost all the pitchers returning in Year 2 or Year 3. Again we surmise that the time of year affected the results, given the commonly held estimate of 12-18 months for return.)
We did not attempt to determine whether the pitchers who did return were able to perform at the same level at which they had pitched before the surgery. We thought that pitcher performance varies anyway, and we could not reliably say the surgery was the cause of any change for good or ill.
Further research could dig more into such issues as the pitchers' ages and experience levels at the time of surgery, MLB organization, high-school versus college backgrounds, handedness, pitch-type selection, and so on.
For all that, though, and in the meantime, the research seems to be clear that betting on any pitcher to return to MLB after a TJS should be the kind of move entered into with a relatively low expectation of success.
For more information about the terms used in this article, see our Glossary Primer.
Shopping Cart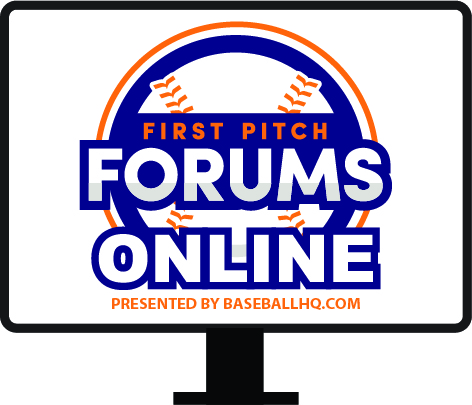 Our virtual First Pitch Forum returns!
Three online-only events: March 5, 11, 17
Join us live, or watch when you want
Just $19!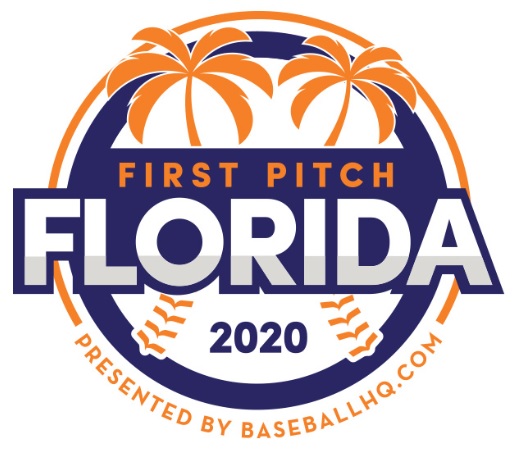 Inaugural Event!
February 28-March 1, 2020
St. Petersburg, FL
A few seats still left!