RESEARCH: Future batter value based on Year-1 value
By Patrick Davitt

@Patrickdavitt
January 29th, 2015 12:05am
In May of 2008, the Oakland A's called up a young outfielder named Carlos Gonzalez. He got into 85 games and amassed a little over 300 AB, with 4 HR, 26 RBI, 4 SB and a .242 BA. As a fantasy batter, he was worth around -$4.
Fast-forward two seasons, and Gonzalez was a star. He'd been traded to Colorado, acquired a snazzy nickname ("CarGo" ) and rung up a gaudy 34-117-26-.336 BA campaign. He was an MVP candidate (third in the voting), and his $42 fantasy value led all hitters that year.
The Gonzalez story and other like it get many fantasy owners drooling about finding the next CarGo or Jean Segura—a first-year fantasy bust who comes roaring back to post big fantasy numbers and win leagues.
The trouble is that it just doesn't happen often enough to be reliable.
In this edition BaseballHQ Research & Analysis, we look at how batters' first years presage what they will do in subsequent years.
As a general rule, we found Year-1 results are reliable predictors of subsequent-year performance for some Year-1 performance, but not all. And it turns out there might be value to scavenge from some of the lowest-value Year-1 batters.
Method
The study looked at all MLB batters whose first years with AB>100 happened from 2007 to 2013. We found 341 batters who qualified for the study. We designated each batter's first season with >100AB as that batter's "Year 1."
We then looked up the batter's rotisserie value (R$) from the BaseballHQ.com data tables (note these values are slightly different from the dollar value shown in the BHQ BatterLink profiles).
Having identified each qualified batter and his Year-1 value, we asked how likely batters at various Year-1 value levels are in subsequent seasons:
To play again
To have positive values
To beat their own Year-1 levels
To earn R$25 or more
We aggregated the results into these Year-1 value tiers:
Yr 1 R$       n    %
====================
>=$21         5   1%
$16 to $20   13   4%
$11 to $15   32   9%
$6 to $10    57  17%
$1 to $5     76  22%
$0 to -$5    56  16%
-$6 to -$10  57  17%
<=-$11       45  13%
A subsequent season under 100 AB is classed as "Did Not Play" (DNP).
Results 1: Overall
The first general result was not surprising: As we saw in the table just above, not many first-year batters arrive with much a fantasy bang. Overall, 183 batters (54%) had at least positive value (>=R$1), but only five (1%) started at R$21 or higher, and only 13 more (4%) were from R$16-R$20.
Meanwhile, 46% were value losers of $0 or worse, with 45 (13%) checking in at or below –R$11.
As well, and again as we'd expect, the worse the Year-1 value, the less likely the batter was to play in Year 2 or all subsequent seasons, and the likelier to not play at all:

                Played
Yr1 R$        Yr2   All
=======================
>=$21        100%  100%
$16 to $20    92%   79%
$11 to $15    94%   88%
$6 to $10     96%   85%
$1 to $5      80%   63%
$0 to -$5     75%   62%
-$6 to -$10   77%   65%
<=-$11        62%   58%
Note that the "All" column reflects different numbers of seasons for different batters, depending on when their Year-1 season occurred. That said, the data do show that the decline in Year-2 playing time continued into subsequent years, and flowed the general pattern of Year-2.
Results 2: Year-2 Value
Our first check was the CarGo question: Of the 158 batters with negative Year-1 value, how many had positive value in Year 2?

            Yr2 Value  |     Yr2 R$

Yr1 R$      >R$0 <=R$0 | Ave   Max   Min
=======================+================
>=$21       100%    0% | $14   $23   $ 3
$16 to $20   77%   15% | $10   $23  -$ 7
$11 to $15   66%   28% | $ 8   $28  -$12
$6 to $10    56%   40% | $ 4   $31  -$13
$1 to $5     39%   41% | $ 1   $19  -$16
$0 to -$5    38%   38% | $ 0   $26  -$15
-$6 to -$10  56%   21% | $ 7   $31  -$13
<=-$11       40%   22% | $ 5   $38  -$ 6
It turned out that about 45% of such batters climbed out of the hole and posted positive value in Year 2 after those inauspicious starts.
Curiously, though, once we get below the $11 to $15 tier, the largest percentage of positive value in Year 2 was not in the borderline batter close to break-even. Instead it was the batters in the value tier below the borderliners, in the –R$6 to –R$10 tier. At first glance, these outcomes seem counterintuitive: Why would lower value batters in the –R$6 to –R$10 tier have higher average performance and roughly the same DNP levels as the borderliners in the next two tiers above? And why would they ring up far more positive-value seasons—as many as the R$6 to R$10 tier?
One possible answer is that a batter who gets Year-2 playing time after logging a -R$6 to –R$10 season in Year 1 must have the faith of his organization. We can see borderliners catching on in Year 2 and later because they are useful on the margins, as defensive replacements, utility batters, clubhouse rah-rah guys and so on, and thus their teams are willing to ignore replacement-level results (or worse). Indeed, that explanation is supported by the paltry average R$ values in those borderline tiers.
This is even more true of the even worse Year-1 batters in the lowest tier, and might explain why their Year-2 positives are the equal of the borderliners above.
Interestingly, the batters in the +R$6 to +R$10 tier have only the same percentage of positive Year-2 seasons as those in the –R$6 to –R$10 tier. Again, a possible explanation is that clubs are much less patient with a Year-1 disaster who is delivering a Year-2 flop, and conversely more patient with a batter who was more productive in the previous season. In the seminal baseball book Ball Four, Jim Bouton quotes a batter saying he only needed to have one good year to be assured of a roster spot for the next three.
One note of interest here: The $16 to $20 tier was dragged down by a few fairly spectacular flameouts:
Chris Coghlan was NL RoY in 2009, going 9-47-8-.321 and earning $20 in R$ value. In 2010, he badly hurt a knee while smacking teammate Wes Helms with a celebratory pie in the face, and after recovering found it hard to get back into the lineup. He had a $13 season in 385 AB in 2014.
Jemile Weeks was an $18 batter in 2011, swiping 22 bags and batting .301. The next year his H% collapsed from the previous year's .350 and took Weeks' BA and SBO with it. Since then, he has been toiling in the minors for three different organizations.
Jerry Owens was a $16 batter in 2007, stealing 32 bases. As useful as he was to fantasy owners, but not so much In actual baseball—he had no power (.312 Slg) and just so-so on-base skills. He was sent to the minors in 2008 and had a few scatted big-league at-bats after that.
Results 3: All Subsequent Seasons
Finally, we wondered about how longer-term performance would reflect Year-1 value. We found that every batter in the study returned positive value (>=R$1) at least once in any subsequent seasons he played, irrespective of his Year-1 value. Of course that stands to reason, since clubs would cull batters who didn't offer at least the possibility of positive value.
But it's a different story when we look at batters' ability to deliver value in all the seasons after Year 1 in which they played (again keeping in mind that the number of seasons available varied with the batters' individual Year-1):

                                          $R$ Val
Yr 1 R$     All+  >Yr1%  >R$25%    Avg   Max   Min
==================================================
>=$21       100%    52%     48%    $26   $54   $ 3
$16-$20      85%    22%     11%    $13   $35  -$ 7
$11-$15      50%    41%     13%    $10   $38  -$17
$6-$10       46%    41%      6%    $ 7   $55  -$18
$1-$5        46%    55%      8%    $ 6   $48  -$17
$0 to -$5    55%    67%      4%    $ 4   $36  -$17
-$6 to -$10  51%    92%      6%    $ 6   $31  -$15
<=-$11       42%    93%      5%    $ 4   $42  -$20
--------------------------------------------------
TOTAL        50%    62%      9%    $ 7
"All+" means the percentage of batters
who had positive value in all subsequent seasons played;
">Yr1%" means the percentage of all subsequent seasons
in which the batter exceeded Yr-1 R$value
This table shows batters with Yr-1 value of R$16 or more are excellent bets to at least provide positive value (not necessarily profitably) in subsequent seasons. The huge percentages of batters in the bottom tiers who outdo their Year-1 performance is explained mostly by the "nowhere to go but up" theory, amplified by the unwillingness of teams to keep playing batters who can't hit.
The average per-season value shows a decline through the top three value tiers but a curious leveling-out after that, suggesting that from R$10 down, an owner is equally unlikely to catch the big score—and the maximums and minimums support that view.
Conclusions
The main conclusion from the study is that a batter's value in his first full season is only loosely tied to subsequent seasons, especially the season immediately after. The highest likelihood of getting value in Year 2 and afterwards comes from the highest-value Year-1 batters, to be sure, especially seasons over R$25. But even a R$21 batter is only a 50-50 bet to do better in Year 2.
As for finding the next CarGo (–R$11 in Year 1 to $42 in Year 3), Jean Segura (-R$11 to R$38 in Year 2) or Starling Marte (-R$8 to R$31 in Year 2)? It happens, but not many fantasy owners saw them coming. These occurrences look a lot like "Black Swan" events that come out of left field (or shortstop) with essentially no advance warning. It is much likelier that a –R$11 batter will follow up with a DNP than with a monster year.
On the whole, you'd rather have a batter who had significant playing time in Y1 but hit terribly over a batter who had minimal playing time in Y1 but was just passable. Batters in the –R$6 to –R$10 tier were much more likely to play again and to return positive value than batters in tiers well above them. As noted, this could be because their teams see something in those batters that is not immediately apparent from their Year-1 performance.
In sum, the best advice we can give is, as always, to rely more on skills profiles than first-year values. Also, consider the batter's position on the roster and the alternatives his club has to playing him. Remember that a top Year-1 value usually means a batter who will not be a complete flop, but is also not likely to match his Year-1 performance. In other words, be at least a little circumspect when thinking about Jose Abreu and Danny Santana.
Otherwise, if you are spelunking around in the grotto of awful first-year batters, be wary of borderline batter values and look a little harder at –R$6 to –R$10 batters whose organizations show faith in them the next season.
For more information about the terms used in this article, see our Glossary Primer.
Shopping Cart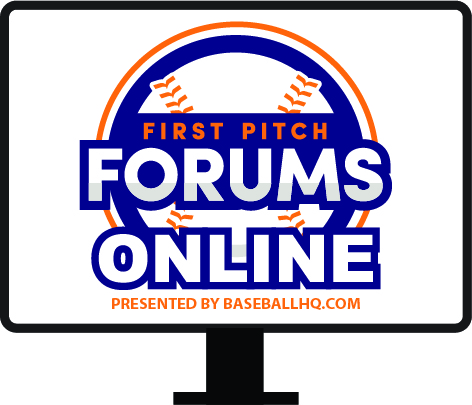 Our virtual First Pitch Forum returns!
Three online-only events: March 5, 11, 17
Join us live, or watch when you want
Just $19!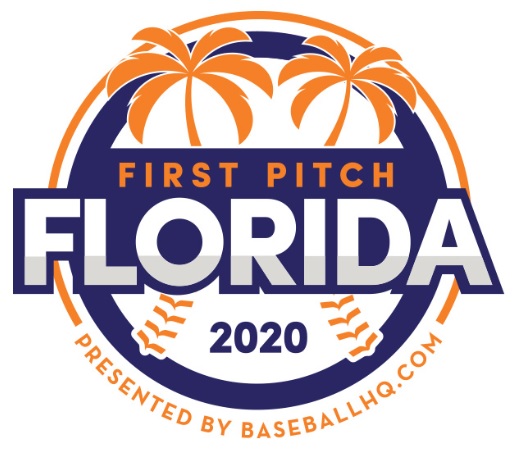 Inaugural Event!
February 28-March 1, 2020
St. Petersburg, FL
A few seats still left!