PT TOMORROW: NL Central—Wong ready to fulfill potential in STL
By Dan Marcus
April 16th, 2019 1:06am
Much of the preseason focus for the Cardinals revolved around baserunning and defense—in their own words, getting back to "The Cardinal Way." The team has increased the rate at which they shift from 4.4% last season to 12.6% this season, however the more relevant change has been the team's aggressiveness on the basepaths.
While still not among the top teams in the league, the Cardinals have attempted 0.79 stolen bases per game through Saturday's action, good enough for 10th in the league. Kolten Wong (2B, STL) has been the most notable beneficiary. After stealing no more than eight bases in any of the past three seasons, Wong has accrued four in his first 15 games. He's been getting the opportunity, nearly doubling his career SBO of 15% in the early going. While his 169 PX isn't likely to maintain all season, Wong may finally deliver the stolen bases long-expected of him and provide a softer landing as his power production dissipates.
More surprisingly, both Marcell Ozuna (OF, STL) and Paul DeJong (OF, STL) have also been active on the basepaths. Both maintained an SBO of no more than two percent in each of the last three seasons, yet Ozuna already has two stolen bases on the strength of a 25% SBO. DeJong's 123 Spd score is indicative of the possibility of him accruing more stolen bases—he just awaits opportunity that has the potential to appear based on early-season trends.
A final player to keep an eye on as the season wears on is Harrison Bader (OF, STL), who has shown a surprising jump in walk rate to begin the season. While that can be attributed at least in part to him batting directly ahead of the pitcher, he showed the potential to steal bases efficiently in his rookie campaign and could be a major source of steals if he can find a way to move up in the Cardinals' order.
Josh Hader (LHP, MIL) has served as the team's primary closer through the first three weeks of the season, even if he still isn't being used in traditional one-inning stints. While Corey Knebel (RHP, MIL) is out of the picture for the foreseeable future, Jeremy Jeffress (RHP, MIL) is in line to return to the team this week. That could change the allocation of save opportunities, though the increased depth of the team's bullpen might allow Hader to continue to rack them up.
The Brewers have been predictably unpredictable in their method to bridge the gap between their starting pitcher and Hader. However, a few hurlers have emerged to prove themselves capable of filling the roles Hader served last season, albeit in less-dominant fashion. Junior Guerra (RHP, MIL) has earned the trust (1.32 LI) of manager Craig Counsell early on, and has also recorded more than three outs in three of his seven appearances. Though he has lacked the Dom (4.5 Dom through 10 innings this season, 8.1 in 347 career innings) of a traditional high-leverage reliever, he should be adequate in filling Hader's role of turning in longer stints out of the bullpen. Meanwhile, Alex Claudio (LHP, MIL) has been a lefty-specialist throughout his career, making him a natural to fit to face tough lefties in later innings, another role for which Hader was frequently used in 2018.
With those roles accounted for, Jeffress could maintain his role from 2018 as the team's fireman. He recorded a 152 LI and entered 23 of his 73 appearances with runners on base, with only 38.7% of his appearances coming in the ninth inning. Given that context, both Jeffress's past usage and the additions to the Brewers' bullpen suggest that Hader should continue to rack up saves and remain of the most valuable relievers in the league.
After hitting .279/.369/.449 prior to the All-Star break, Willson Contreras (C, CHC) managed to hit just .200/.291/.294 in post All-Star break action last season. Perhaps related to that problematic close to the season was his heavy workload, as he finished tied for the highest number of plate appearances at the position with Salvador Perez (C, KC) (544), while also being the only player to catch over 1,100 innings.
That caused the Cubs to pledge more time off for Contreras to begin the season. However, with Victor Caratini (C, CHC) suffering a hamate injury that will keep him out 4-6 weeks, their depth at the position is already being stretched thin. Stepping into Caratini's backup role will be Taylor Davis (C, CHC), a 29-year-old who has just 19 plate appearances in the big leagues. That will test the Cubs dedication to giving Contreras time on the bench, though they do have four days off in the next three weeks. However, with only two days off for the remainder of May, Contreras could be in line for a heavy workload if Caratini returns towards the back end of his timetable.
Contreras's stock is on the rise after another strong start (106 HctX and 270 PX) that has the fantasy community believing in him once again. While he recently told NBC Sports that his slow second half of 2018 was a result of his lack of preparation in the offseason, how the Cubs handle his playing time in the absence of Caratini could provide some indication as to whether Contreras will remain an offensive force at the position to close the season.
The allocation of playing time on the left side of the Pirates' infield was uncertain to begin the season and the performances of Erik Gonzalez (SS, PIT), Kevin Newman (2B/SS, PIT), Colin Moran (3B, PIT), and Jung Ho-Kang (3B, PIT) have done little to clarify the situation. While Gonzalez is the starting shortstop due to Newman landing on the injured list, it's hard to be confident he'll lay claim to the job after beginning the season with three errors paired with a 44 HctX and 31 xPX. Kang has looked sharp defensively at third base, but recently lost the everyday role after posting a strikeout rate of 38.1%. Meanwhile, Moran has started hot with the bat (139 xPX), but has committed three errors and offers little hope of improvement defensively.
Despite that littering of uninspiring options, the team appears to have solutions waiting at AAA-Indianapolis in Cole Tucker (SS, PIT) and Ke'Bryan Hayes (3B, PIT). However, given that the team is notorious for its conservative approach to contracts and payroll, it shouldn't be assumed there will be a rush to start the service clock of two of its brightest prospects.
With the obvious caveat that each prospect's situation is different, looking at some of the more notable hitters brought to the big leagues in Neal Huntington's tenure provides context as to if and when we are likely to see Tucker and Hayes in Pittsburgh this season. Though their success in the majors has varied, Andrew McCutchen (OF, PHI), Jose Tabata (OF), Starling Marte (OF, PIT), Josh Bell (OF, PIT), Gregory Polanco (OF, PIT), and Neil Walker (1B, MIA) were all top prospects at one time and share something else in common: none received the call before accruing 300 plate appearances at Triple-A. Furthermore, Polanco was the only one of that group to reach the majors without 400 plate appearances.
In other words, those in NL-only or dynasty leagues shouldn't hold their breath for the arrival of Tucker or Hayes. Through Sunday, both had fallen just short of the 50 plate appearance threshold at AAA-Indianapolis. If the Pirates remain true to their recent history, there are no indications otherwise, it appears that Moran and Gonzalez will be given until at least the middle of the season to prove they can consistently perform.
Robert Stephenson (RP, CIN) is best-known for being a flamed-out starting pitching prospect. However, after appearing predominantly at AAA-Louisville in 2018, Stephenson has earned a role in the Reds' bullpen and looked sharp through 7.1 innings of work this season.
Most notably, Stephenson has shown improved Ctl. His career rate sits at an ugly mark of 5.5, but through four appearances he has maintained a mark of 1.2. That's been backed by a 62.5 FpK%, nearly eight points higher than his career average.
While small sample size caveats still exist, there appears to be some staying power attached to Stephenson's improved performance. Unsurprisingly, his shift in role to the bullpen has allowed his fastball to play up more, gaining nearly a mile-and-a-half of extra velocity. A poor fastball had been a major sticking point in his development (-33 Pitch Value for his career), but has played as a neutral pitch early on. Perhaps more importantly, Stephenson has been able to reduce the usage of his fastball, change-up, and curveball in favor of his slider, which has historically been his best pitch and has generated a 33 SwK% this season.
The Reds have not yet exposed Stephenson to high-leverage innings this season, so it's not likely he is the closer-in-waiting or in line to rejoin the rotation. However, his pedigree dictates he will continue to get chances with the team, and given his improvements early on he may finally be prepared to capitalize.
For more information about the terms used in this article, see our Glossary Primer.
Shopping Cart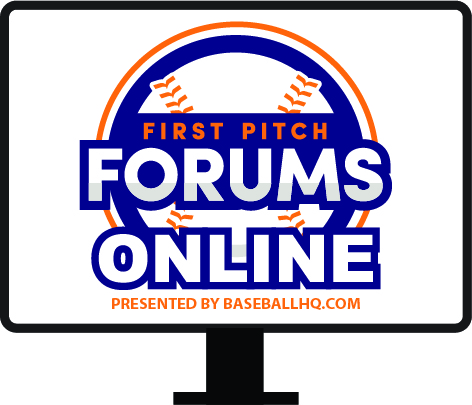 Our virtual First Pitch Forum returns!
Three online-only events: March 5, 11, 17
Join us live, or watch when you want
Just $19!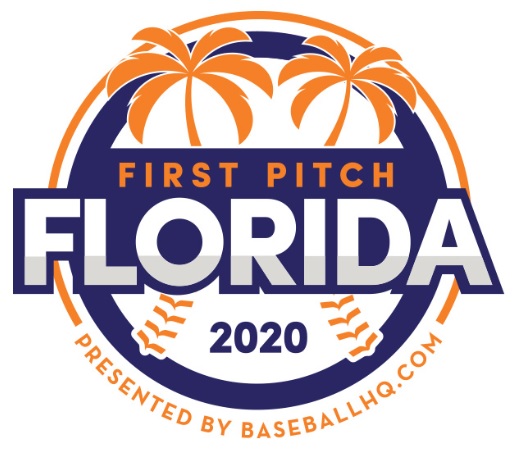 Inaugural Event!
February 28-March 1, 2020
St. Petersburg, FL
A few seats still left!