PT TOMORROW: NL Central—Decisions, decisions (free agent driven)
By Matt Dodge
September 15th, 2018 12:05am
Jordy Mercer (SS, PIT) has avoided arbitration every year with the Pirates, and has now arrived at free agency. He is a solid-average defender, but a below-average offensive contributor (ranked 14th in NL shortstops OPS). If the Pirates are not able to re-sign Mercer, what are their in-house options, considering backups Sean Rodriguez (2B, PIT) and Jung-Ho Kang (3B, PIT) are free agents as well?
Kevin Newman (SS, PIT) has been the regular shortstop at AAA-Indianapolis since midway through the 2017 season. He made frequent contact at the plate (88% ct%) with a decent (0.53) Eye, but he could stand to walk more (6% bb%) and has very little power. He was recalled in late August, and is getting semi-regular playing time with about 50 AB to date in his MLB debut.
Another PIT shortstop prospect to consider is switch-hitting Cole Tucker (SS, PIT), who returned to AA-Altoona for a full season in 2018 after joining that team in the second half of 2017. His combined Double-A batting line shows fewer hits but more walks than Newman's (so less BA but equivalent OBA). Both make good use of their speed, getting frequent opportunities (~28% SBO) at their current minor league levels and converting them (~75% SB%).
Barring an acquisition, Newman seems likely to start the 2019 season with the major-league SS job, and Tucker holding it at Triple-A, with their relative performances determining whether one player will eventually push the other from SS to 2B.
Daniel Murphy (2B, CHC) may barely crack the 300 AB level in 2018 (his age 33 season), falling far short of the 511 AB he has averaged from 2015-17, and the infield flexibility of the rest of the Cubs roster (Javier Baez (2B/SS, CHC), David Bote (2B/3B, CHC), Ian Happ (3B/OF, CHC), Tommy LaStella (2B/3B, CHC), Ben Zobrist (2B/OF, CHC)) makes a 2019 return to Chicago unlikely.
In the bullpen, Pedro Strop (RHP, CHC) seems to be a no-brainer club option pickup, and the team will most likely buy out the ($2M) option on Jaime Garcia (LHP, CHC). Meanwhile, Brandon Kintzler (RHP, CHC) will almost certainly exercise his $5M player option (although with a 6.16 ERA and 1.3 Cmd since arriving at the July 31 deadline, he may not exactly be welcomed back), and Justin Wilson (LHP, CHC) should find many suitors based on his effective body of work over the last several seasons.
Regardless, the most notable FA decision looming for the Cubs is that of Cole Hamels (LHP, CHC), which was thoroughly covered in this space on September 1. Since then, Yu Darvish (RHP, CHC) has suffered a setback with the stress reaction in his right elbow, which reminds us all of the adage "you can never have enough starting pitching." Despite the current appearance of a major league surplus, are there any additional resources available in the minors just in case?
Not really. The current major league stockpile appears fortuitous, as there is not much major-league ready depth in the AAA-Iowa rotation. The three primary starters (all on the 40-man roster): Alec Mills (RHP, CHC), Jen-Ho Tseng (LHP, CHC) and Duane Underwood (RHP, CHC) all had ERAs above 4.00 with sub 8.0 Dom at Triple-A in 2018, with Mills and Underwood making cameo appearances with the big club earlier this season.
The most interesting name there may be Kyle Ryan (LHP, CHC), a 2018 minor league FA signing (and not on the 40-man roster). He was originally signed by DET as a starter, but was converted to relief in 2016 and lost his control (5.4 Ctl) in 2017. Used as a swingman at AAA-Iowa in 2018, he found his control again, posting a 3.52 ERA, 27 K/ 11 BB as a starter (30 innings), and a 2.29 ERA, 34 K/ 7 BB as a reliever (35 innings).
While Ryan's profile is interesting, the total minor league picture and Darvish's worrisome right elbow should be enough for the Cubs to pony up and keep Hamels for 2019.
The lone free agent on the Reds roster is Matt Harvey (RHP, CIN), whose 4.35 ERA and 3.8 Cmd leads all of their starters, on a pitching staff that ranks 14th in the National League. He will be a much sought-after commodity in the starting pitching market, so where do the Reds turn for reinforcements?
Lucas Sims (RHP, CIN) impressed the team (32 K/ 5 BB) in his five Triple-A starts after arriving from ATL at the trading deadline, and has only been used in relief during his September recall, but he seems to be most likely to compete for a starting slot in 2019 spring training. Next in line could be Jose Lopez (RHP, CIN), who moved up to AAA-Louisville in 2018, where he led the team with 141 innings, but also in home runs allowed, with 19 HR (1.2 hr/9). His 7.5 Dom/ 2.9 Cmd may profile him as more of a spot starter/ long relief option.
Both Robert Stephenson (RHP, CIN) and Brandon Finnegan (LHP, CIN) have been moved to the bullpen (at least for now), so moving down to AA-Pensacola finds two of the better CIN pitching prospects. Both Vladimir Gutierrez (RHP, CIN) and Tony Santillan (RHP, CIN) showed about a 9.0 Dom with decent Command (3.8 Cmd for each) there during 2018. Gutierrez spend the full 2018 season at Double-A, so he could become an option for the parent club in the second half of 2019. Santillan, who just moved up to Double-A mid-season (and was recently reviewed in The Eyes Have it column), is probably behind the others in the current pecking order.
Like the Cubs, the Brewers have their own free agent infielder, Mike Moustakas (3B, MIL), who seems likely to go back into the market, even though he was a very late sign during 2018 spring training. Also like the Cubs, the Brewers have the necessary infield flexibility within the existing roster (Hernan Perez (2B/3B/OF, MIL), Tyler Saladino (SS, MIL), Jonathan Schoop (2B, MIL), Travis Shaw (2B/3B, MIL), Eric Sogard (2B/SS, MIL)) to allow them to allocate their free agent budget to other more important needs. Exercising the $3.2M club option on Jeremy Jeffress (RHP, MIL) seems to be a given, as does declining the $10M mutual option on Joakim Soria (RHP, MIL).
With Brent Suter (LHP, MIL) out for most, if not all of 2019 for Tommy John surgery, and Gio Gonzalez (LHP, MIL) and Wade Miley (LHP, MIL) heading toward free agency, the Brewers face the distinct possibility of fielding an all-righty rotation in 2019 unless they sign a lefty. (Note that the +31% park effect enhancing LH batter home runs in Miller Park is the highest HR factor in the NL, so it would seem to be to the team's advantage to have a LH pitching presence on the staff.) However, their only left-handed starter in the upper minors is Cameron Roegner (LHP, MIL), who made five starts at AA-Biloxi and one start at AAA-Colorado Springs, and his results at those stops indicate he still needs more seasoning.
One other rotation candidate to remember for 2019 is Jimmy Nelson (RHP, MIL), who missed all of 2018 while recovering from late 2017 shoulder surgery, but is expected to be fully ready for spring training.
The Cardinals' four free agents have a variety of possible outcomes. Bud Norris (RHP, STL) has generally thrived in a late-inning relief role since making the switch in 2015, but a recent bout of wildness has cost him the closer role. After pitching for six different teams from 2015-18 and at age 33, he may be willing to settle for home address stability, and his D Health grade may also work in the team's favor (reducing the price) to keep him around for another year. Tyson Ross (RHP, STL) has pitched well in a long relief role since arriving in St. Louis in early August, and could also be brought back under the right conditions.
Matt Adams (1B, STL) has more market uncertainty, with deficiencies on both offense (limited to platoon against RH pitching) and defense (1B, LF). Similar players have struggled to attract offers in recent years, particularly while teams are looking for more flexibility from fewer bench players.
The most interesting case is Adam Wainwright (RHP, STL). At age 36 with an F Health grade and minimal 2018 results, it seems likely that he will have to settle for an incentive-based contract to prove his health. If the Cardinals are unwilling to extend that relationship beyond the current 13 years, they already have some other risky in-house rotation possibilities to consider for 2019.
Remember Alex Reyes (RHP, STL)? He returned to the majors from TJS in May 2018, and then went down with a lat muscle tear in his first major league start. Remember Michael Wacha (RHP, STL)? He went down with an oblique strain in June 2018, and experienced a setback in late August. Both are expected to be ready for spring training, and will hope for their strong spring performances to further muddy the STL pitching staff decisions.
For more information about the terms used in this article, see our Glossary Primer.
Shopping Cart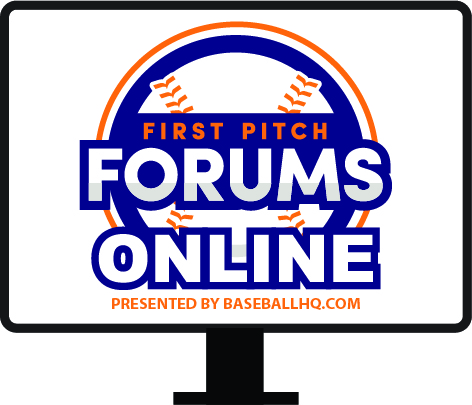 Our virtual First Pitch Forum returns!
Three online-only events: March 5, 11, 17
Join us live, or watch when you want
Just $19!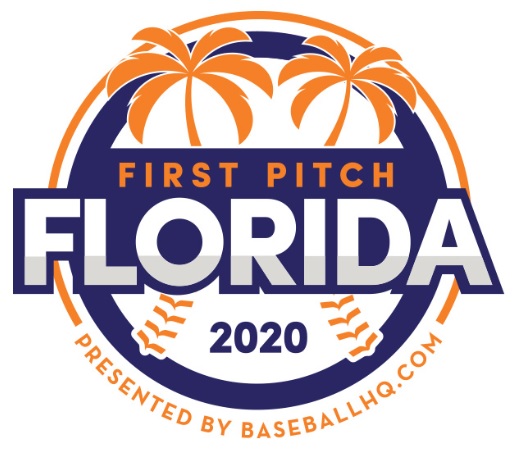 Inaugural Event!
February 28-March 1, 2020
St. Petersburg, FL
A few seats still left!