PT TOMORROW: AL West—Winter Watchables
By Jock Thompson

@JOCKatHQ
December 20th, 2018 12:05am
Even coming off another postseason appearance and solidly entrenched as the AL West favorite, the Astros are making changes. The departures of utility Marwin Gonzalez and DH Evan Gattis would seem to open up opportunities for Tyler White (DH, HOU)—.888 OPS over 210 AB—and Tony Kemp (OF, HOU) both of whom sparked an underperforming offense at times in 2018. But White's poor glove anchors him to DH, and a 101 xPX hints that his power may not be all that. Despite plus plate skills and decent OF defense, Kemp's lack of a big carrying skill still profile him as a fourth OF. And now with Michael Brantley in tow, Kemp isn't likely to get another 250+ AB without some injury help.
Even before the Brantley news, HOU had plenty of MLB-ready depth seeking AB. Uber-prospect Kyle Tucker (OF, HOU) looked overmatched in his 64 AB MLB debut (no HR, .141 BA). But he's obviously more talented than this and will need an extended playing time shot at some point, perhaps as early as Opening Day. A.J. Reed (1B/DH, HOU) has been something of a disappointment, but his plus power particularly vR (24 HR, 51 BB, .916 OPS in 345 AB at AAA-Fresno) remains intact—and at age 25 needs MLB AB or a scenery change, if the Astros are to wring out any value here. The Brantley acquisition makes veteran RF Josh Reddick (OF, HOU) look expendable following a down season (.242 BA, 17 HR in 463 AB), prospect Yordan Alvarez (OF, HOU) could be ready for a mid-2019 debut—and of course, the Astros are said to be interested in acquiring a very available JT Realmuto. In short, there are plenty of roster construction decisions to be made here.
The rotation offers up even more questions. Gone via free agency are Dallas Keuchel and Charlie Morton; out for the year and rehabbing from TJS is Lance McCullers. First and foremost among replacement considerations are Collin McHugh (RHP, HOU) and Brad Peacock (RHP, HOU), both of whom enjoyed successful SP stints in 2017 before being crowded into the bullpen last season. McHugh in fact owns a sub-4 ERA in 102 starts between 2014-17. Following a dominating high minors breakout (1791/49 K/BB over 114 IP at AA/AAA), rookie Josh James (RHP, HOU) impressed in his late-2018 MLB debut as a swing-man, posting 23 IP of 11.3 Dom and 2.35 ERA that will also give him some spring training consideration. Ditto Framber Valdez (RHP, HOU) who parlayed a 70% GB% and 8.3 Dom into a 2.19 ERA over 37 swing-man IP despite poor control.
Top pitching prospect Forrest Whitley's (LHP, HOU) inexperience will likely keep him from breaking camp following 2018 lost to suspension and injuries—but he could be ready by mid-season, albeit with a capped workload. In short, HOU has plenty of talent with which to add to or alter this snapshot outlook even further by Opening Day. To be continued.
Apart from what looks like a set outfield and shortstop, the Angels have nothing but questions. Age, a deteriorating bat and multiple surgeries (elbow, knee) leave Albert Pujols' (1B/DH, LAA) 1B playing time a huge question mark going forward, particularly now with the acquisition of lefty slugger Justin Bour. DH Shohei Ohtani will likely miss a portion of the early season while recovering from Tommy John surgery, and perhaps buy Pujols some early time there—but his eventual return will complicate the DH/1B picture.
Following labrum surgery (non-throwing shoulder) that ended his season in late June, Zack Cozart (3B, LAA) should return to man either 3B or 2B, where he's fine defensively. The remaining question is whether the Angels land an experienced free agent to handle the other spot, or simply let youngsters David Fletcher (2B, LAA) and Taylor Ward (3B, LAA) battle it out in March. Elite contact (88% ct%, .275/.270 BA/xBA) helped Fletcher hold his own in his 284 AB rookie debut—and he can both run a little and defend the position. But a near-complete lack of power and patience keep his MLB role in question. Following a move from catcher to third base, Ward enjoyed an intriguing power/patience/speed breakout (.973 OPS, 18/3 SB/CS in 375 AB) in hitter-friendly AA/AAA venues. But sub-par contact is a problem and Ward looked overmatched (9/45 BB/K, .178 BA) in his 135 MLB AB debut.
Losing both Ohtani and Garrett Richards to Tommy John surgery (and then Richards to free agency) has blown a hole in the front of the rotation that will be difficult if not impossible to fill. The reported signing of Matt Harvey helps. But Nick Tropeano (RHP, LAA) made just four 2H starts due to recurring shoulder woes, and oft-injured veteran Matt Shoemaker was non-tendered, leaving the MLB-ready SP depth near empty. Rookies Griffin Canning (RHP, LAA) and Jose Suarez (LHP, LAA) soared through three minor league levels and gave LAA something to dream on with their 2018 performances, but they're unlikely to be near MLB-ready on Opening Day.
Closer duties also look up for grabs, with 2018 trade deadline acquisition Ty Buttrey (RHP, LAA) the leading in-house candidate, perhaps along with Justin Anderson (RHP, LAA)—and TJS outpatient Keynan Middleton (RHP, LAA) hopefully joining the picture at some point in May or June. In short, another team that could change significantly between now and Opening Day.
Following a season in which they led the AL West in scoring—fourth among all MLB teams—the A's still have some positional holes to fill. With the departure of Jed Lowrie, Franklin Barreto (2B, OAK) projects to get an extended audition at second base. Still just 23, Barreto should bring plus power to the position, but poor selectivity and a 60-ish% ct% suggests that OAK be searching for a veteran insurance plan.
Similarly, left field and center field aren't yet on lockdown. Left-handed-hitting Nick Martini (OF, OAK) looks like the frontrunner LF AB vR thanks to his .396 OBP in a 152 AB MLB debut last year. But aside from a 12% bb%, the 29-year-old Martini's skills are pedestrian at best. Ramon Laureano (OF, OAK) enters 2019 as the CF favorite, courtesy of his small-sample 2018 performance—.832 OPS, 5 HR, 7 SB over 156 AB—and a fine glove. But a few of Laureano's underlying metrics (68% ct%, .252 xBA, 86 xPX) aren't pointing to a slam-dunk repeat. Disappointing 2018 rookie Dustin Fowler (OF, OAK)—.624 OPS over 192 AB—will also be looking for another shot to establish himself. Right now, Cactus League performances look critical in determining who gets OF playing time out of the gate.
Shoulder surgery has shelved Sean Manaea for all of 2019, leaving the projected rotation an abomination—and a front office work-in-progress not worth dissecting fantasy-wise right now. Longer term, front-line talents Jesus Luzardo (LHP, OAK) and A.J. Puk (LHP, OAK)—on the mend from Tommy John surgery last April—offer hope for 2019 MLB debuts at some point. But both are young, inexperienced, and likely need more minor league seasoning before that happens. A strong March performance by Luzardo (2.88 ERA, 129/30 K/BB over 109 IP at three minor league levels) could force the A's hand, but realize that he's tossed just 16 Triple-A IP (7 BB, 13 runs allowed) to date.
The starting lineup will already look much different than it did last year, and projecting what GM Jerry Dipoto might do between now and Opening Day just isn't something we want to do before Christmas. But at least right now SEA looks to be in decent shape position-wise. The acquisition of Mallex Smith projects to move Mitch Haniger from CF to RF, as Dee Gordon moves back to second base. If new Mariner Jay Bruce stays put, SEA could get more production from their outfield than in recent seasons. And unless he's flipped to another team, Edwin Encarnacion should slide into the DH spot vacated by free agent Nelson Cruz. Once-elite prospect J.P. Crawford (SS, SEA) is the frontrunner at SS following departed Jean Segura, though his ongoing contact issues in the high minors and at the MLB level (68% ct%, 54% HctX, .214 BA after 187 AB) suggest that Dipoto will be looking for help here.
The immediate pitching outlook is less optimistic. SEA's rotation finished in the bottom third in MLB ERA last year, suggesting that a group now without James Paxton is going to struggle. In Paxton's spot at some point—perhaps as early as Opening Day—will be untested rookie Justus Sheffield (LHP, SEA), who owns swing-and-miss stuff and plenty of upside, but also work-in-progress control and likely an innings cap. Otherwise, a poor SEA system offers nothing obvious in the way of MLB-ready help. Likewise, the departures of elite closer Edwin Diaz and Alex Colome leave the ninth inning wide open, with no bets worth taking right now. Obviously the front office will look to further improve these outlooks over the remaining winter.
Like SEA, the Rangers don't appear to have significant issues in fielding a decent everyday lineup despite getting little help from a system lacking in MLB-ready talent. But questions remain, like whether 2018 comeback story Jurickson Profar (3B/SS, TEX) will be around to take over third base fulltime following the retirement of Adrian Beltre—or is the key trade chip that can begin rejuvenating a suspect (at best) rotation. Does Joey Gallo (1B/OF, TEX) see extended CF time after making 15 appearances here in the 2018 2H? After hitting just .179 in 106 2H AB, are Delino Deshields (OF, TEX) days as the regular CF in TEX numbered—or do his improved glove and baserunning skills keep him viable as a part-timer? And what of once-touted Willie Calhoun (DH/OF, TEX), whose power abruptly disappeared in 2018, and whose poor glove makes DH his best position. The remaining off-season will begin to provide some answers here.
The rotation is a different story. Along with returning Mike Minor, recently acquired 30-something veterans Lance Lynn (RHP, TEX), Drew Smyly (LHP, TEX) and Edinson Volquez (RHP, TEX) could all log 100+ innings health permitting. But all are very arguably past their primes, with limited ceilings and plenty of downside if shaky healths don't permit. And behind them, the Rangers have currently nothing in the high minors to get excited about for 2019.
Which in turn is why the Rangers are said to be dangling Profar and closer Jose Leclerc (RHP, TEX) as trade chips, in an effort to infuse their rotation with some youth and upside. Leclerc's stunning Ctl turnaround and 2H (44/8 K/BB, 20% SwK, 0.64 ERA over 28 IP) give him complete command of the TEX ninth inning—which on a rebuilder is akin to earrings on a pig. Watch this one closely.
For more information about the terms used in this article, see our Glossary Primer.
Shopping Cart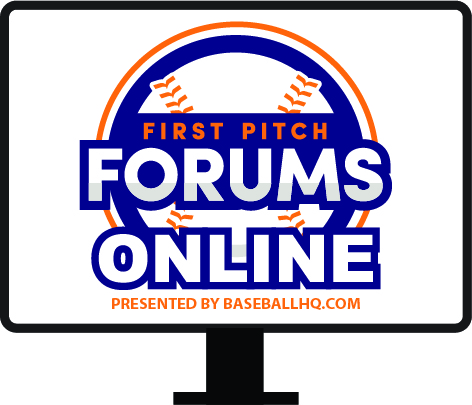 Our virtual First Pitch Forum returns!
Three online-only events: March 5, 11, 17
Join us live, or watch when you want
Just $19!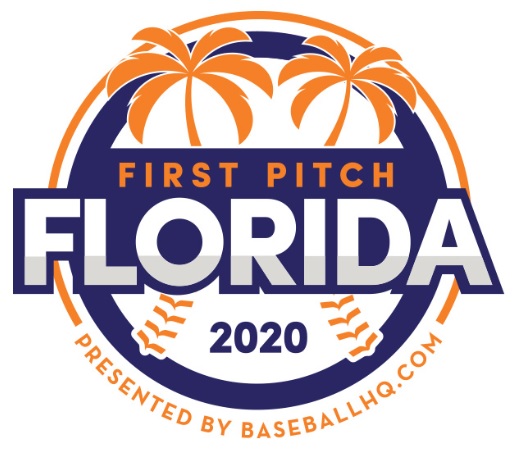 Inaugural Event!
February 28-March 1, 2020
St. Petersburg, FL
A few seats still left!