PT TOMORROW: AL WEST—Rotation help wanted in TEX
By Jock Thompson

@JOCKatHQ
June 8th, 2023 1:06am
Clearly, not much immediate fix is needed on a division leader with a 40-20 W-L record entering Wednesday, June 7. The Rangers continue to pace all MLB offenses, averaging 6.3 runs per contest while posting a collective .808 OPS. The rotation's collective 3.19 ERA is second only to that of the Rays, and the club owns a whopping +155 run differential that is far and away the best in baseball. Only a struggling bullpen that has been profiled in this space in recent weeks is an urgent concern.
That said, the news that Jacob deGrom would undergo season-ending Tommy John surgery suddenly makes starting pitching a focus from now through the August 1 trade deadline. Apart from Martin Pérez, the club's current rotation has long been injury-susceptible and is now overdue for some downtime. Beyond 2022 rotation piece Glenn Otto (RHP, TEX), who is expected to return from a lat strain sometime around the All-Star break, the club has no one with any MLB experience in reserve—and Otto's 4.64 / 4.59 ERA/xERA over 136 IP last year doesn't offer much confidence.
Of note right now is that following a poor April, 2021 1st-round pick Jack Leiter (RHP, TEX) may be turning a corner at AA-Frisco. In May, Leiter tossed 27 IP of 1.67 ERA ball, posting a 33/13 K/BB and a stellar .148 BAA while allowing just 13 hits. Conversely, after a promising April, Owen White (RHP, TEX) has struggled, posting a 5.79 ERA with a 16/12 K/BB. Neither name may be ready for a spot start or to pitch for a contender late in the season. But both will be sought after in any trade talks the club initiates for rotation help. To be continued.
---
In-depth details that give you an edge, every day from spring training through season's final pitch. Subscribe to BaseballHQ.com. Winning. Fantasy Baseball. Insight.
---
Now at the end of May and as we get into June, Yainer Diaz (C, HOU) is finally seeing a little more playing time, and producing at the plate with it as many of us have expected he would. We've been all over manager Dusty Baker's slow-walking rookie Diaz into MLB play—as has first-year GM Dana Brown—particularly given the club's offensive struggles to date and what should be available AB at both DH and 1B. But now, for only the second time all season, Diaz made back-to-back starts this past week and three of five games entering Wednesday, going 8-for-14 with 5 xBH that included a couple of HR. Despite what seems like Baker's best efforts to stunt his development, Diaz owns a .786 OPS with small sample YTD metrics—81% ct%, 3% bb%, 110 HctX, 120 PX—that reflect the plus bat-to-ball skills, power, and chase tendencies shown throughout his minor league career.
So, of course, Diaz was on the bench on Tuesday, June 6 following a four-hit performance from the previous night—and any projections as to what Dusty Baker might do if/when DH Michael Brantley moves beyond his shoulder woes or if José Abreu (1B, HOU) ever turns hitter-ish again should be made with pencil. But particularly with the demotion of extra catcher Cesar Salas back to AAA-Sugar Land, Diaz's chances of getting 3-4 starts a week going forward seem to have improved, at least offering deep league fantasy managers a potent #2 catching option.
Baker continues to make liberal use of a productive bench that includes two rotating OF spots, as well as the DH spot. And now with Abreu still struggling (.532 OPS, 1 HR through 246 PA) as we approach the season's halfway point, he's edging closer to becoming an off-the-bench option, leaving just five near-locks to be in the lineup on any given night. To be continued.
Like most observers, we're still trying to wrap our heads around all of the recent Angels bullpen movement, promotions, and role shifts. The setup role void created last week by Matt Moore's (LHP, LAA) IL stint—a Grade 2 oblique strain that will keep him out until at least the latter part of June—has been filled by Chris Devenski (RHP, LAA), who owned a fine 2.25 / 2.37 ERA/xERA and had yet to issue his first walk of the season after 20 IP through Monday, June 5. After having his career derailed by arm injuries, Devenski's back with an impressive 16.1 SwK and an uncharacteristic 49% GB% that should be ridden by fantasy managers in saves/holds formats until further notice.
One reason for this is that despite the fast start and gaudy surface stats, closer Carlos Estévez (1.37 ERA, 15 saves) still hints at becoming merely mortal again. Unsurprisingly, Estévez is having his best MLB season (20% K-BB%) since leaving Coors Field, but a 3.70 xERA, 93% S%, and absence of GB tilt say that these early numbers won't hold up.
Any blip from Estévez makes Devenski a saves favorite, but the club's recent promotions have added new names to the mix that at least bear watching. Ben Joyce (RHP, LAA) has emerged with the Angels as advertised, with consistent velocities in excess of 100 MPH while giving up a couple of runs and posting a 5/0 K/BB through his first 3 IP. Likewise, fellow rookie Sam Bachman (RHP, LAA) brings his premium fastball/slider combo to the Angels pen, giving up a single run through his first 5 IP—albeit with a scary 4/6 K/BB in the early going that echoes his minor league control struggles (29/20 K/BB through 26 IP). Both are works-in-progress as part of a bullpen that continues to project as very fluid.
As noted by a collective .442 OPS from this spot, second base continues to be a season-long black hole for the A's. Following his three-HR game vs NYY on May 9, a 3-for-26 stretch helped end the Jordan Diaz (2B, OAK) experiment for now, as his chase rate (two walks through 72 AB) negated his bat-to-ball skills and improving glove at a new position. Since returning to AAA-Las Vegas, Diaz is 15-for-42 with 4 walks, once again suggesting that the A's could turn to him again when they get tired of watching the Tony Kemp/Jace Peterson/Aledmys Díaz contingent currently manning this spot—all of whom were hitting under .200 for the season entering games of Tuesday, June 6.
Another 2B option might be Double-A prospect Darell Hernaiz (SS/2B, OAK), over from the Orioles system in a swap for pitcher Cole Irvin. Currently second among Texas League hitters, Hernaiz owns a .335/.400/.500 slash line through 192 PA, along with a career 65/13 SB/CS. A line-drive hitter with good control of the strike zone (19/32 BB/K), the 22-year-old Hernaiz isn't yet on the club's 40-man roster. But Hernaiz's ability to play both middle infield spots may be enough of a reason to add him at some point soon, given that the club's .540 OPS from SS is also dead last among MLB clubs. If you're still looking for potential MLB upgrades/promotions on this club to help your fantasy squad, keep an eye on OAK's middle infield.
The promotions of SPs Bryce Miller and Bryan Woo from AA-Arkansas not only make it clear that the club will leapfrog Triple-A with its better pitching prospects but also that avoiding AAA-Tacoma and the hitter-friendly PCL may be preferred. Keeping this (and SEA's recent excellence in pitching development) in mind, we checked in on both Emerson Hancock and Prelander Berroa, the club's best mound prospects still currently in Arkansas.
A 2020 1st-round pick, now in his second Double-A stint, the 24-year-old Hancock has posted a career-best 11.07 K/9 through his first 46 IP, but that's the good news. Hancock's control has simply deserted him too often in the early going, as suggested by a 5.24 BB/9 that has fueled a 5.44 ERA to date. Hancock has had his moments this season and could eventually get a call as a spot starter or bullpen help somewhere down the line, but it doesn't seem likely to happen soon.
Similarly, Berroa has struggled with walks (7.64 BB/9, 4.09 ERA) throughout the season, prompting the Mariners to move him to the bullpen where he might better avoid damage via the utilization of his plus-plus fastball. This has worked out to a degree, with Berroa allowing just two earned runs over his first 10 IP out of the pen despite an 18/8 K/BB. Two differences between Hancock and the overpowering Berroa are 1) the latter's .197 oBA, and 2) his spot on the 40-man roster—the combination of which makes his promotion as a bullpen piece relatively more likely.
For more information about the terms used in this article, see our Glossary Primer.
Free Weekly eNewsletter
The industry's #1 analytical weekly e-mail newsletter is ABSOLUTELY FREE!
More Information
Shopping Cart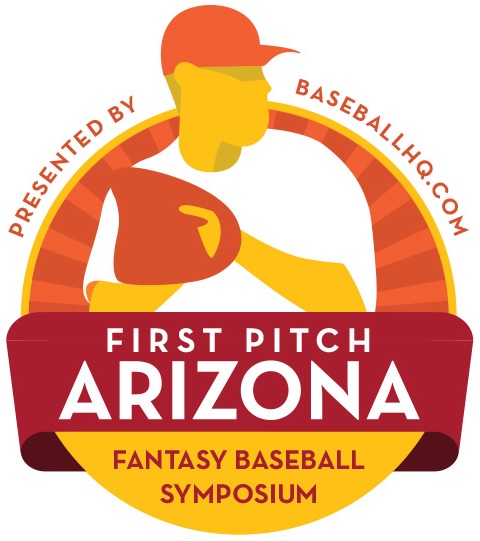 November 2-5, 2023
Mesa, Arizona
REGISTRATION NOW OPEN!