PT TOMORROW: AL WEST—A bench role with some intrigue
By Jock Thompson

@JOCKatHQ
January 16th, 2023 2:06am
A glance at the club's currently RH-leaning position player roster bolsters reports that the club still needs a left-handed utility bat, preferably one that can handle the outfield — Jurickson Profar or David Peralta make too much sense—and something here be taken care of soon.
But the other interesting mid-January question is who backs up Martin Maldonado at catcher. Maldonado contributed another plus defensive year handling MLB's best (and World Series champion) pitching staff, and even hit a career-best 15 HR over 379 PA. But Maldonado also posted another anemic .186/.248/.352 slash line, with sub-par patience and a 66% ct% in line with recent seasons. He's in his final contract year and will turn 37 in August—all of which suggests that Maldonado's backup is a decent bet to get a real opportunity, both in 2023 and beyond.
Reports have the club attempting to fill this spot on the free agent or trade markets, but they seemingly already have answers in-house. Yainer Díaz (C, HOU) is clearly the best offensive option, as noted by a combination of pop and bat-to-ball skills that produced a .306/.356/.542 line (25 HR) over 486 PA between AA/AAA in 2022. Along with a career .321 BA in the minors, Díaz also owns a good arm and overall defensive promise—but his game-calling and English-speaking skills reportedly need work.
Defense-first Korey Lee (C, HOU) is the alternative. Ditching a contact-first approach that had previously defined his professional career at the plate, Lee finished 2022 on fire with 15 HR over his final two months at AAA-Sugar Land, giving him a career-best 25 for the year. But he also posted a poor 28.5 K% and a .238 BA in the offense-friendly PCL, suggesting a sub-par MLB bat beyond the double-digit HR upside.
Like Maldonado, Lee's behind-the-plate skills are exceptional, and Mgr Dusty Baker's focus on defense and pitcher-handling could give him an early leg up. But the club's occasional 2022 scoring droughts, Díaz's bat, experience at 1B and ability to handle LF in a pinch hint that both players might make the Opening Day roster—or even that a trade remains possible. Stay tuned.
---
Tools. Analysis. Commentary. And most of all—a tradition of winning. Access it all with a subscription to BaseballHQ.com.
---
Following the 2022 debacle, the club has uncharacteristically signed a ton of MLB depth over the winter. This includes the addition of Brandon Drury (2B/3B/1B, LAA), who is coming off a career year—28 HR, .813 OPS—though with legitimate questions as to how much of this is repeatable. His 2yr / $17M deal and the Angels current roster configuration suggest that Drury will open the season as the most-of-the time-starter at 2B. Obviously the club now has durability and performance questions at the infield corners. More injury news and Drury's ability to handle 1B/3B could change this quickly.
But for right now, Drury's presence has left David Fletcher and Luis Rengifo projected to compete for SS AB for most of their early playing time. Fletcher is the better defender, and he rebounded reasonably well (.275 BA over 178 AB in the 2H) after missing most of the first half of the season following hip surgery. But Fletcher's offensive contributions have always been limited to elite contact and decent BA. Rengifo enjoyed a breakout 2022 that included a .264 BA and 17 HR—but with underlying peripherals that leave us skeptical as to sustainability. Both players profile better defensively at second base or infield utilities.
The Angels have other legitimate if imperfect MLB SS options, as per our earlier December notes. The club could also be getting its first spring training look at 2022 1st-round pick (and likely spring training NRI) Zach Neto (SS, LAA), who posted an .874 OPS at Double-A (136 PA) in his first professional exposure last year, and will likely get every opportunity to move quickly. The club continues to be linked to free agent Elvis Andrus (SS, FA), who posted a .707 OPS (17 HR, 18 SB) in 2022 while playing solid defense. Anything is possible here, some kind of trade even seems likely. Shortstop is the early playing time battle to watch in Cactus League play.
As a wannabe contender looking out over the next two-three seasons, SEA may have a developing shortstop issue. Incumbent J.P. Crawford is signed through 2026 and is fine defensively, but he's never lived up to his prospect promise at the plate or on the basepaths. Crawford still owns plus plate skills as seen in last year's 11% bb% and 85% ct% over 603 PA. But his other contact and power peripherals (59/58 PX/xPX, 82 HctX, etc.) look anemic across the board—and a .243 BA with a paltry 3/2 SB/CS seemingly projects Crawford near or at the bottom third of SEA's batting order. Currently only playing time and the potential (hope?) for a BA rebound keep Crawford marginally rosterable in deeper fantasy league formats.
One reason Crawford's starting spot looks secure is that the organization is without an obvious extended-term replacement. Utility Dylan Moore (2B/SS, SEA) again projects to be the backup on Opening Day. But Moore isn't the same defender, and just 64 MLB games at SS and a career .208 BA stamp him as a short-term fix only.
Coming over from BAL for cash considerations last year, 27-year-old minor leaguer Mason McCoy looks like the next man up. Reportedly with better defensive skills than with the bat, McCoy posted his best advanced level offensive season at AAA-Tacoma in 2022, boasting career-highs in HR/SB (21 HR, 22/3 SB/CS) along with a .256/.332/.473 slash line over 503 PA. His age, along with the fact that McCoy has yet to make his MLB debut, keeps our interest marginal.
The club's first round draft pick in 2022 was Cole Young, a prep school SS who might be ready for his MLB debut around the time Crawford's current contract expires. (Read more about Young in our recenly-published SEA Organization Report.) All of which suggests that the SEA front office still has immediate work to do in finding depth for a position that will be critical to its postseason hopes.
The rotation upgrades here have made most of the offseason headlines, overshadowing what may be shaping up as the division's new sneaky-interesting bullpen with at least a little closer intrigue. Jose Leclerc (RHP, TEX) finally returned following rehab from Tommy John surgery, posting an impressive 2.82 ERA and 29% K%, 18% SwK rates over 43 second-half IP. He also seemingly locked down the first crack at the Rangers' ninth inning by recording 7 saves from mid-August through season-end. But Leclerc's control-and-flyball issues (11% bb%, 54% FB%, 4.22 xERA) remain apparent, and he's yet to show the ability to lock down this role despite premium stuff.
Also returning from TJS, Jonathan Hernández (RHP, TEX) likewise flashed his own premium stuff, posting a 2.97 ERA (12.7 SwK, 98 mph velocity) over 30 second-half IP and adding four saves of his own. Hernández' control issues (13% bb%) have been a little worse than Leclerc's in the early returns. But if these ever improve just marginally, his historically solid GB% (62% last year) could make Hernández more than just the primary setup option again.
Erstwhile closer Joe Barlow (RHP, TEX) also projects to return in 2023 after accumulating more saves in 2021-22 (24) than any Rangers reliever, while posting a 2.84 career ERA. Barlow's lingering problem is recurring finger blister issues that have prevented him from throwing his swing-and-miss slider for more than a month or two at a time—and that have repeatedly left him ineffective and on the IL for long stretches. There are more good arms in the organization beyond these names, including the excess from a glut of SPs and SP prospects who may blocked or not ready for a rotation job—but whose stuff could play up out of the pen. Pay attention to developments this March and watch this space.
The A's are again projected for last place in a division that otherwise looks stronger top-to-bottom than it was in 2022. And while slightly better roster and lineup options might pop up in Year Two of what looks like an extended rebuilding effort, the offense still looks like a fantasy wasteland, with few cumulative stats, plenty of opportunity and just as many question marks.
The projected starting outfield is at least a little interesting. Coming off a disappointing 2022 that began late thanks to a PED suspension, veteran Ramón Laureano (OF, OAK) will man right field, again offering 20/20 upside and sub-par BA/ct%—unless he's traded before Opening Day as part of OAK's rebuild, something that wouldn't shock anyone. Laureano could have more counting stat value on a better club, though his everyday playing time might be threatened.
Newly-projected CF Esteury Ruiz (OF, OAK) is a better bet to stick around for the entire season, and his 85/14 SB/CS and plus plate skills across 541 PA at AA/AAA in 2022 are clearly intriguing. Ruiz struggled in a small sample 36 PA during his 2022 MLB debut (6 hits, one SB in three attempts), and the quality of his contact remains suspect even after hitting a career-high 16 HR in the minors last year. He's currently projected for 5 HR, a .222 BA and 41 SB over 442 AB. Translated: Buy the wheels and opportunity on an A's team that will again be desperately looking for ways to score.
Following some small sample MLB success — .308 BA, 3 HR, 5 BB, 1 SB over 59 PA in his 2022 debut — rookie Connor Capel (OF, OAK) currently looks penciled in for LF. But the soon-to-be-26 year-old Capel owns a career .251 minor league BA and has never projected more than average power or a par running game. Apart from the ability to take a walk, Capel's peripherals and history point to a fourth-OF type on most clubs. Again, a lot can change in the OAK OF, both before Opening Day or shortly thereafter.
For more information about the terms used in this article, see our Glossary Primer.
Free Weekly eNewsletter
The industry's #1 analytical weekly e-mail newsletter is ABSOLUTELY FREE!
More Information
Shopping Cart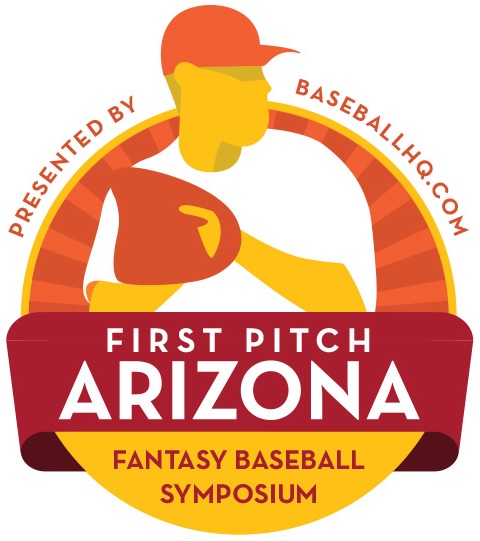 November 2-5, 2023
Mesa, Arizona
REGISTRATION NOW OPEN!