PT TOMORROW: AL East—Looking ahead to 2019: rotations and bullpens
By Kristopher Olson

@KO_Reporter
September 17th, 2018 12:06am
Much of the latter half of the Blue Jays' season has been an open casting call for the starting rotation. Marcus Stroman (RHP, TOR) and Aaron Sanchez (RHP, TOR), who had his best start since returning from a finger injury in a hard-luck loss to the Red Sox Sept. 25 (7 IP, 1 ER, 3 H, 3 BB, 6 K).
Youngsters Ryan Borucki (LHP, TOR), Sam Gaviglio (RHP, TOR), Thomas Pannone (LHP, TOR) and Sean Reid-Foley (RHP, TOR) have all had their moments, most recently Reid-Foley racking up 10 strikeouts in five scoreless innings (2 H, 5 BB).
Gaviglio has displayed the strongest skills (4.19 xERA, 100 BPV), though as Starting Pitching analyst Stephen Nickrand noted, he needs to find a way to improve his effectiveness against left-handed hitters.
Borucki, too, is still a work in progress, as discussed in more detail in the First Impressions piece written about him last month.
Meanwhile, though Pannone has won two of his three starts, caution flags abound, including his low strikeout rate, favorable hit rate and low FpK, which could portend control struggles.
Reid-Foley, a 9D prospect with No. 2 starter upside, has perhaps the highest ceiling of the bunch, so his remaining starts in otherwise meaningless games should be monitored with interest.
As for the back end of the Blue Jays' bullpen, you can read Derrick Boyd's buy recommendation of closer Ken Giles (RHP, TOR) in Facts/Flukes here.
With Tyler Clippard (RHP, TOR) potentially leaving in free agency, Ryan Tepera (RHP, TOR) is positioned to assume primary set-up duties, which his skills suggest he can manage reasonably well.
Coming over with Giles in the Roberto Osuna (RHP, HOU) deal was David Paulino (RHP, TOR). While what the Blue Jays have in mind for his role for 2019 is not entirely clear, Paulino is worth monitoring due to his raw talent and Toronto's needs in both the rotation and bullpen.
A similar player is Taylor Guerrieri (RHP, TOR), a former first-round pick of the Rays, who has been holding his own as a reliever for the Blue Jays in September.
Perhaps the most daunting challenge once again this offseason will be for the Orioles to try to assemble a credible starting rotation. As most likely know, Baltimore's recent history has been to shop somewhere other than the top shelf in the free agent market, and the results have generally ranged from mediocre to disastrous.
Based on contracts alone, two such signees, Alex Cobb (RHP, BAL) and Andrew Cashner (RHP, BAL), figure to rejoin Dylan Bundy (RHP, BAL) at the front of the rotation, though Cobb has done a better job salvaging his season than Cashner.
Each is dealing with a minor injury—Cashner, knee; Cobb, blister—that may limit their workload until season's end. But each should start 2019 with a clear path to a regular turn. Cobb might merit consideration in deep leagues, but realize that he has been helped in the second half by fortunate hit (26%) and strand (79%) rates. His xERA in the second half (4.35) is well over a run worse than his actual ERA of 3.13.
By now, fantasy owners know to steer clear of Cashner, whose 2017 predictably proved to be a mirage.
The Orioles have auditioned a number of potential candidates to fill out the back half of their rotation in the latter half of the season, but none has seized the opportunity. In First Impressions, analyst Brandon Kruse identified some glimmers of hope for Yefry Ramirez (RHP, BAL), despite some ugly surface stats.
Showing even less have been David Hess (RHP, BAL) and Josh Rogers (LHP, BAL), though Hess has been a hard-luck loser recently, yielding two earned runs or fewer in four of his last five starts.
Luis Ortiz (RHP, BAL) injured his hamstring early in his first Baltimore start Sept. 14, so he may enter the offseason with "incomplete" grade. With an 8C prospect grade, Ortiz may have the highest ceiling of the group, though it may take a little while for him to reach it.
If there is a minor leaguer to be on the lookout for, it might be Keegan Akin (LHP, BAL), who struck out better than a batter an inning for AA-Bowie, though his control could use a little work (142/58 K/BB in 137 IP).
Mychal Givens (RHP, BAL) has likely done enough to enter 2019 with the Orioles' closer role, barring an outside acquisition. However, his shaky control may keep his grip on the job tenuous.
Tanner Scott (LHP, BAL) has seen his results take a turn for the better later in the year, and his skills (3.27 xERA, 135 BPV) have been superior to Givens' (4.15 xERA, 82 BPV). Scott also has the more favorable ground-ball tilt.
Meanwhile, deadline relief prospect acquisitions Cody Carroll (RHP, BAL) and Evan Phillips (RHP, BAL) have been ineffective in their major league work thus far.
Now that David Price (LHP, BOS) has unsurprisingly suggested that chances are slim that he will opt out of his contract at season's end, the Red Sox are poised to open 2019 only needing to determine the identity of their fifth starter behind Price, Chris Sale (LHP, BOS), Rick Porcello (RHP, BOS) and Eduardo Rodriguez (LHP, BOS).
After returning from an ankle injury that cost him a month and a half, Rodriguez has posted PQS-4s in two of his three September starts as he finishes up what, aside from continuing injury issues, has been represented another solid step forward in a career marked by steady improvement, both in terms of his skills and results.
With Drew Pomeranz (LHP, BOS) and Nathan Eovaldi (RHP, BOS) set to enter free agency—and Pomeranz pitching poorly enough not to warrant strong consideration to be re-signed—the leading in-house candidate for the team's fifth starter role may be knuckleballer Steven Wright (RHP, BOS).
After missing much of the season with a lingering knee injury, Wright has returned to action as a reliever and has managed to keep opponents off the scoreboard, though he has allowed no shortage of baserunners (10 in 6 IP).
Wright's 18 BPV and 4.79 xERA suggests that the prospect of Wright starting the 2019 season in the rotation is not a particularly exciting one.
The Red Sox will also have a decision to make with free agent closer Craig Kimbrel (RHP, BOS), who regressed a bit from a historically good 2017 but still by and large had strong enough skills to get the job done.
On the off chance Boston decides not to bring back Kimbrel or bring in another "proven closer," Matt Barnes (RHP, BOS) would seem to have the skill set best suited for ninth inning duty, provided his current hip issue is not one that lingers into next season.
The Red Sox have also gotten a surprising season from Ryan Brasier (RHP, BOS), a 31-year-old who has made the most of his first major league action since 2013. Brasier has displayed an improved fastball (97 mph), and his 17% SwK suggests there could be some improvement to his strikeout rate in the offing.
There is much to be sorted out in the back half of the Yankees' rotation for 2019. Questions include:
If the answer to all three questions is "yes," that trio could back up Luis Severino (RHP, NYY) and Masahiro Tanaka (RHP, NYY) in the Yankees rotation, assuming Lance Lynn (RHP, NYY) is not brought back.
If not—and if the Yankees do not bring any outside help—it could open the door for a pitcher on the outskirts of New York's rotation currently, like Jonathan Loaisiga (RHP, NYY), Luis Cessa (RHP, NYY) or Domingo German (RHP, NYY).
Sheffield has finally been promoted to the major league roster, as had been promised earlier in the summer. With only two weeks left in the season, it remains to be seen how much of a case Sheffield will be able to make for himself pitching in a relief role.
Gray has been covered extensively in recent weeks in Facts/Flukes and Starting Pitchers Buyers Guide. Technically, Gray could be under team control through 2020, but given his results the Yankees could decide to trade or non-tender him rather than pay whatever he would be awarded in arbitration.
While Sabathia has had an up-and-down season, he has probably pitched well enough to be invited back—and want to come back.
The Yankees monster bullpen also stands to lose a couple of its components to free agency: David Robertson (RHP, NYY) and Zach Britton (LHP, NYY). Each has closing experience, and Robertson has displayed strong enough skills that another suitor may well tap him for ninth inning duty.
Meanwhile, Britton has seen his results improve the further he has gotten from his return from an Achilles injury. His FpK still raises some concern about his control, but Britton's ground ball rate has been as good as ever.
Their likely departures would only reinforce the status of Dellin Betances (RHP, NYY) as the top Plan B to Aroldis Chapman (LHP, NYY), a matter that has taken on some added significance as Chapman has battled knee issues in the latter part of 2018.
Chad Green (RHP, NYY)—already a top wins vulture with strong skills—would be in line to assume additional responsibility in a revamped Yankees bullpen as well.
Given the intent of the Rays to continue to use "openers" and "bulk guys" for as much as 60 percent of their starting rotation, it is a bit hard to forecast the value of the pitchers that will shoulder the bulk of the workload beyond "normal" starters Blake Snell (LHP, TAM) and Tyler Glasnow (RHP, TAM).
The array of "bulk guys" used this season—including Ryan Yarbrough (LHP, TAM), Yonny Chirinos (RHP, TAM), Jalen Beeks (LHP, TAM) and Jake Faria (RHP, TAM)—may be joined before too long in 2019 by rehabbing prospects Brent Honeywell (RHP, TAM) and Jose De Leon (RHP, TAM). Honeywell, in particular, has the type of pedigree that could see him elevated to full-fledged starter before too long, though managing his workload in the early going would certainly make sense.
In the latter stage of the season, Jose Alvarado (LHP, TAM) has also grabbed a larger share of the closer role from Sergio Romo (RHP, TAM). Alvarado has thrived while displaying elite skills since Aug. 1. With Romo possibly set to depart in free agency, Alvarado could become a full-time closer—or something resembling one—in 2019.
Ryne Stanek (RHP, TAM) is still around as a potential rival for Alvarado for ninth-inning duty, though he may have to rely on Alvarado stumbling at this point, given how well Alvarado is finishing the season.
The Rays also have one of the top left-handed relief prospects in baseball in Colin Poche (LHP, TAM), who gave up only six ER in 50 IP with a 78/17 K/BB at AAA-Durham.
For more information about the terms used in this article, see our Glossary Primer.
Shopping Cart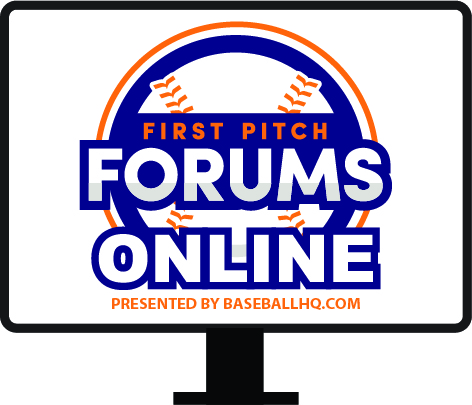 Our virtual First Pitch Forum returns!
Three online-only events: March 5, 11, 17
Join us live, or watch when you want
Just $19!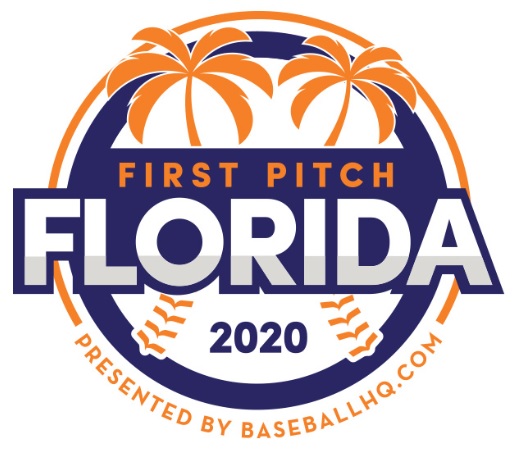 Inaugural Event!
February 28-March 1, 2020
St. Petersburg, FL
A few seats still left!