PT TOMORROW: AL Central — A "dizzy bat race" in CHW, DET and MIN
By Matt Dodge
January 22nd, 2020 1:07am
Perhaps the busiest team thus far in the 2019-20 off-season, the Pale Hose have assembled a blend of rising prospects and skilled veterans as they seek to replace Cleveland in the battle with Minnesota for divisional supremacy.
The major-league contract extension for Luis Robert (OF, CHW; pictured above) makes him the likely Opening Day CF, and his 9C rating in the 2020 Minor League Baseball Analyst substantiates his #3 overall ranking in the HQ100. He'll be flanked by 2019's extended contract recipient Eloy Jimenez (OF, CHW) in left and trade acquisition Nomar Mazara (OF, CHW) in in right. That outfield configuration averages 23 years old, with Mazara the oldest at 25 (but with almost 2000 AB under his belt), so the age-29 Leury Garcia (UT, CHW), who played 120 games in the OF in 2019, could provide some outfield coverage if Robert struggles in his MLB debut.
Garcia may see more of his playing time in the infield at the start of the 2020 season, with Yolmer Sanchez (2B, FA) having elected free agency. White Sox #4 prospect Nick Madrigal (2B, CHW), is currently projected to own about half of the playing time at second base, but his playing time clock may not start until after the "Super Two" date passes. Like Robert, Madrigal climbed quickly through the upper three levels of the minor leagues in 2019 (with a combined .311/.377/.414 in 573 PA), and offers strong bat-to-ball, speed and defensive skills. While Madrigal's power is lacking in comparison with Robert, his other skills should earn him at least semi-regular infield play in 2020.
The White Sox seem to be well stocked at catcher, first base and DH at the moment, with FA signings Yasmani Grandal (C, CHW) and Edwin Encarnacion (DH, CHW) joining incumbents Jose Abreu (1B/DH, CHW) and James McCann (C, CHW). Although all four of these players are now over 30 years old, there have only been barely detectable hints of decline for the age-37 Encarnacion and age-33 Abreu. With all but McCann having experience at 1B, this shapes up as a "four guys for three lineup spots" situation for the coming season.
It's been a quiet few months in Cleveland, save for the trade of Corey Kluber (RHP, TEX) to the Rangers. Coming back in that trade were Emmanuel Clase (RHP, CLE) and Delino DeShields Jr. (OF, CLE), both complementary pieces for the Tribe's roster.
DeShields joins an unsettled outfield situation that includes several other part-time candidates with plus speed. However, a look at Mayberry scores suggests his plate skills lag behind Greg Allen (OF, CLE), and his non-existent power puts him behind Bradley Zimmer (OF, CLE), both of whom have the same top Mayberry speed rating as DeShields. Clase made his major league debut in August 2019 with TEX, and is currently expected to earn a high leverage role in the CLE bullpen.
The other newcomer to date is Cesar Hernandez (2B, CLE), who will take over the keystone job held since 2011 by Jason Kipnis (2B, FA). The switch-hitting Hernandez has seen about 60% of his career plate appearances (all with PHI) in the leadoff slot, but in 2019 he was used more frequently in the 6th and 7th spot. Regardless, he ranked 23rd in MLB with 667 plate appearances during 2019, allowing him to collect counting stats and provide a foundation in the average categories (.279/.333/.408 in 667 PA).
Note that Francisco Lindor (SS, CLE) led off 141 games in 2019 and collected 654 PA, so lineup construction during spring training may supply some clues for where Hernandez will slot in with his new club.
Perhaps the Tigers noticed the headline in our last AL Central update ("Bold roster moves are needed in Detroit"), because they brought in free agent starters at catcher, 1B and 2B before the calendar changed to 2020.
First to arrive in med-December was Austin Romine (C, DET), after four years in a backup role with the Yankees. Romine actually ranked 11th of all AL catchers in R$ value during 2019, but most of that value came from a generally unsupported .281 BA (.251 xBA). The additional AB as the number one catcher should deliver double-digit home runs to counterbalance the relative HR-unfriendliness of his new home ballpark.
About a week later, the right side of the infield was repopulated by same-day signings of two 2019 Twins: C.J. Cron (1B, DET) and Jonathan Schoop (2B, DET). Both offer decent Mayberry grades for Health, Reliability and Consistency (BBB for Cron, BBC for Schoop) while providing above-average power, and both should receive consistent playing time based on the current roster.
For the 2015-19 seasons, Schoop has averaged 490 AB per season, and Cron has averaged 417 AB per season. Their batting averages won't really help or hurt fantasy owners (Cron .258 career; Schoop .257), and there are no stolen base expectations here either. Cron's arrival could also keep future Hall-of-Famer Miguel Cabrera (DH, DET) from reaching 20-game eligibility at 1B for 2021.
The only addition to the Royals batting lineup thus far is Maikel Franco (3B, KC), whose signing created a domino effect, pushing Hunter Dozier (3B, KC) to right field and establishing Whit Merrifield (RF, KC) as the regular centerfielder, assuming Adalberto Mondesi (SS, KC) has fully recovered from his 2019 shoulder woes. Franco does make contact at an above-average rate, but his lack of both speed and line drives keeps his hit rate low, and when combined with a low walk rate, delivers BA and OBA that will hurt fantasy rosters.
Still on the horizon is a possible reunion with Alex Gordon (OF, FA) for another season in left field; a situation that the Royals are hopeful to resolve prior to the team FanFest in late January. Until then, the current roster includes outfielders Brett Phillips (OF, KC) and Bubba Starling (OF, KC), both of whom are out of options. Phillips has been unable to translate Triple-A success (.266/.365/.504 in 1145 PA) in his limited MLB exposure (.620 OPS in 324 PA), while Starling has struggled at both levels (.681 OPS at Triple-A, .572 OPS with KC).
A better outfield choice might be Khalil Lee (OF, KC), the #5 Royals prospect in the 2020 Minor League Baseball Analyst. Lee stole 53 bases at AA-Northwest Arkansas in 2019, and owns a .366 OBA over four seasons in the minors thanks to a 13% walk rate, but has struggled to make contact (67% ct%). After 572 AB at Double-A, he could begin 2020 at AAA-Omaha, and if he shows some contact improvement at the plate, the speed could be enough to get him a major league debut.
The big news here is the signing of Josh Donaldson (3B, MIN), who brings a strong glove to arguably his favorite ballpark to hit in. Donaldson's career slash line at Target Field (.373/.464/.819 in 97 PA) is only surpassed by a very small 13 PA sample at PETCO Park. As for the glove, Statcast ranked him third in defensive outs in 2019 right behind the two Gold Glove winners (Nolan Arenado (3B, COL) and Matt Chapman (3B, OAK)), so Donaldson will push incumbent Miguel Sano (3B, MIN) across the diamond to 1B, filling the opening created by Cron's departure.
Luis Arraez (2B, MIN) burst on the scene in the second half of 2019 as the zig to the launch angle zag, slashing .334/.399/.439 across 366 PA, reducing Schoop's playing time and taking over the 2B gig. Credit goes to his solid plate approach; his 1.24 Eye was second in the AL to Alex Bregman (3B, HOU), and his 91% ct% and 29% LD% led all AL batters with more than 300 AB.
If for some reason Arraez cannot duplicate the magic, the Twins might (finally) turn to Nick Gordon (2B, MIN), who seems to have been in the prospect discussion for years, but is just now age 24. Gordon slashed .298/.342/.459 in 319 PA at AAA-Rochester in 2019, losing about two months of the season with IL trips for an adductor strain and a leg bruise. Gordon will likely start the season in Triple-A to demonstrate he is fully healed, and hope for an opening to appear.
For more information about the terms used in this article, see our Glossary Primer.
Shopping Cart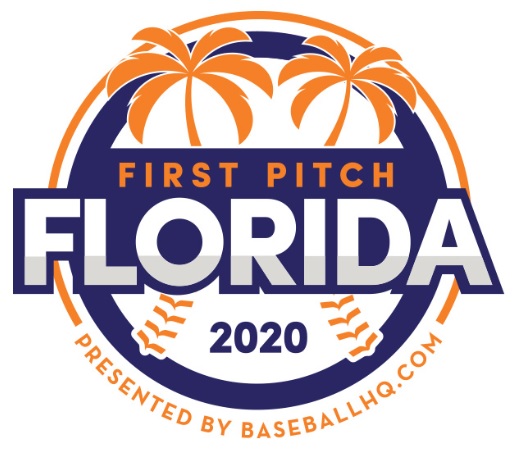 Inaugural Event!
February 28-March 1, 2020
St. Petersburg, FL
A few seats still left!