PT TODAY: Sox lose Sale; Johnson to start in his place
By BaseballHQ
August 18th, 2019 12:07am
Team-by-team playing time allocation charts can be found in our Teamview pages.
American League

| National League
Red Sox | Chris Sale on injured list
Boston Red Sox LHP Chris Sale (elbow) was placed on the 10-day injured list Saturday, Aug. 17, because of left elbow inflammation. The team also recalled RHP Ryan Brasier from Class AAA Pawtucket. Source: MLBRosterMoves
BHQ take: Sale underwent an MRI and is scheduled to visit Dr. James Andrews in the next few days. The course of action may be determined following that visit, but Sale's short term unavailability is addressed here. Brian Johnson is reportedly a candidate for what would have been Sale's next start on Tuesday August 20; watch the Daily Matchups on that date for the latest analysis. Also note that Johnson's three most recent starts lasted a combined 8.1 innings, in which he yielded a total of four walks, 10 hits, and six earned runs. Brasier was sent to the minors in mid-July after a fly ball/ home run spike cost him his Opening Day share of the closer role; in his very small sample at AAA-Pawtucket (10 appearances covering 9.1 innings) he gave up one HR. —Matt Dodge
Impact: Med
Johnson, Brian

PT Gain:

2%
Brasier, Ryan

PT Gain:

2%
Sale, Chris

PT Loss:

-5%

---

Orioles | Hunter Harvey promoted
The Baltimore Orioles promoted RHP Hunter Harvey from Class AAA Norfolk Saturday, Aug. 17. Source: WNST.net - Luke Jones
BHQ take: Harvey, the Orioles first-round draft pick in 2013, will be making his MLB debut as a reliever in order to control his 2019 innings total (currently at 75.2) since he was only able to amass 32.1 IP in 2018 and 18.1 IP in 2017. He's been used exclusively as a reliever since being promoted to Triple-A in late June, and the Daily Call-ups page has full coverage of his minor league story. —Matt Dodge
Impact: Low
Harvey, Hunter

PT Gain:

2%

---

National League

| American League
Braves | Ender Inciarte to injured list
Atlanta Braves OF Ender Inciarte (hamstring) was placed on the 10-day injured list Saturday, Aug. 17, because of a right hamstring strain. The team also recalled OF Adam Duvall from Class AAA Gwinnett. Source: MLB.com
BHQ take: It sounds like Inciarte's hamstring injury is going to cost him weeks, rather than days, so we've made a significant downward adjustment in his projected at bats. After a slow start to 2019, Inciarte had just started to get things going. Over the last month, he had gone 22-for-75 with three homers and four steals. Inciarte's roster spot goes to the just demoted Duvall. As we discussed in yesterday's Playing Time Today, Duvall's fast start in July had deteriorated into a 3-for-33 stretch just before his recent demotion. —Phil Hertz
Impact: High
Duvall, Adam

PT Gain:

10%
Inciarte, Ender

PT Loss:

-50%

---

Cubs | CHC makes roster moves
Chicago Cubs RP Brandon Kintzler (pectoral) was activated from the 10-day injured list Friday, Aug. 16. The team also recalled INF Addison Russell from Class AAA Iowa and optioned OF Albert Almora and RP James Norwood to Class AAA Iowa. Source: MLBRosterMoves
BHQ take: Kintzler absorbed the loss and a blown save in his August 16 return. He was ineffective, with three BBs, including walking in the tying run, before allowing a game-winning hit. CHC's bullpen has been riddled recently by both injuries and ineffectiveness. Kintzler showed strong skills before being sidelined, including a 103 BPV, his highest since 2016. Almora's demotion is a surprise, though he had been reduced to a fourth OF role since CHC acquired OF Nick Castellanos in a trade deadline deal. Russell provides a backup SS option who is solid defensively after utility infielder David Bote, more suited to 3B and 2B, made a costly error while subbing at SS recently. Utility players Ian Happ and Tony Kemp will now serve as OF backups. Contact-challenged switch-hitting Happ likely will see action as the RH portion of a LF platoon with Almora's demotion. —Tom Kephart
Impact: High
Russell, Addison

PT Gain:

10%
Castellanos, Nick

PT Gain:

10%
Kintzler, Brandon

PT Gain:

1%
Norwood, James

PT Loss:

-1%
Bote, David

PT Loss:

-5%
Happ, Ian

PT Gain:

15%
Kemp, Anthony

PT Gain:

10%
Almora, Albert

PT Loss:

-40%

---

Mets | Robert Gsellman to miss time
New York Mets RP Robert Gsellman (triceps) was placed on the 10-day injured list Saturday, Aug. 17, because of triceps soreness. The team also recalled RP Walker Lockett from Class AAA Syracuse. Source: MLB.com
BHQ take: Despite featuring the best velocity of his MLB career, 2019 has been a slog for Gsellman. His xERA is 4.48 and his BPV is 86. It's not clear how much time Gsellman will miss, but only in deep leagues would he be a fantasy consideration. Note he hasn't pitched since last Sunday, so there's a chance he could return by the end of the week if the injury turns out to be minor. Lockett has been shuttling between Syracuse and New York all season. All of his four appearances have been as a spot starter. This time, however, it's likely that Lockett will be used as a pen. Only one of his starts with the Mets has been a net positive, so unless the bullpen agrees with him more than starting, he should not be a fantasy consideration. —Phil Hertz
Impact: Low
Gsellman, Robert

PT Loss:

-3%
Lockett, Walker

PT Gain:

2%

---

Dodgers | Julio Urias suspended 20 games
Los Angeles Dodgers LHP Julio Urias has been suspended 20 games by MLB for an off-field incident earlier this season. He has also been placed on the restricted list. Source: MLB.com - Ken Gurnick
BHQ take: The upshot of Urias' arrest for domestic violence this past May. With less than 40 games remaining in the season, this cuts his down-the-stretch value significantly. LA has been grooming both Dustin May (2.65 ERA, 15/2 K/BB through 17 IP) and Tony Gonsolin (3.21 ERA, 13/1 K/BB through 14 IP) at the MLB level recently, and now they're in competition for both more rotation work and / or significant roles out of the pen. Gonsolin has been rumored to be the starter on Sunday, August 18, with May making his first relief appearance of 2019. Stay tuned. —Jock Thompson
Impact: High
May, Dustin

PT Gain:

2%
Gonsolin, Tony

PT Gain:

2%
Urias, Julio

PT Loss:

-3%

---

Phillies | Jake Arrieta to undergo surgery
Philadelphia Phillies RHP Jake Arrieta (elbow) is scheduled to undergo surgery later this month to remove the bone spur in his right elbow. He is expected to be ready for spring training next year. Source: MLB.com - Todd Zolecki
BHQ take: Just a quick update on Arrieta, as we suggested would happen recently, Arrieta is having surgery and will miss the rest of 2019. As far as his value for 2020 is concerned, owners will have to see how the surgery and recovery goes, and also consider the lackluster 2019 season: 4.52 xERA and 69 BPV. —Phil Hertz
Impact: Med
Arrieta, Jake

PT Loss:

-3%

---

Giants | Logan Webb set for debut
San Francisco Giants RP Logan Webb is scheduled to be promoted from Triple-A Sacramento to start against the Arizona Diamondbacks on Saturday, Aug. 17. Source: The Associated Press
BHQ take: Webb, rated the Giants' top pitching prospect (8C rating) by BaseballHQ.com prior to the 2019 season, has had a remarkable year already. When he takes the mound for SF, he will have pitched in every organizational level this season, which was interrupted by an eighty-game suspension for testing positive for a performance-enhancing substance. (Webb professes to not knowing how the substance got into his body.) He also has a Tommy John surgery in his past. At all stops, Webb's 2019 ledger is shiny: ten starts, 1.85 ERA, 69/15 K/BB ratio in 63 IP. His skill set is examined in BaseballHQ.com's Call-Ups column. The Giants have huge holes in their rotation, so Webb's start doesn't have the feel of a one-off, especially if he shows even a modicum of command. —Rob Carroll
Impact: High
Webb, Logan

PT Gain:

3%

---

Phillies | Roman Quinn can't finish game
Philadelphia Phillies OF Roman Quinn (groin) was removed from the game on Friday, Aug. 16, due to tightness in his groin. Source: The Associated Press
BHQ take: It's often said that health is a skill, and Quinn is the player that proves the point. This injury has sent Quinn to the IL yet again, and he seemingly has spent as much time on the IL as not over his career. It's never good to go on the IL, but the timing for Quinn this time is particularly bad. He was 18 for his last 55 with four homer and four steals. It sounds like this injury isn't major, but when you have a history like Quinn's, any injury can become a lingering concern. Adam Haseley figures to be the playing time beneficiary. Over the 31 days ending August 16th, he had a .274 xBA, but only a 92 PX (and a 49 xPX). —Phil Hertz
Impact: Med
Haseley, Adam

PT Gain:

10%
Quinn, Roman

PT Loss:

-10%

---

Diamondbacks | Arizona makes roster moves
Arizona Diamondbacks RP Yoshihisa Hirano (elbow) was placed on the 10-day injured list Saturday, Aug. 17, because of right elbow inflammation. The team also optioned RP Jon Duplantier to Class AAA Reno and recalled RHP Taylor Clarke and RHP Joel Payamps from Class AAA Reno. Source: MLB.com
BHQ take: Clarke is back in Phoenix, which is less a statement of his effectiveness (he mostly hasn't been) as it is a confirmation that rookie Jon Duplantier will not be asked to start, at least for the time being. As a SP, Clarke's ERA hasn't been below 5.00 in any month, so in terms of fantasy, he's been a placeholder at best. Payamps will be making his first MLB appearance since being signed by COL in 2011. In 14 starts split evenly between ARI's Double-A and Triple-A teams in 2019, Payamps has a 3.51 ERA and a 65/16 K/BB ratio in 77 IP. Refer to BaseballHQ.com's Call-Ups column for an assessment of his skill set. As of this writing, there is no indication of how ARI intends to employ him. Reliever Hirano is among team leaders in innings pitched (55) and holds (13) but hasn't been quite as effective as in his 2018 rookie campaign. He's not inducing ground balls (45%) to the same extent and a 69% strand rate has impacted his 4.89 ERA, but he is striking out nearly 10.5 batters per game compared to eight last year. It's not yet known how long Hirano will be sidelined. —Rob Carroll
Impact: Med
Payamps, Joel

PT Gain:

1%
Clarke, Taylor
Duplantier, Jon
Hirano, Yoshihisa

PT Loss:

-1%

---

Reds | Eugenio Suarez injures thumb
Cincinnati Reds 3B Eugenio Suarez (thumb) was removed from the game Friday, Aug. 16, due to a sprained left thumb. X-rays were negative. Source: The Associated Press
BHQ take: Suarez' injury is listed as day-to-day with the seemingly minor injury. He has been an every-day starter and will continue in that role upon his return. Utility infielder Jose Peraza got the August 17 3B start in Suarez' absence. Peraza is the leading candidate to fill in while Suarez is sidelined. Peraza has been a major disappointment in 2019, losing PT to CIN's revolving door of persistently plentiful middle infielders after seemingly establishing himself as a regular starter with his breakout 2018 season. While still a contact hitter, Peraza's ct% is down considerably and his already light bb% has regressed. Both his power and speed have dipped, and he has largely abandoned the running game. Peraza's future as a regular starter seems now in doubt. —Tom Kephart
Impact: High
Peraza, Jose

PT Gain:

5%
Suarez, Eugenio

PT Loss:

-5%
News feed provided by: Fantasy.USATODAY.com
Playing Time Key
The playing time percentage changes at the bottom of most news items correspond to BaseballHQ.com's Teamview pages. The percentages approximate changes in AB, IP and Saves in the following manner:
For batters, each 5% of PT% ~ 31 AB (100% total for each position = 618 AB)
For pitchers, each 3% of PT% ~ 44 IP (100% total for a team's entire pitching staff)
For relievers, each 5% of Svs ~ 2 saves (100% of a team's total = about40 saves)
A complete explanation of BaseballHQ.com's playing time allocations can be found in the article "How the Projections are Created."
For more information about the terms used in this article, see our Glossary Primer.
Shopping Cart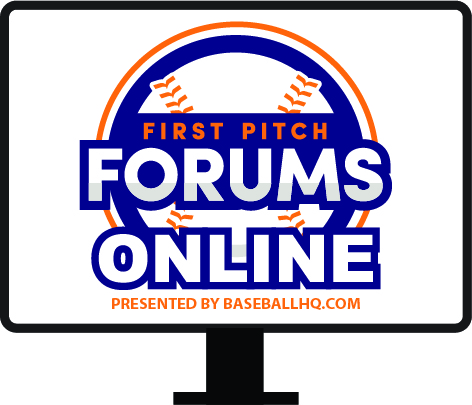 Our virtual First Pitch Forum returns!
Three online-only events: March 5, 11, 17
Join us live, or watch when you want
Just $19!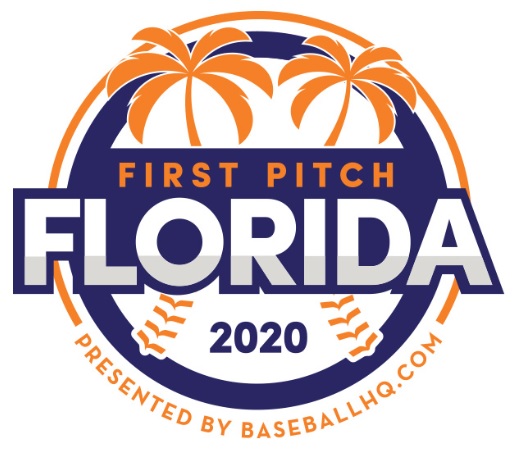 Inaugural Event!
February 28-March 1, 2020
St. Petersburg, FL
A few seats still left!