PT TODAY: Skills point to Diaz in COL bullpen
By BaseballHQ
August 19th, 2019 12:07am
Team-by-team playing time allocation charts can be found in our Teamview pages.
National League

| American League
Rockies | Scott Oberg placed on IL
Colorado Rockies RP Scott Oberg (arm) on Sunday, Aug. 18, was placed on the 10-day injured list due to a blood clot in his right arm. In a corresponding move, RP D.J. Johnson was recalled from Triple-A Albuquerque. Source: MLBRosterMoves
BHQ take: Oberg, the most consistent member of the COL bullpen, had been enjoying his best month since replacing the ineffective Wade Davis as the team's closer. It's the second time in his career that Oberg has been forced to deal with blood clots, and as was the case in 2016, it stands a good chance of ending his season. In the Aug. 18 game, COL's first without Oberg, the team reverted to Davis to nail down a save against MIA but he surrendered three earned runs without getting an out before being relieved by Carlos Estevez. Whether Davis will receive the next endgame opportunity remains to be seen, but Estevez (10.7 Dom, 11 saves for COL in 2016) and Jairo Diaz (two ER in his last nine appearances since July 23) remain the most skilled closer options in Oberg's absence. We'll align ourselves with BaseballHQ.com's most recent Relievers column and cast our lot with Diaz. —Rob Carroll
Impact: High
Johnson, D.J.

PT Gain:

1%
Estevez, Carlos

SV Gain:

35%
Oberg, Scott

PT Loss:

-4%

SV Loss:

-90%
Diaz, Jairo

PT Gain:

1%

SV Gain:

55%

---

Nationals | Sean Doolittle placed on IL
Washington Nationals RP Sean Doolittle (knee) was placed on the 10-day injured list Sunday, Aug. 18, with right knee tendinitis. In a corresponding move, RP Kyle McGowin was recalled from Double-A Harrisburg. Source: MASNSports.com
BHQ take: Doolittle had spent considerable time on the IL in each of the last four seasons, so after already pitching more innings in a season than in any season since 2014, it can't be a surprise that he's on the IL once again. This is especially true after the recent decline in his performance. So far in August, his ERA is 12.86 (xERA is 7.38) and his Dom of 6.4 is well below his season long Dom of 10.2. It's not clear how much time Doolittle will miss, but while he's out, the betting would seem to be on Daniel Hudson and/or Hunter Strickland. Over the past 31 days, Hudson has a 3.50 xERA and a 140 BPV while Strickland's comparable numbers over the same period are 4.66 and 64. One other possible option is Fernando Rodney, whose numbers over the past 31 days are a 4.61 xERA and a 100 BPV. —Phil Hertz
Impact: High
Strickland, Hunter

SV Gain:

5%
Doolittle, Sean

PT Loss:

-2%

SV Loss:

-25%
Hudson, Daniel

SV Gain:

15%
McGowin, Kyle

PT Gain:

2%
Rodney, Fernando

---

Cubs | Craig Kimbrel activated off of 10-day IL
Chicago Cubs RP Craig Kimbrel (knee) was activated off of the 10-day injured list Sunday, Aug. 18. OF Mark Zagunis was recalled from Class AAA Iowa and RHP Duane Underwood Jr. was optioned to Iowa. Source: Cubs.com
BHQ take: Kimbrel is the third CHC reliever to return from the IL in recent days, returning the CHC bullpen to virtual full strength. CHC's bullpen has struggled recently. Kimbrel's return to the closing role will allow other CHC relievers to return to their accustomed roles. Kimbrel has nine saves for CHC after missing the first half of the season while avoiding signing as a free agent, despite experiencing Ctl/Cmd issues in his small sample. He was plagued by Ctl problems in 2018 as well, suggesting Kimbrel might have slipped from the rank of elite relievers. —Tom Kephart
Impact: High
Zagunis, Mark
Kimbrel, Craig

PT Gain:

1%

SV Gain:

20%
Underwood Jr., Duane

PT Loss:

-1%

---

Reds | Joey Votto lands on IL
Cincinnati Reds 1B Joey Votto (back) on Sunday, Aug. 18, was placed on the 10-day injured list with a lower-back strain. Source: MLBRosterMoves
BHQ take: Updating a previous report, Votto has been troubled by back issues intermittently for a second straight season. He missed several games earlier in the season with back trouble. Those back issues might have contributed to his dips in power skills and production in 2018, and further across-the-board skills decline in 2019, with his PX falling well shy of his underlying xPX for a second straight season. Rookie LHB 2B/OF Josh VanMeter is likely to get the bulk of 1B starts in Votto's absence. VanMeter has shown above-average power and patience with considerable hard contact while showing reasonable contact skill. CIN is likely to continue to find PT for him, gauging whether he might be a future starting regular, or LHB platoon starter. —Tom Kephart
Impact: High
VanMeter, Josh

PT Gain:

10%
Votto, Joey

PT Loss:

-10%

---

Diamondbacks | Bo Takahashi recalled from minors
Arizona Diamondbacks RHP Bo Takahashi on Sunday, Aug. 18, was recalled from Double-A Jackson. In a corresponding move, RHP Stefan Crichton was optioned to Triple-A Reno. Source: MLBRosterMoves
BHQ take: Takahashi is the latest of recent ARI call-ups who will be making his major league debut when he gets into a game—and is the first native Brazilian to wear a Diamondbacks uniform. Although Takahashi has made 21 starts for AA-Jackson in this year (3.87 ERA and 1.23 WHIP over 107 innings), he's expected to work out of the bullpen for ARI. Takahashi's skill set is examined in BaseballHQ.com's Call-ups column. Crichton has been straddling Triple-A and the parent club all season and was last seen giving up a pair of runs to the Giants in his inning of work on Aug. 17. —Rob Carroll
Impact: Low
Takahashi, Rodrigo

PT Gain:

1%
Crichton, Stefan

PT Loss:

-1%

---

Rockies | Chad Bettis placed on IL
Colorado Rockies RHP Chad Bettis (hip) was placed on the 10-day injured list Saturday, Aug. 17, because of a left hip impingement. The team also recalled RHP Chi Chi Gonzalez from Class AAA Albuquerque. Source: MLB.com
BHQ take: Bettis' 6.08 ERA is slightly skewed due to three early season starts in which he gave up 14 earned runs in 13 innings, but his 5.36 ERA in 36 relief outings is nothing to write home about. As has been typical for Bettis, opposing hitters have been able to square up on him and he misses few bats, so there are always baserunners to contend with (1.56 WHIP). All five of Gonzalez's 2019 starts have been PQS-DISasters, and for his career (102 IP) he has walked 55 against 53 strikeouts. Ouch. —Rob Carroll
Impact: Low
Gonzalez, Alex
Bettis, Chad

---

American League

| National League
Angels | Miguel Del Pozo headed to majors
Los Angeles Angels RP Miguel Del Pozo on Sunday, Aug. 18, had his contract selected from Triple-A Salt Lake. In a corresponding move, LHP Jose Suarez was optioned to Triple-A. Source: MLBRosterMoves
BHQ take: Suarez's 8.9 Dom and 12% SwK still point to some longer-term promise. But he's shown nothing near the command he displayed in 2018 and he couldn't contain the HR—the upshot being a 6.75 ERA through 53 IP and now a trip back to the minors. LAA is so short-handed on the mound that Suarez could return quickly even with just a slight improvement, but you probably still don't want him anywhere near your fantasy team this year. No word on yet on who get Suarez's next rotation turn. Reliever Del Pozo—4.99 ERA, 68/21 K/BB over 48 IP in Triple-A—gets on the LAA bullpen shuttle for the first time since being acquired from TEX and will try to eat some low-leverage innings. —Jock Thompson
Impact: Med
Suarez, Jose

PT Loss:

-2%
Del Pozo, Miguel

PT Gain:

2%

---

Rangers | Brock Burke to be promoted
The Texas Rangers will recall LHP Brock Burke from the minor leagues Tuesday, Aug. 20, to start one of the games of their doubleheader against the Los Angeles Angels. Source: Fort Worth Star-Telegram - Jeff Wilson
BHQ take: As we recently speculated, fellow rookie lefty Joe Palumbo will also be recalled to start the other game. It's likely that Burke will return to the minors after his major league debut Tuesday, with Palumbo staying in rotation. But going forward, don't be surprised if Burke gets a September call-up and some more starts then. Burke has pitched across four levels in 2019, but only logging 62.1 IP before his promotion. He has a solid 64/18 K/BB ratio, and has allowed just three HR. His overall 3.95 ERA is misleading, as Burke's strand rate is under 65% on the season. Just 22, Burke joins fellow lefties Palumbo (24) and Kolby Allard (21) as promising young arms for TEX. —Rod Truesdell
Impact: Low
Burke, Brock

PT Gain:

2%
Palumbo, Joseph

PT Gain:

1%
Jurado, Ariel

PT Loss:

-2%
Sampson, Adrian

PT Loss:

-1%

---

Astros | Aledmys Diaz placed on 10-day IL
Houston Astros INF Aledmys Diaz (head) was placed on the 10-day injured list Sunday, Aug. 18, after experiencing dizziness on the team bus and spending a night in the hospital. 'We're going to take every precaution imaginable to make sure he's OK,' Astros manager A.J. Hinch said. 'He should travel back with us (Sunday night) and be back in Houston with our doctors. With the roster the way it was, we needed to make a decision.' Source: MLB.com - Brian McTaggart
BHQ take: No word yet on whether Miles Straw or Jack Mayfield will eventually land as a backup utility in place of Diaz, but at least for now it sounds like he'll miss the minimum—which now is more than a quarter of HOU's remaining games. For Sunday, his roster spot was taken by the recall of Cy Sneed to fill some short-term pitching needs. More word on Diaz and a HOU bench infielder replacement when we get it. —Jock Thompson
Impact: Med
Diaz, Aledmys

PT Loss:

-10%

---

Astros | Brad Peacock likely to return Sunday
Updating a previous report, Houston Astros RP Brad Peacock (shoulder) is expected to be activated from the injured list Sunday, Aug. 18. Source: MLB.com - Brian McTaggart
BHQ take: Brad Peacock was activated on Sunday as per expected, so no projection changes here. He was part of the rotation when he landed on the IL, but now Peacock will work out of the bullpen, likely in a multi-inning role. After making a Saturday, Aug. 17, spot start, Rogelio Armenteros shuttles back to AAA-Round Rock to make room for Peacock on the 25-man roster. —Jock Thompson
Impact: Med
Peacock, Brad
Armenteros, Rogelio
News feed provided by: Fantasy.USATODAY.com
Playing Time Key
The playing time percentage changes at the bottom of most news items correspond to BaseballHQ.com's Teamview pages. The percentages approximate changes in AB, IP and Saves in the following manner:
For batters, each 5% of PT% ~ 31 AB (100% total for each position = 618 AB)
For pitchers, each 3% of PT% ~ 44 IP (100% total for a team's entire pitching staff)
For relievers, each 5% of Svs ~ 2 saves (100% of a team's total = about 40 saves)
A complete explanation of BaseballHQ.com's playing time allocations can be found in the article "How the Projections are Created."
For more information about the terms used in this article, see our Glossary Primer.
Shopping Cart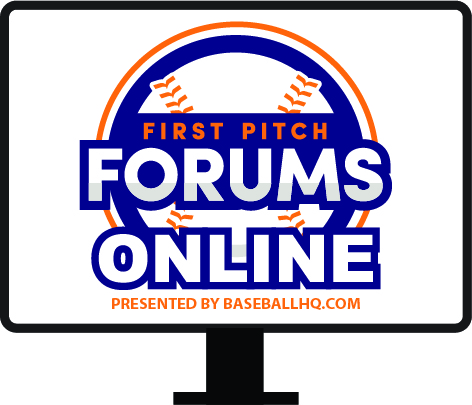 Our virtual First Pitch Forum returns!
Three online-only events: March 5, 11, 17
Join us live, or watch when you want
Just $19!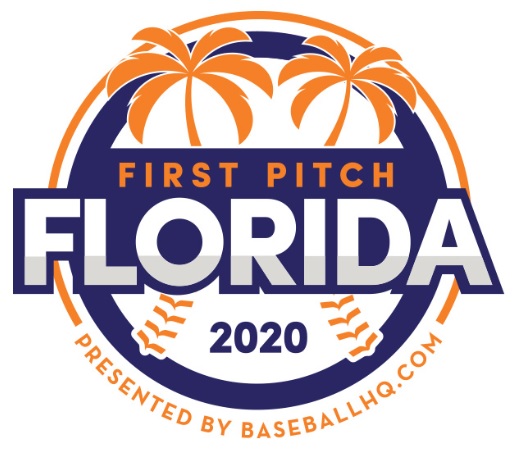 Inaugural Event!
February 28-March 1, 2020
St. Petersburg, FL
A few seats still left!