PT TODAY: Melville gets call to replace Gray in COL
By BaseballHQ
August 22nd, 2019 12:07am
Team-by-team playing time allocation charts can be found in our Teamview pages.
National League

| American League
Rockies | Tim Melville added to roster
Colorado Rockies RHP Tim Melville's contract was selected by the Rockies from Class AAA Albuquerque Wednesday, Aug. 21. The team also placed RHP Jon Gray (foot) on the 60-day injured list because of a left foot fracture. Source: MLBRosterMoves
BHQ take: For the past two weeks, Gray had been feeling discomfort in the same location where a fracture caused him to miss two-and-a-half months in 2017. A scan confirmed that a fracture had recurred, and Gray is mulling over the prospect of having surgery (something he didn't do in 2017). Surgery or no, his return timetable looks to be spring training 2020. On balance, Gray pitched to career norms in 2019, his 4.00 xERA intact while reaching a 50% groundball rate for the first time, helping to overcome slight pullbacks in control (3.4) and Dom (9.0). He hasn't reached the heights that some expected given his draft status (third overall in 2013) and skills, but he's been a solid fantasy contributor despite his home venue being the most hostile pitching environment in MLB. Meanwhile, call-up Melville stepped out of the Triple-A shuttle and into a glass slipper. Pressed into duty against ARI on Aug. 21, Melville pitched seven innings of two-hit, one-run baseball. He had last pitched in September 2017 (for SD), had never pitched more than four innings in any outing, and had entered the game with a 11.05 ERA with 15 walks in 15 career IP. Melville most certainly earned at least another start, but once the rotation gets beyond German Marquez, the Rockies will be hard pressed to find someone who can duplicate Melville's enchanted turn. Gray's playing time has been reduced to zero with more adjustments on their way. —Rob Carroll
Impact: High
Melville, Timothy

PT Gain:

3%
Gray, Jonathan

PT Loss:

-13%

---

Braves | Brian McCann on injured list
Atlanta Braves C Brian McCann (knee) was placed on the 10-day injured list Wednesday, Aug. 21, because of a left knee sprain. The team also recalled C Alex Jackson from Class AAA Gwinnett. Source: MLB.com
BHQ take: The Braves are hoping that McCann will be back in a "couple of weeks." Overall, McCann has been having a nice bounce-back season in which he's been mostly healthy. However, he's been slumping of late. Over the last 31 days, his xBA is only .207, and his PX is a paltry 22. Tyler Flowers figures to get the bulk of the starts while McCann is out. Like McCann, he's been in a slump over the last month. Entering play on Aug. 21, he had only seven hits and one homer in his last 47 at-bats. Jackson was up briefly earlier in 2019 when both Flowers and McCann were dinged up at the same time. He appeared in three games and was hitless over 10 at-bats. Otherwise, with Gwinnett, he has 25 homers in 290 at-bats, but that power comes with a .224 average and 114 strikeouts. —Phil Hertz
Impact: High
Flowers, Tyler

PT Gain:

10%
McCann, Brian

PT Loss:

-20%
Jackson, Alex

PT Gain:

10%

---

Pirates | Chris Archer, Clay Holmes on IL
Pittsburgh Pirates RHP Chris Archer (shoulder) was placed on the 10-day injured list Wednesday, Aug. 21, because of right shoulder inflammation, while RP Clay Holmes (quadriceps) was placed on the 10-day injured list because of left quadriceps discomfort. The team also recalled RHP Dario Agrazal and RP Parker Markel from Class AAA Indianapolis. Source: MLB.com
BHQ take: This could be a rough ending to a rough season for Archer. While the team has not ruled out the return of Archer in 2019, it wouldn't surprise us to see the Pirates shut him down, especially since there isn't anything for them to play for. We'll hold off from wiping out the playing time from Archer until the team re-evaluates him in a week to 10 days. The team has not named a replacement for Archer, and while Agrazal was a member of the rotation in previous stints, he tossed two scoreless innings in relief on Aug. 21. —Rick Green
Impact: Med
Agrazal, Dario
Markel, Parker
Holmes, Clay
Archer, Chris

PT Loss:

-2%

---

American League

| National League
Rangers | Joe Palumbo makes early exit
Texas Rangers LHP Joe Palumbo (blister) was removed from his start versus the Los Angeles Angels with a blister on his left thumb Tuesday, Aug. 20. Source: TexasRangers.com - John Blake
BHQ take: Palumbo's injury, coupled with a fine start by fellow rookie Brock Burke, has essentially flipped our expectations for the two lefties. Palumbo is out until Sept. 1 at the earliest, while Burke's six-inning shutout debut should keep him in rotation. (Note: We've covered Burke extensively on the site recently.) —Rod Truesdell
Impact: Low
Burke, Brock

PT Gain:

4%
Palumbo, Joseph

PT Loss:

-2%
Sampson, Adrian

PT Loss:

-3%

---

Rangers | Locke St. John called up
Texas Rangers RP Locke St. John was recalled from Class AAA Nashville Wednesday, Aug. 21. The team also optioned C Isiah Kiner-Falefa to Class AA Frisco. Source: MLB.com - John Blake
BHQ take: Kiner-Falefa has struggled mightily since being recalled a couple of weeks ago, so he'll get some time to regroup in the minors. While Logan Forsythe will get time at 3B in the short time, TEX also appears poised to give prospect Nick Solak a long look down the stretch as well, possibly even platooning at 2B with mercurial Rougned Odor. As we've profiled in this space and in our Call-ups section, Solak's bat and likely 2B eligibility make him an intriguing play, both down the stretch and as a speculative future pick. Forsythe, meanwhile, has slumped over the last few months after a hot start; while he's maintained a solid walk rate (13%), Forsythe's poor contact rate plus a dip in power skills has caused his BA to hit the skids (.179 since July 1). Other than position flexibility, there's little to recommend Forsythe. —Rod Truesdell
Impact: Med
Kiner-Falefa, Isiah

PT Loss:

-20%
Solak, Nick

PT Gain:

15%
Odor, Rougned

PT Loss:

-10%
Forsythe, Logan

PT Gain:

15%

---

Astros | Houston sends two key players to IL
Houston Astros RHP Aaron Sanchez (pectoral) and SS Carlos Correa (back) were placed on the 10-day injured list with a sore pectoral muscle and back discomfort, respectively, on Tuesday, Aug. 20. Source: MLB.com - Brian McTaggart
BHQ take: As expected for Correa, with SS/OF Myles Straw back up to replace him. Still no word on how much time Correa might miss; Straw may be a fine SB source down the stretch if he gets the opportunity. Sanchez's IL was not expected, though he was losing velocity in recent starts—something now attributed to his injury. Cy Sneed takes his spot on the 25-man roster, and depending his bullpen work, could be a candidate for Sanchez's now open starting spot that next comes up on Sunday, Aug. 25. Both Rogelio Armenteros and Jose Urquidy will also be options. Stay tuned. —Jock Thompson
Impact: High
Sneed, Cy

PT Gain:

1%
Straw, Myles

PT Gain:

5%
Correa, Carlos

PT Loss:

-5%
Sanchez, Aaron

PT Loss:

-3%

---

Mariners | Felix Hernandez eyeing weekend start
Seattle Mariners RHP Felix Hernandez (shoulder) is expected to return to the rotation against the Toronto Blue Jays on Saturday, Aug. 24. Hernandez has been sidelined with shoulder soreness since May 11. Source: ESPN.com
BHQ take: SEA has announced that Hernandez will start Saturday, Aug. 24 (with prospect Justus Sheffield to go on Aug. 23, added as FYI for now). The Mariners will have to make a couple of roster moves, but expect veteran Tommy Milone to lose some IP in the shuffle. Of course, as has been well documented on this site, Hernandez is but a shell of his former "King Felix" persona, having been mostly ineffective now for four seasons (4.47 xERA in 39 IP this year). There's no reason to speculate on Hernandez at this point. The 23-year-old Sheffield is a different story, however; he's posted a 2.19 ERA with better control at Double-A after a wild stint at Triple-A Tacoma early in the year. Long term, Sheffield likely has No. 2 SP potential at his peak, though as a 9D-rated prospect, the range of possible outcomes for him is wide. —Rod Truesdell
Impact: Low
Sheffield, Justus
Hernandez, Felix A

PT Gain:

2%
Milone, Tommy

PT Loss:

-2%
News feed provided by: Fantasy.USATODAY.com
Playing Time Key
The playing time percentage changes at the bottom of most news items correspond to BaseballHQ.com's Teamview pages. The percentages approximate changes in AB, IP and Saves in the following manner:
For batters, each 5% of PT% ~ 31 AB (100% total for each position = 618 AB)
For pitchers, each 3% of PT% ~ 44 IP (100% total for a team's entire pitching staff)
For relievers, each 5% of Svs ~ 2 saves (100% of a team's total = about 40 saves)
A complete explanation of BaseballHQ.com's playing time allocations can be found in the article "How the Projections are Created."
For more information about the terms used in this article, see our Glossary Primer.
Shopping Cart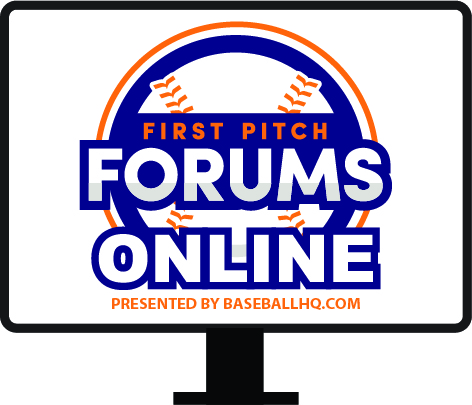 Our virtual First Pitch Forum returns!
Three online-only events: March 5, 11, 17
Join us live, or watch when you want
Just $19!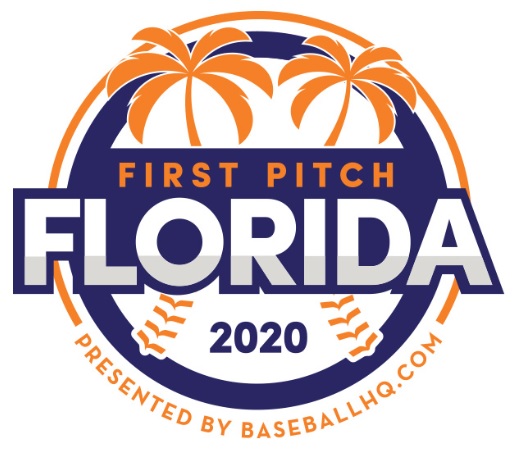 Inaugural Event!
February 28-March 1, 2020
St. Petersburg, FL
A few seats still left!