PT TODAY: Laureano back in the Athletics' fold
By BaseballHQ
September 8th, 2019 12:07am
Team-by-team playing time allocation charts can be found in our Teamview pages.
American League

| National League
Athletics | Ramon Laureano activated
The Oakland Athletics activated OF Ramon Laureano (shin) from the 10-day injured list Friday, Sept. 6. Source: MLB.com - Martin Gallegos
BHQ take: We've been gradually ratcheting up PT for Laureano, who will again man CF most nights with Mark Canha shifting to RF in place of the injured Stephen Piscotty. We recently profiled the 24-year-old Laureano, whose skills have gradually improved as the season has progressed. —Rod Truesdell
Impact: Med
Laureano, Ramon

PT Gain:

5%
Pinder, Chad

PT Loss:

-5%

---

Orioles | Austin Hays called up
Baltimore Orioles OF Austin Hays was recalled from Class AAA Norfolk Saturday, Sept. 7. Source: MLBRosterMoves
BHQ take: Hays was last seen in the majors during 2017, making his MLB debut in September after posting a .958 OPS that season across Single-A and Double-A. However, 2018 ankle surgery and 2019 thumb and hamstring injuries have blocked his return until now. He is expected to split time in CF with recent call-up Mason Williams, who no longer qualifies as a rookie (157 major league AB), but is still part of the BAL September auditions. Williams has shown a little speed (31 steals) and a decent 0.49 Eye (.288 BA) in 1365 AB at Triple-A, while Hays has shown the power (.559 Slg at Double-A, .515 Slg at Triple-A) when healthy. —Matt Dodge
Impact: Med
Williams, Mason

PT Gain:

20%
Wilkerson, Steve

PT Loss:

-30%
Mullins II, Cedric

PT Loss:

-10%
Diaz, Yusniel

PT Loss:

-10%
Hays, Austin

PT Gain:

30%

---

Yankees | Aaron Hicks shut down
New York Yankees OF Aaron Hicks (elbow) was shut down from his throwing program Friday, Sept. 6, as he tries to recover from a flexor strain in his right elbow. Yankees manager Aaron Boone said he doesn't have timetable on how long the shutdown will continue, but there is media speculation that Hicks' season could be over. Source: New York Daily News - Kristie Ackert
BHQ take: Hicks' throwing program was to be completed before he could resume hitting, hence the season-ending speculation noted above. We've taken out about half of his remaining playing time allocation for now, and will hold the rest until further news becomes available. This means a little more of Brett Gardner in CF, and a lot more of Mike Tauchman in LF. At age-35, Gardner has tied his career season high of 21 HR in about 180 fewer AB, but is also on pace for his lowest season stolen base total of his career (excluding his 31-AB, elbow surgery season in 2012). Tauchman went 31-for-70 (.443 BA) with 8 HR in the first 4 weeks after the All-Star break, but 13-for-69 (.189 BA and no HR) since. However, despite that recent cold streak, Tauchman is still seeing regular PT, at least until Cameron Maybin (wrist) becomes available. —Matt Dodge
Impact: Med
Tauchman, Mike

PT Gain:

15%
Hicks, Aaron

PT Loss:

-20%
Gardner, Brett

PT Gain:

5%

---

Indians | Corey Kluber may not return this year
Cleveland Indians RHP Corey Kluber (oblique) is still limited to participating in aquatic exercises, which hurts his chances of returning to the mound this season. Source: The Associated Press
BHQ take: Kluber suffered the oblique strain during a mid-August minor league rehab stint as he tried to return from an ulna fracture suffered in late May. He has been sidelined since being knocked out of his May 1 start by a line drive off his right forearm. Rookie RHP Aaron Civale is among those who has filled in the gaps in CLE's injury-plagued rotation. Civale's primary attribute is his exemplary Ctl. He entered his September 7 start with 34 K/9 BB in 42 IP, though his 4.00+ xERA suggests his sub-2.00 ERA will soon rise. —Tom Kephart
Impact: High
Civale, Aaron

PT Gain:

3%
Kluber, Corey

PT Loss:

-3%

---

National League

| American League
Cubs | Javier Baez has fractured thumb
Chicago Cubs INF Javier Baez (thumb) has been diagnosed with a hairline fracture in his left thumb after undergoing an MRI Saturday, Sept. 7. He is scheduled to meet with a specialist Monday, Sept. 9, to determine a timetable for his recovery. Source: ESPN.com - Jesse Rogers
BHQ take: Baez' fractured thumb is a huge blow to CHC, both offensively and defensively. Middle infielder Addison Russell, who shuttled between CHC and Triple-A in 2019, shifts from part-time 2B to full-time SS in Baez' absence. Recently promoted utility infielder David Bote, demoted to Triple-A September 1 after spending the bulk of the season with CHC, likely will see 2B PT vs. LHP. Bote balances above average bb% with below average ct%. He is a groundball hitter who also features a line drive stroke while hitting relatively few flyballs. His .266 BA and .260 xBA are closely matched. Russell has struggled, with career low BA and his lowest xBA and ct% since his rookie 2015 season. He is showing career-best speed skills, though he is not reaching base enough to use his wheels extensively. Russell and Bote cannot match Baez' production. Baez continues to defy the metrics, producing heavily despite sub-0.20 Eye, among the game's worst. He has shown slightly less power and considerably less speed than during 2018, his career year to date. —Tom Kephart
Impact: High
Bote, David

PT Gain:

20%
Russell, Addison

PT Gain:

30%
Baez, Javier

PT Loss:

-50%

---

Mets | NYM adds two to active roster
New York Mets INF Jed Lowrie (calf) was activated from the 60-day injured list Saturday, Sept. 7. The team also recalled RHP Drew Gagnon from Class AAA Syracuse and transferred OF Dominic Smith (foot) to the 60-day injured list. Source: MLBRosterMoves
BHQ take: When Lowrie sees the field this month, it will be his first MLB appearance of 2019. While he was gone both Jeff McNeil and JD Davis established themselves as every day players. With Todd Frazier manning third capably, it's likely that Lowrie will basically be a pinch-hitter except perhaps for a very occasional start. Owners in keeper leagues might want to give Lowrie some consideration, given how good he was in 2017 and 2018. He is under contract with the Mets for 2020. Gagnon has been up and down throughout 2019 and is likely up just to give the Mets' bullpen some depth. Over 22.2 MLB innings, Gagnon has a 6.30 xERA and a 55 BPV. Finally, the move to the 60-day IL means that Smith can't return until the last week of 2019 although the likelihood is that this transaction signals the end of Smith's 2019 campaign. Like Lowrie, Smith could be a consideration for owners in keeper leagues. Over 176 at bats, he had a .271 xBA and a 122 PX. The presence of Peter Alonso, however, may mean that Smith's best chance of being a 2020 factor is a trade. —Phil Hertz
Impact: Med
Gagnon, Drew
Smith, Dominic

PT Loss:

-20%
Lowrie, Jed

---

Nationals | Joe Ross won't make next start
Washington Nationals RHP Joe Ross (forearm) tweaked his forearm during a bullpen session and has been scratched from his scheduled start on Saturday, Sept. 7. RHP Austin Voth will start in Ross' place. Source: The Associated Press
BHQ take: In case you're wondering why it was Voth instead of Ross starting for Washington on the 7th, Ross has what Washington is saying is a minor arm injury. However, when there are only a couple of weeks left in the season, there may not be such a thing as a minor arm injury when you're talking about pitchers. Entering last night's game, Voth had a 4.22 xERA and a 125 BPV over 23.1 innings in 2019. If Voth were to remain in the rotation down the stretch, he might be worthy of consideration by fantasy owners. —Phil Hertz
Impact: Med
Voth, Austin
Ross, Joe

---

Rockies | Colorado adds two arms
Colorado Rockies RP Phillip Diehl and RP Joe Harvey were recalled from Class AAA Albuquerque Friday, Sept. 6. Source: Rockies PR
BHQ take: Both Diehl and Harvey were demoted to AAA-Albuquerque on August 27, and now both are back in COL. Nothing has changed regarding their fantasy appeal (zilch), but each could get some bullpen work as the Rockies play out the season. The club also promoted SP Rico Garcia for a second shot at the rotation. His first didn't go so well as he gave up six earned runs and walked five in his five innings against the Red Sox in late August. Garcia did his best work early in the season when he had a 1.80 ERA in 13 starts at AA-Hartford, but his Triple-A experience (also 13 starts) was forgettable (6.90 ERA, 1.72 WHIP) The Rockies also bid adieu to outfielder Noel Cuevas, who was designated for assignment. Cuevas made one April appearance in 2019 after compiling 146 AB for COL in 2018, putting up a .233/.268/.315 line. The ten-year minor-league veteran offers little in terms of speed or power. —Rob Carroll
Impact: Low
Garcia, Rico
Harvey, Joe
Diehl, Phillip
Cuevas, Noel
News feed provided by: Fantasy.USATODAY.com
Playing Time Key
The playing time percentage changes at the bottom of most news items correspond to BaseballHQ.com's Teamview pages. The percentages approximate changes in AB, IP and Saves in the following manner:
For batters, each 5% of PT% ~ 31 AB (100% total for each position = 618 AB)
For pitchers, each 3% of PT% ~ 44 IP (100% total for a team's entire pitching staff)
For relievers, each 5% of Svs ~ 2 saves (100% of a team's total = about40 saves)
A complete explanation of BaseballHQ.com's playing time allocations can be found in the article "How the Projections are Created."
For more information about the terms used in this article, see our Glossary Primer.
Shopping Cart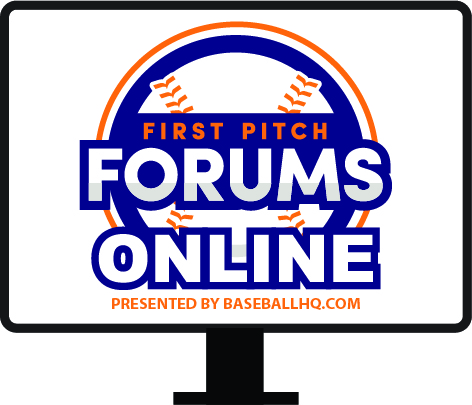 Our virtual First Pitch Forum returns!
Three online-only events: March 5, 11, 17
Join us live, or watch when you want
Just $19!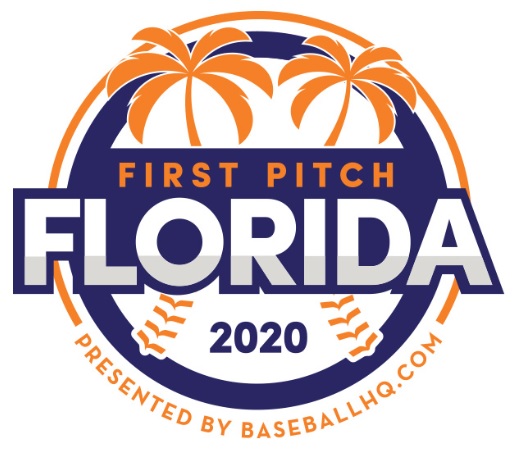 Inaugural Event!
February 28-March 1, 2020
St. Petersburg, FL
A few seats still left!