PT TODAY: Brewers left with hole after Yelich injury
By BaseballHQ
September 12th, 2019 12:07am
Team-by-team playing time allocation charts can be found in our Teamview pages.
National League

| American League
Brewers | Christian Yelich suffers broken kneecap
Updating a previous report, Milwaukee Brewers OF Christian Yelich (knee) sustained a broken kneecap on Tuesday, Sept. 10, and will miss the remainder of the 2019 season. Source: ESPN
BHQ take: Yelich's season-ending injury is a huge blow for MIL, which could be softened somewhat by the lineup returns of 3B Mike Moustakas and 2B Keston Hiura following injuries which sidelined each for 10 or more games. Outfielders Trent Grisham and Ryan Braun will gain PT with Yelich sidelined. Yelich was in process of showing he could largely sustain his 2018 second-half production and skills for an entire season. Yelich had battled minor second-half injuries before the kneecap fracture, curtailing his opportunity to match his first-half skills and production. He clearly now ranks among the game's elite hitters and players. Moustakas seemed on his way to a career year before being sidelined by late-season injuries, including the recent left wrist injury. He has shown slightly increased power skills and xBA, while his other skills remain stable. Hiura has shown prodigious power in his rookie debut, though his ct% is marginal. Second-half call-up Trent Grisham has shown above average pop, marginal plate skills and a sub-.240 xBA. —Tom Kephart
Impact: High
Grisham, Trent

PT Gain:

30%
Hiura, Keston

PT Gain:

15%
Yelich, Christian

PT Loss:

-90%
Moustakas, Mike

PT Gain:

25%
Braun, Ryan J

PT Gain:

25%

---

Padres | Hunter Renfroe to miss some time
San Diego Padres OF Hunter Renfroe (ankle) is going to be out for a little while, according to manager Andy Green Tuesday, Sept. 10. 'It's fairly obvious the numbers and production have suffered because of that,' Green said. Source: The Athletic - Dennis Lin
BHQ take: Following a fine 1H (.920 OPS), Renfroe has struggled to a .610 OPS through 176 AB in the 2H. And only recently a nagging ankle injury is being described as part of his problem. We wouldn't be surprised to see Renfroe shut down completely. His vacated AB is breathing new life into the playing time of Wil Myers, who is suddenly now 14-for-29 with three HR in September and has hit in 10 straight games. Similarly, recently acquired Nick Martini owns a nine-game hitting streak and is 12-for-36 in September, though with none of Myers' pop. Both will keep playing if they keep hitting. —Jock Thompson
Impact: High
Myers, Wil

PT Gain:

30%
Martini, Nick

PT Gain:

30%
Renfroe, Hunter

PT Loss:

-50%

---

Dodgers | Alex Verdugo may not return this year
Los Angeles Dodgers OF Alex Verdugo (oblique) won't participate in baseball activities for a few days, and manager Dave Roberts said Verdugo's chances of returning this year are becoming 'more bleak' with each passing day. Source: The Associated Press
BHQ take: We'll all but erase Verdugo's remaining PT projection with this news. For as long as he's out, the versatile Enrique Hernandez and Chris Taylor should see more AB. —Jock Thompson
Impact: High
Verdugo, Alex

PT Loss:

-20%
Taylor, Chris

PT Gain:

10%
Hernandez, Enrique

PT Gain:

10%

---

Pirates | Kyle Crick undergoes finger surgery
Pittsburgh Pirates RP Kyle Crick (finger) had surgery on his right index finger Tuesday, Sept. 10, after injuring the finger in a clubhouse altercation with RP Felipe Vazquez prior to the game on Monday, Sept. 9. Crick will not return this season. Source: The Associated Press
BHQ take: Here's something you don't see everyday—a player injured after a clubhouse altercation. Crick's primary contribution to fantasy owners this season had been holds. With the Pirates having won just 20 games since the All-Star break, there haven't been too many opportunities. If you're in search of holds, Francisco Liriano, Michael Feliz and Keone Kela are options, but their chances may be limited. —Rick Green
Impact: Low
Crick, Kyle

---

American League

| National League
Yankees | CC Sabathia activated
New York Yankees LHP CC Sabathia (knee) was activated from the 10-day injured list Wednesday, Sept. 11. Source: MLBRosterMoves
BHQ take: A rainout has pushed Sabathia's return to the second game of a Sept. 12 doubleheader, in which he will start and be followed by Domingo German. Sabathia was not recommended for for Sept. 11 start, but feel free to click over to the Daily Matchups to see if anything has changed. German is on the "innings-control" plan; after throwing a combined 123 innings in 2017 and 94 innings in 2018, he is now up to 140.2 IP in 2019, so this limited usage is likely to continue for the rest of the regular season. Fantasy owners are certainly pleased with German's 17 wins, but a glance at his monthly stats show an hr/9 greater than 2.0 in every month except April, which when combined with Sabathia's 2.4 hr/9, make those good days to stream opposition batters in search of HR against that combination. —Matt Dodge
Impact: Low
German, Domingo

PT Loss:

-2%
Sabathia, CC

PT Gain:

2%
News feed provided by: Fantasy.USATODAY.com
Playing Time Key
The playing time percentage changes at the bottom of most news items correspond to BaseballHQ.com's Teamview pages. The percentages approximate changes in AB, IP and Saves in the following manner:
For batters, each 5% of PT% ~ 31 AB (100% total for each position = 618 AB)
For pitchers, each 3% of PT% ~ 44 IP (100% total for a team's entire pitching staff)
For relievers, each 5% of Svs ~ 2 saves (100% of a team's total = about 40 saves)
A complete explanation of BaseballHQ.com's playing time allocations can be found in the article "How the Projections are Created."
For more information about the terms used in this article, see our Glossary Primer.
Shopping Cart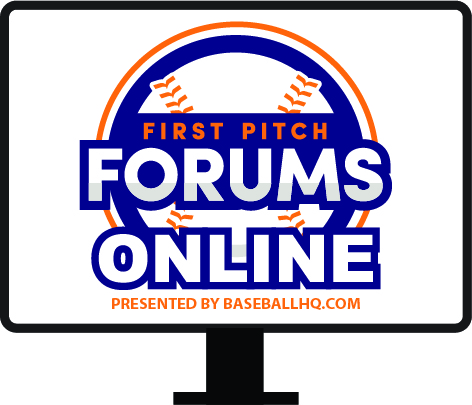 Our virtual First Pitch Forum returns!
Three online-only events: March 5, 11, 17
Join us live, or watch when you want
Just $19!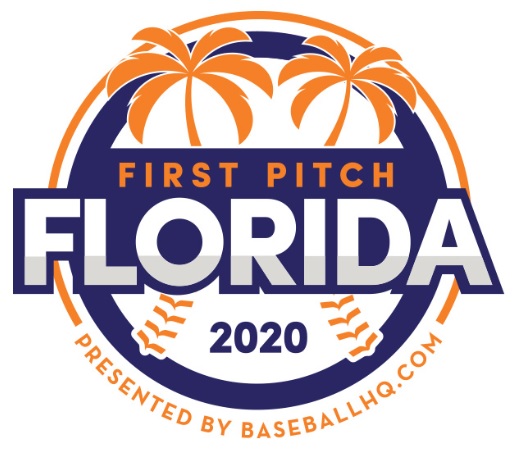 Inaugural Event!
February 28-March 1, 2020
St. Petersburg, FL
A few seats still left!