PLAYING TIME: Wright gets cortisone, MRI
By Brian Rudd

@RuddHQ
March 14th, 2012 1:03am
NATIONAL LEAGUE
Wright gets cortisone shot, MRI
David Wright (3B, NYM) received an anti-inflammatory injection in his ribcage, as well as an MRI, which showed no significant damage to the area. He could resume baseball activities later this week, and is still expected to be ready for Opening Day. But it certainly appears to be a situation to watch closely in the meantime.
Should Wright be unavailable for the start of the season, the Mets would have a few different options. The most likely players to fill in at third base would be Justin Turner (2B, NYM), Daniel Murphy (2B, NYM), or Ronny Cedeno (SS, NYM). Murphy is already expected to see the majority of action at second base, so it would probably mean just a little more job security for him. Cedeno, meanwhile, is slated to be the team's backup shortstop, so a move to third base would mean nothing more than multi-positional eligibility for him. He is currently dealing with tightness in his groin, but it isn't expected to be anything serious.
As for Turner, he is the likeliest person to fill in at any of the vacant infield positions, which would give him a bump in playing time. He received 435 at-bats with the Mets last season, and did pretty much what his minor league numbers said he was capable of, hitting .260 with four home runs and seven steals. While he should maintain a respectable contact rate, he has yet to display league average power or speed in any of the past four seasons, meaning he has virtually no upside.
Vogelsong no sure thing for start of season
Ryan Vogelsong (RHP, SF), who suffered a back strain in February, appears to be making progress. He has thrown two bullpen sessions, and has a 45-pitch session scheduled for March 14. While the Giants are hoping to have Vogelsong ready for the start of the season, they are making contingency plans in case he has to miss a start, or perhaps more.
Eric Surkamp (LHP, SF) could be the leading candidate should there be an opening to start the year. The soft-tosser put up some impressive numbers in Double-A last year, with a 2.02 ERA, 10.4 Dom, and 2.8 Ctl in 23 games (22 starts). Things didn't go so well for him in the majors, however. Surkamp made six starts, and his ugly 5.74 ERA was supported by a 0.8 Cmd. He would be a risky proposition even if he were to crack the rotation.
The other candidate for the fifth starter spot would be Brian Burres (LHP, SF). He turns 31 in April and has made 106 appearances in the majors during his career, including 56 starts. In that time, he has put up a 5.75 ERA and 1.4 Cmd, making him an unattractive option in any format.
AMERICAN LEAGUE
Rodriguez returns to action
After missing a few days due to a sprained index finger, Sean Rodriguez (SS, TAM) returned to the lineup March 13. He is very likely to begin the season as the starting shortstop, but still has much to prove offensively. After hitting 32 home runs in 2009, (30 in minors), big things were expected in the power department. Rodriguez has been a major disappointment since then, though, with a sub-.700 OPS each of the past two seasons. His power has been in decline, as he posted a 94 PX last season, while batting just .192 against right-handers.
The potential is still there for Rodriguez to be a valuable power source, and he is eligible in most leagues at second and third base, as well as shortstop. He is likely to be a batting average drag, though, and is at risk of losing time against right-handers if he can't improve upon last season's numbers. Luckily for Rodriguez, he currently isn't facing a whole lot of competition.
Reid Brignac (SS, TAM) is probably his greatest threat to playing time in the short-term. He has just a .632 career OPS against right-handers, very little power, and his speed is minimized by the fact that he struggles to get on base. There is also a chance that Jeff Keppinger (2B, TAM) could see some time at shortstop, though he has started just 13 games there over the past three seasons. Former number one overall pick Tim Beckham could arrive on the scene at some point during the season, but he hasn't yet lived up to his lofty expectations. For now, it appears Rodriguez has another opportunity to prove he is worthy of an everyday job.
Gentry sprains wrist, Borbon impresses
Craig Gentry (OF, TEX) reportedly suffered what is being called a mildly sprained wrist diving for a ball during the Rangers' March 13 game. As noted last week by Playing Time analyst Kristopher Olson, Gentry has plenty of stolen base upside if he can find at-bats, but this could certainly hurt him in his quest for playing time. Meanwhile, one of his main competitors, Julio Borbon (OF, TEX), is really impressing manager Ron Washington with his strong spring. Borbon received 435 at-bats in 2010, but got on base at just a .304 clip. He began last season getting the majority of playing time in center field, but suffered a strained hamstring in May, and didn't make it back to the majors before tearing an ankle ligament in July. He stole 16 bases in just 131 Triple-A at-bats last year, showing he has plenty of speed. The challenges will be locking down a job and getting on base more than he has the past two years.
AL short take
Salvador Perez (C, KC) injured his knee March 13 while warming up Jonathan Sanchez in the bullpen. Should it turn out to be something that forces him to miss some time, the Royals would be left with Brayan Pena (C, KC) and Manuel Pina (C, KC) battling for the starting job. Pena brings to the table a strong contact rate (89% last year) but offers very little power. Pina posted a strong 0.90 Eye in the minors last season, but it resulted in just a .239 batting average. With a .581 projected OPS in the majors, you will probably want to look elsewhere, even if his role expands ...
For more information about the terms used in this article, see our Glossary Primer.
Shopping Cart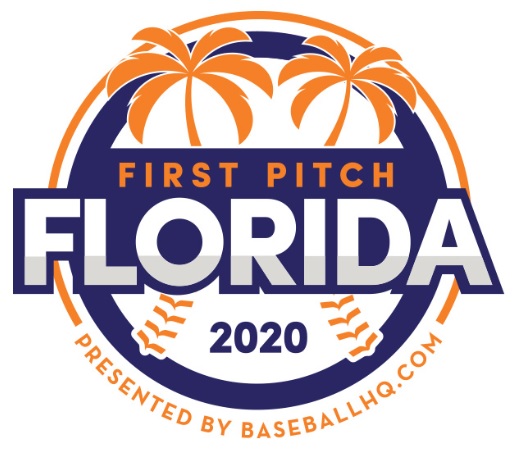 Inaugural Event!
February 28-March 1, 2020
St. Petersburg, FL
A few seats still left!