PLAYING TIME: Whither Bobby Abreu?
By Jock Thompson

@JOCKatHQ
March 20th, 2012 12:06am
AMERICAN LEAGUE
Abreu / LAA PT questions hang on Morales' spring debut
Bobby Abreu (OF/DH, LAA) is one of several 2011 LAA regulars without a position heading into Opening Day, thanks in large part to the offseason acquisition of Albert Pujols. And now with Kendry Morales' (DH/1B, LAA) first DH game action scheduled for March 20 vs. KC, the starting lineup could soon become more crowded. Morales is well past the point of his aborted 2011 recovery, having run the bases and played in minor league games for the first time this past week without lingering aftereffects. If LAA's new optimism about his physical condition and plate timing is based in reality, Morales will immediately supplant Abreu as LAA's LH-hitting DH—and provides a legitimate power bat behind Pujols.
After emerging from a late February meeting with Mike Scioscia over his reduced role, Abreu suggested that the Angels manager offered assurances that he'd get 400 AB from various spots in the lineup. If true, Abreu's 2011 numbers hint that is a promise that Scioscia can't—and shouldn't try to—keep.

AB    BA    vL   xBA   bb%  ct%  PX  HR   G/L/F    Spd  SB  SB%
===  ====  ====  ====  ===  ===  ==  ==  ========  ===  ==  ===
502  .253  .238  .254  13%  77%  85   8  47/21/32   68  21  81%
Now 38, Abreu failed to hit .260 overall for the second straight season, while his power vanished along with his bat speed. Abreu's ability to work counts and draw walks—and his opportunism on the base-paths despite declining speed—are all that remain of a once terrific skill set. If this profile wasn't pessimistic enough, Abreu is also having a poor spring—3-for-22, one xBH—during which "glacial" and "like bulk mail" have been terms used repeatedly to describe his on-field play.
A healthy Morales appears to limit LAA's options to trading Abreu, or cutting him and eating his $9M contract. Placating him into an OF/DH bench role with limited AB as Morales insurance seems unlikely—a possibility that Abreu's defensive ineptitude makes look even more remote. In short, Abreu's future looks grim, be it with the Angels or elsewhere, and he should be avoided on draft day.
As noted previously in this space, Mark Trumbo (DH/1B, LAA) is another Angel whose PT outlook will suffer if Morales can play. But no one is questioning the younger Trumbo's legit power, and his handedness makes him more likely to see DH AB in tandem with Morales. His early work defensively at 3B has been an adventure so far, but the effort continues and should be monitored.
Soria MRI shows ligament damage
Already scuffling through a tough spring, Royals closer Joakim Soria (RHP, KC) exited his Sunday appearance with a sore elbow after retiring just one of the five batters he faced. Soria's spring numbers—7 ER in 3 1/3 IP—weren't worrisome on their own. But an MRI revealed ligament damage, the extent of which was still unclear. Regardless of next course of action, Soria's effectiveness is in doubt even if he returns in 2012. And looking out further at a frugal KC club faced with two more expensive option years through 2014, it's possible that the search for KC's next closer begins now.
A loaded KC bullpen suggests that Soria's successor, either short-term or long-, is hardly cut-and-dried. The most experienced and likely candidate now would be ex-LA closer Jonathon Broxton (RHP, KC), who signed a one-year $4M contract with the Royals over the winter. Broxton has endured a spectacular collapse that began in mid-2010 and ended in elbow surgery last September. Prior to this time, he owned skills and stuff as dominating as any closer in the game, punctuated by a near-200 BPV. Since then, Broxton's BPV has been entrenched in sub-zero territory, which says that he's hardly a sure thing now. But Broxton has been pain-free and drawing good early reviews for both his stuff and command this spring, while tossing two scoreless IP with a 3/1 K/BB.
Tim Collins (LHP, KC) also gets a slight saves nod per BHQ's pre-injury projections, even though his handedness may work against him. The 22-year old Collins displayed solid dominance and a fine 3.63 ERA over 67 IP in his 2011 rookie season, but a 6.4 Ctl and a 4.74 xERA suggests that he may not yet be suited for 9th inning duties. A more interesting "inexperienced" option is Greg Holland (RHP, KC), who came out of nowhere to post a 1.95 xERA and a 134 BPV in 82 IP. Holland's atypical performance needs some follow-up confirmation, but he's worth keeping an eye on. Coming off a 9.4 Dom and 52% GB% in his rookie year, Aaron Crow (RHP, KC) is another power arm for the Royals to consider, even though he finished 2011 with Ctl issues.
The truly inexperienced dark horse here is Kelvin Herrera (RHP, KC), who has now recorded six spring innings of one run ball and a 9/2 K/BB. In 2011, the 22-year-old Herrera displayed overpowering stuff in a 67 IP march through three minor league levels, highlighted by a 2.07 ERA and 70 Ks, and ending with a 2 IP curtain call in KC. The bottom line here is that the Royals appear to have no shortage of closer candidates.
AL short takes
While current BaseballHQ.com projections show Johnny Giavotella (2B, KC) as the PT favorite at 2B, there is now a legitimate question as to whether he'll win the job. Per manager Ned Yost, both Chris Getz (2B, KC) and Yuniesky Betancourt (SS/2B, KC) are in the competition, with Betancourt being singled out for having made an impression. Betancourt's recent power—29 HR in 2010-11—is his one semi-attractive offensive skill at an MI spot, but it may not play as well in pitcher-friendly KC as it did in MIL. Still, his MLB contract is a factor that potential Giavotella owners should note ...
After watching him struggle again this spring, MIN assigned Tsuyoshi Nishioka to Triple-A Rochester in hopes that the Japanese import can somehow rediscover his game in the minor leagues. Nishioka's three-year $9+M contract has been an unmitigated disaster for the Twins, who have yet to see any of the speed / contact / small-ball skills that the five-time Japanese All-Star showed before coming to the U.S.. His struggles further cement the starting MI jobs of both Jamey Carroll (SS/2B, MIN) and Alexi Casilla (SS/2B, MIN). Nishioka should be avoided by fantasy owners until something changes ...
NATIONAL LEAGUE
NL short takes
Phillies GM Ruben Amaro told the press Monday that Chase Utley (2B, PHI) had left camp to see a specialist about cartilage issues in both of his knees, and was now a long shot to be ready on Opening Day. Rookie Freddy Galvis (2B, PHI) was named as the likely PHI interim solution, but as Matt Gelfand's recent profile suggests, his offense is a non-starter for fantasy purposes. With Ryan Howard also out indefinitely, Phillies pitchers may sue for non-support early in the season—further suggesting that the front office could seek help outside the organization ...
Less than two weeks after knee surgery, Corey Hart (OF, MIL) is reportedly well ahead of his projected recovery schedule, and will attempt to play in a minor league game on March 23. Hart's previous timetable left him doubtful for Opening Day, but now he's at least a 50-50 proposition. The latest optimism has minimal fantasy / PT impact aside from moving Hart up draft cheat sheets; the MIL OF remains woefully thin skills-wise, behind the regulars ...
Despite going 5-for-18 as a March DH and pinch-hitter, fragile Freddy Sanchez (2B, SF) has yet to make a defensive appearance in the field due to continued weakness in his surgically-repaired throwing shoulder. The Giants are now confirming that Sanchez is looking increasingly unlikely for Opening Day. Ryan Theriot (2B/SS, SF) and Mike Fontenot (2B/SS, SF) are the best bets to take over 2B playing time in the interim, with Theriot's ct% / BA being the best skill between them. If a return to health results in the return of his running game, Theriot could return a small profit as a utility player in deeper leagues ...
For more information about the terms used in this article, see our Glossary Primer.
Shopping Cart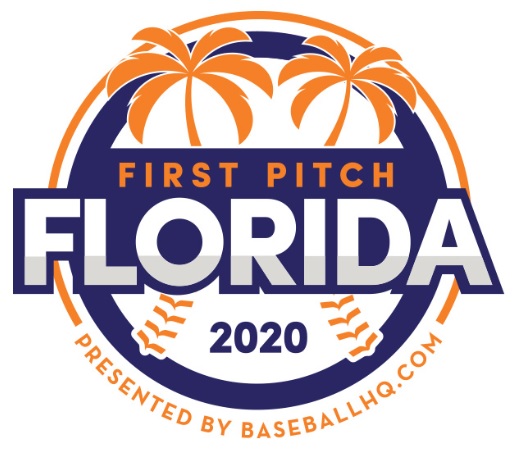 Inaugural Event!
February 28-March 1, 2020
St. Petersburg, FL
A few seats still left!