PLAYING TIME: White Sox lineup; Yankees catchers
By Brent Hershey

@BrentHQ
April 5th, 2012 11:05pm
AMERICAN LEAGUE
Morel to bat second, Pierzynski fifth
New manager Robin Ventura announced that his 2012 lineup would include Brent Morel (3B, CHW) batting second and A.J. Pierzynski (C, CHW) in the five-hole.
Outside of a crazy September that was propelled by a 30% hr/f, Morel didn't really show much in his first full campaign to justify the additional AB that will come with batting second. He finished with a 5% bb% and puny .283 OBA to go along with his .245 BA and .366 Slg. While he showed improved contact skills (86%), the extra plate appearances may not result in much added production.
Pierzynski at least has displayed a consistent .400+ Slg over his career that one would associate with a middle-of-the-order lineup slot, but at 36, he's in fade mode: his PX hasn't cracked 90 since 2006 and his HR output has declined over that span as well, bottoming out at 8 in 2011. He's even better at making contact than Morel, with a rate of 90%+ the past three seasons.
Given the Sox's other options, perhaps this is the most optimal lineup arrangement—though it says a lot about their dearth of choices.
Stewart traded to Yankees, Cervelli demoted
The Yankees' catching carousel took another rotation on Wednesday, as the team acquired Chris Stewart (C, NYY) from the Giants for reliever George Kontos (RHP, SF). The 30-year-old Stewart was out of minor-league options and so was added to the 25-man roster at the expense of Francisco Cervelli (C, NYY), who was sent to Triple-A.
Stewart logged a career-high 162 AB in 2011 due to the injury to Buster Posey (C, SF), but his .204/.275/.309 line confirms that he has no fanalytic value. The move was made primarily from an organizational depth perspective, as prospect Austin Romine (C, NYY) has been battling a back injury all spring and is not yet ready to catch for the Yankees' Triple-A club.
Cervelli has spent parts of the past three seasons as the perfect fanalytic backup catcher: limited AB (484 total), but a respectable career BA (.272) despite the utter lack of secondary skills (in other words, no power or speed). He will certainly see some MLB time later this season, perhaps as soon as Romine is able to take on the Triple-A workload. Cervelli is not worth burning a reserve spot for at this point, but could be an adequate #2 fantasy catcher if he is recalled.
AL short takes
Updating a note from March 29, the Rays officially put B.J. Upton (OF, TAM) on DL to start the season, and word is that Jeff Keppinger (2B, TAM) will get ample time in the infield for now. His contact-only approach is not likely to help a fantasy roster ...
In a mild surprise, Alex Liddi (3B/1B, SEA) made 25-man roster instead of Carlos Peguero (OF, SEA). Liddi, who hit 3 HR in 40 AB during a late-season callup in 2011, impressed in camp this spring with a .370/.453/.587 line in the thin Arizona air. He did strike out in nearly a quarter of his AB, which has been one detriment to his development, but his ability to play both infield corner positions and having a RH power presence off the bench were cited as the reason for his winning the job. It's by no means a long-term assignment, given the current injuries to outfielders Mike Carp and Franklin Gutierrez, so Liddi's window for staying up with the big club could be short ...
The Royals announced Thursday that Jonathan Broxton (RHP, KC) would be the "primary" closer in Joakim Soria's (RHP, KC) absence. Broxton's spring numbers looked good—8 IP, 1 ER, 11 K, 4 BB—but Greg Holland's (RHP, KC) 14 K, 1 BB in 11.2 IP were just as impressive. Expect both to get some chances early on, though it seems as if Broxton's experience could be tipping the scales in his favor, at least to start ...
NATIONAL LEAGUE
DeRosa's scorching spring leads to Opening-Day assignment
Mark DeRosa (IF/OF, WAS) has taken advantage of several injuries in the Washington outfield and was the Nationals' Opening Day left fielder. DeRosa, beset by a three-year battle with a balky left wrist, made a statement that the injury is behind him. He completed a 16-for-35 (.457) March, with 11 walks and just 2 strikeouts. His ability to play the infield and outfield corners and .851 career OPS vs. LHP could mean significant playing time for the Nationals, at least in the early going.
He's had several seasons of double-digit HR when he's been able to corral 500-AB in one campaign—but that hasn't happened since 2009, and at 37 years old, the chance of it happening again are remote. But he could have some value as a 23rd man or a multi-positional reserve pick in NL only leagues.
Torres re-injures calf and heads to DL
Andres Torres (OF, NYM) re-aggravated his strained left calf on Thursday, and will likely miss at least three weeks, according to the team. Torres first injured it during a spring training game on March 20, but was deemed well enough to play Opening Day. He left the game in the seventh inning, and Scott Hairston (OF, NYM) replaced him.
Hairston is likely to gain AB due to the injury, though he's no picture of health, either. He only logged 20 Grapefruit League AB, mustering but one hit, due to a strained oblique. Hairston has put up some interesting power numbers over part-time AB in his career, but a BA-killing ct% and sub-30% hit rates have helped depress his value. If the past is any indication, any offensive burst will be short-lived.
For more information about the terms used in this article, see our Glossary Primer.
Shopping Cart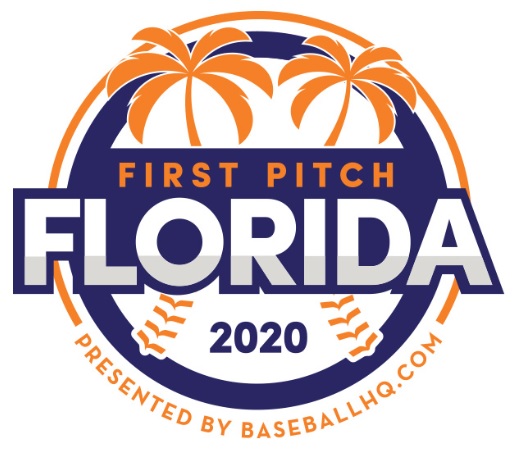 Inaugural Event!
February 28-March 1, 2020
St. Petersburg, FL
A few seats still left!