PLAYING TIME: Sore elbow puts Farnsworth's status in doubt
By Brian Rudd

@RuddHQ
April 3rd, 2012 11:05pm
AMERICAN LEAGUE
Sore elbow puts Farnsworth's status in doubt
Kyle Farnsworth (RHP, TAM) was scheduled to see a doctor about his ailing elbow April 4, which obviously puts his availability for Opening Day very much in doubt. While nothing is official yet, all reports and signs are suggesting that the Rays will be looking for someone else to handle ninth inning duties to begin the year. Joel Peralta (RHP, TAM), who saved six games last season, including four in September while Farnsworth was sidelined, appears to be the most logical candidate. However, former closer Fernando Rodney (RHP, TAM) and J.P. Howell (LHP, TAM) could very well be part of the equation, too. Let's take a look at the projected BPI's for each of these pitchers:

Player   IP   ERA  xERA  WHIP  Ctl  Dom  Cmd    G/L/F   BPV
======   ==  ====  ====  ====  ===  ===  ===  ========  ===
Peralta  61  3.32  3.93  1.11  2.4  7.9  3.4  28/18/54   85
Rodney   51  4.76  3.93  1.47  5.1  8.1  1.6  53/18/29   39
Howell   51  4.06  3.58  1.39  4.6  8.8  1.9  53/17/30   66

Peralta is certainly the most likely to exhibit excellent Cmd, as he doesn't issue too many free passes. However, his extreme fly ball tendencies make him a little risky in high leverage situations. A 19% home run per fly ball rate and 2.6 hr/9 in 2008 led to a 5.98 ERA, showing what can go wrong with a little bad luck mixed in. Peralta has avoided serious damage the past three seasons, however, as his home run per fly ball rate has been below the league average, and in each of the past two years, he has posted a 0.9 hr/9.
Rodney's Cmd has been in decline, and hasn't reached the 2.0 mark since 2007. That, however, didn't stop him from notching 37 saves in 2009, followed by 14 the following year. While his ground ball rate is consistently strong, the rest of Rodney's skills are uninspiring, and his 0.9 Cmd and 1.69 WHIP from a year ago show just how risky of an investment he is, regardless of role.
As for Howell, he nearly reached a triple-digit BPV in both 2008 and 2009, before missing all of the 2010 season due to a torn labrum. He made it back a third of the way through last season, and while his solid ground ball tendencies were still intact, both his Ctl and Dom took a significant step back from previous levels. Howell has been outstanding this spring, with a K:BB of 12:3 in nine innings so far. If he can prove his skills are back, he could be a factor in the ninth inning, particularly against left-handed heavy lineups.
One more name that can also be added to the mix is Jake McGee (LHP, TAM). His extreme fly ball tendencies and struggles against right-handers may put him way down the list to begin the season. However, the 25-year-old boasts a career minor league Dom of 10.4, and could potentially find himself competing for the closer role at some point, should Farnsworth remain injured or ineffective.
At this point, Peralta appears most likely to see the majority of save chances in the short-term. However, with the uncertainty regarding both the extent of Farnsworth's injury and the current bullpen pecking order, it may be wise to temper expectations, and not go overboard on the bidding. This is certainly a situation to follow.
Bailey facing surgery, likely out 4-5 months
The Red Sox received some bad news when it was revealed that oft-injured closer Andrew Bailey (RHP, BOS) will undergo thumb surgery, which will keep him out of action for most of the season. Playing Time analyst Kristopher Olson noted a couple of days ago that Mark Melancon (RHP, BOS) and Alfredo Aceves (RHP, BOS) are the most likely candidates to take over ninth inning duties should Bailey miss time, and that still appears to be the case. Melancon, who had a 57 percent ground ball rate, 8.0 Dom, and 94 BPV in 71 games with Houston last season, owns the superior skills. However, Manager Bobby Valentine has given no indication who currently has the upper hand, and, as of this writing, our current depth chart shows a 50/50 split between the two.
Inge to DL, but will start at 2B vs LHP
Brandon Inge (3B, DET) was placed on the disabled list due to a groin strain, but is only expected to miss seven games before returning April 14. Manager Jim Leyland announced that upon his return, Inge will get most of the starts at second base against left-handers. He has an .800 career OPS against LHP, but that mark fell to .717 last season in a small 98 at-bat sample. Due to his recent struggles against right-handers, and the fact he has never played second base in his major league career, it appears likely Inge will fall short of last season's career low 269 at-bats. When Inge does start at second base, it isn't likely to impact the playing time of Ryan Raburn (2B, DET), as Leyland stated he will find somewhere else for him to play on those days.
NATIONAL LEAGUE
Lannan to Triple-A, Detwiler in rotation
According to Adam Kilgore of the Washington Post, sources say that John Lannan (LHP, WAS) is headed to Triple-A to begin the season, which would likely open up the fifth spot in the rotation for Ross Detwiler (LHP, WAS). Manager Davey Johnson had said earlier this spring that Lannan would be in the rotation, but that plan has apparently changed. Detwiler made 15 appearances (10 starts) with the Nationals last season, and posted a solid 3.00 ERA. He was helped a bit by both a 28% hit rate and 80% strand rate, and his marginal Dom means there's probably not much upside. He does a decent job of keeping the ball on the ground, though, and last year's 3.98 xERA is probably a reasonable expectation for Detwiler in 2012.
As for Lannan, this news may be surprising to him, as he is making $5 million this year, and is coming off a season in which he put up a 3.70 ERA in 33 starts. A closer look shows that he is very unlikely to see another sub-4.00 ERA in the near future. While Lannan keeps the ball on the ground more than half the time, he hasn't topped a 1.4 Cmd in any of the past three seasons. Despite his good fortunes in 2011, he still sports an ugly 1.51 WHIP in 58 starts over the past two years. Lannan is likely to work his way into the rotation at some point, but be wary of the signs pointing to some level of regression.
NL short takes
After being placed on waivers by Baltimore March 30, it didn't take Alfredo Simon (RHP, CIN) long to find a job, as he was claimed by the Reds. While 16 of his 23 appearances last season were in a starting role, it is likely he will serve out of the bullpen, as the Reds are a bit thin there, and have their starting rotation set to begin the season. The 30-year-old has totaled just 184 1/3 innings during his career, and has been tattooed by right-handers, to the tune of a .923 OPS. Simon isn't likely to be a lefty specialist either, as he has just a 1.8 Cmd against them, along with a .793 OPS allowed. With a 5.18 career ERA and a 1.7 hr/9, Simon offers very little upside, but the Reds are hoping he can add some depth to their staff...
Jordan Schafer (OF, HOU), who had been sidelined since March 18 due to a sprained hand, returned to the lineup April 3. His status for Opening Day was in question, but it is now looking like he will be ready, especially since a DL stint can no longer be backdated. Schafer's 72% career contact rate and .311 on-base-percentage leave a lot to be desired, particularly for someone with very little power. However, he is supposed to get regular playing time, and had a 139 Spd score and 22 steals in just 302 at-bats last year, making him an attractive speed source...
For more information about the terms used in this article, see our Glossary Primer.
Shopping Cart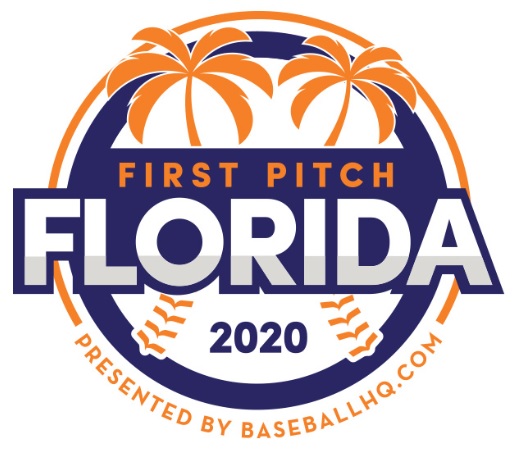 Inaugural Event!
February 28-March 1, 2020
St. Petersburg, FL
A few seats still left!