PLAYING TIME: Season-ending Tommy John surgery for Soria
By Thomas Kephart
March 24th, 2012 12:05am
AMERICAN LEAGUE
Soria out for season with Tommy John surgery
Joakim Soria (RHP, KC) is headed for season-ending Tommy John surgery, due to the right elbow ligament damage that BaseballHQ.com analyst Jock Thompson cited in his detailed March 20 PTT coverage. KC has yet to reveal Soria's replacement as closer. The situation could be fluid, as KC's bullpen is deep in replacement candidates, headed by Greg Holland (RHP, KC) and Jonathon Broxton (RHP, KC).
Soria should be eliminated from draft lists of those in redraft leagues, yet makes a potentially desirable reserve stash for those in keeper formats. Soria has displayed elite skills throughout his career, with five straight seasons of 100+ BPV, and is still relatively young at age 27. The potential for considerable post-TJS value in future seasons is here, depending on Soria's recovery.
OAK rules Barton out for Opening Day, names Cespedes starting CF
OAK has journeyed to Japan for its season-opening two-game series vs. SEA without Daric Barton (1B, OAK), who is slowly recovering from surgery for a torn labrum. OAK remains hopeful that Barton will be ready for its April 6 home opener. While an Opening Day starter has yet to be named, the replacement field was narrowed when Chris Carter (1B, OAK) recently was optioned to Triple-A, leaving Kila Ka aihue (1B, OAK) and Brandon Allen (DH/1B, OAK) still in the race. Both players were profiled in previous March 5 PTT coverage available on their Playerlink pages.
OAK also has named Cuban rookie Yoenis Cespedes (OF, OAK) as CF starter, with erstwhile starting CF Coco Crisp (OF, OAK) shifting to LF. Manager Bob Melvin's recent comments further indicate that off-season acquisition Josh Reddick (OF, OAK) will open the season as the primary RF. OAK recently optioned prospect Michael Taylor (OF, OAK) to Triple-A, but retains considerable OF depth, including LHB Seth Smith (OF, OAK), plus RHB Collin Cowgill (OF, OAK) and Jonny Gomes (OF, OAK).
LHB Reddick featured an enticing 119 PX/120 Spd mix in 2011. It is still unclear whether he will be given a full-time opportunity, be relegated to the "good" side of a platoon, or only be rested vs. particular LHP. Cowgill looms as the most likely platoon mate for Reddick, while Gomes is more likely to fill a platoon DH role, perhaps with Smith. Gomes offers consistent above-average power, including a 143 PX in 2011, and proven success vs. LHP, with a career .281 BA and .877 OPS vs. LHP. Cowgill has only 92 MLB AB, but has posted big minor league SB totals, including 30 SB in 2011, despite 111 Spd.
NATIONAL LEAGUE
Madson's elbow issues continue
Closer Ryan Madson (RHP, CIN) is headed to Cincinnati for a weekend examination of his problematic right elbow. Madson experienced a March 22 setback and has yet to pitch in a Cactus League game. He now seems virtually certain to begin the season on the DL. Elite setup reliever Sean Marshall (LHP, CIN) is the likely closer in Madson's absence, though the effects could ripple throughout the CIN pitching staff.
Setup duties with Marshall closing would likely be divided on a mix-and-match basis among Nick Masset (RHP, CIN), Jose Arredondo (RHP, CIN) and Bill Bray (LHP, CIN). Aroldis Chapman (LHP, CIN), seemingly ticketed for Triple-A to continue his transition back to a starting role, could rejoin the setup mix. Chapman has been erratic in his brief MLB tenure, as illuminated by 2011's tale of two halves. Shoulder inflammation and wildness yielded a first-half minor league demotion, but he rebounded to post a 130 BPV, 13.1 Dom, and 2.6 Cmd in the second half.
Masset is returning from early spring training shoulder soreness, and is reportedly likely to be ready for Opening Day. He posted back-to-back 100+-BPV seasons in 2009-2010, but is attempting to rebound from a disappointing 2011, which included a 64 BPV.
Arredondo displayed second-half skills gains in his 2011 return from Tommy John surgery which cost him 2010. He is still trying to recapture his pre-injury 2008 form, which included 2.5 Cmd, 87 BPV, and 3.50 xERA.
Bray has battled a spring groin issue and is viewed primarily as a lefty specialist, is the only southpaw setup man unless Chapman returns to the bullpen. Bray has been particularly effective vs. LHB, limiting them to a .225 BA and .645 OPS in his career.
NRI Jeff Francis (LHP, CIN) has emerged as a strong contender for a possible long-relief, swingman role, but has no experience as a late-inning setup reliever. A return to relief by Chapman could leave Francis as the most likely rotation replacement in case of a starting pitcher injury.
Any extended absence by Madson would test CIN's bullpen depth. Many current relievers have shown flashes of elite-caliber performance, but only Madson and Marshall have proven able to attain consistency.
NL short takes
The stream of bad news for Chris Carpenter (RHP, STL) continued with Friday's diagnosis of a nerve condition in his right shoulder. Already battling neck stiffness attributed to a bulging cervical disc, Carpenter has been declared out indefinitely. Carpenter has a nerve ailment history, as similar issues interrupted his 2008 return from Tommy John surgery. The potential value of his initial replacement, Lance Lynn (RHP, STL), could be rising. Lynn posted a 2.56 xERA and 145 BPV in 35 relief innings in 2011 ...
MRI results on Drew Storen's (RHP, WAS) right elbow revealed elbow inflammation, but no structural damage. Storen posted elite skills in his first season as closer, including a 120 BPV and 3.01 xERA, but is now questionable for Opening Day. Setup man Tyler Clippard (RHP. WAS) has displayed closer-worthy skills—BPVs of 96 and 117 BPV— in 2010-11, and former closer Brad Lidge (RHP, WAS) are likely to find their way into save situations if Storen were sidelined for an extended period ...
For more information about the terms used in this article, see our Glossary Primer.
Shopping Cart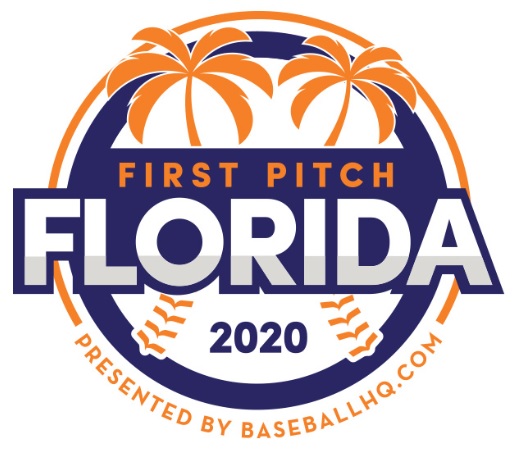 Inaugural Event!
February 28-March 1, 2020
St. Petersburg, FL
A few seats still left!