PLAYING TIME: Resurgent Matusz earns rotation spot
By Matt Gelfand

@MattBHQ
April 1st, 2012 11:11am
AMERICAN LEAGUE
Orioles waive Simon, demote Tillman - Matusz's job to lose
The Orioles placed Alfredo Simon (RHP, BAL) on waivers Saturday, clearing up some question marks about the team's starting rotation, while also freeing up space on BAL's 40-man roster for additional offense. Simon compiled pedestrian stats in 16 starts for the Orioles in 2011 with a 6.6 Dom and 3.1 Ctl. However, his xERA (4.18) and slight uptick in Cmd from 2010 to 2011 (1.7 to 2.1) provides hints of usefulness. Simon is out of options, which ensures that he'll become a free agent should he clear waivers. However, he hasn't done himself any favors this spring, allowing seven ER in nine Grapefruit League innings.
BAL's rotation became even more clear with the demotion of Chris Tillman (RHP, BAL) to Triple-A Norfolk. The sporadic youngster actually had a fairly strong spring, sporting a 2.92 ERA, a 6/3 K:BB ratio while hitting 96 mph on the radar gun, silencing questions about his diminishing fastball speed. It's possible he'll return to the big league club as a converted reliever, although his Ctl (3.6) and Cmd (1.8) suggest avoidance in any role for now.
This all but ensures that Brian Matusz (LHP, BAL) - owner of a 10.69 ERA in 2011—will land a rotation spot, as Zach Britton (LHP, BAL) and Tsuyoshi Wada (LHP, BAL) have been slowed by shoulder and elbow injuries, respectively. Matusz was buzzy entering 2011, following a 10-win, 4.30 ERA campaign in which he showed competent Dom (7.3) and decent Cmd (2.3). However, he sputtered out of the gate in 2011, suffering an across-the-board skills drop (4.3 Ctl, 6.9 Dom, 1.6 Cmd), while a 53% strand rate didn't help matters. Injuries (back, hamstring, blisters) may have contributed to the implosion, and his spring stats—10 ER in 24 IP, and a particularly enticing 22:3 K:BB ratio —point to health and increasing confidence heading into this season. He remains a risk, but his Dom upside and secure rotation spot makes him a worth end-game speculation in fanalytic drafts.
Baker sent to DL, Hendriks the beneficiary
MIN placed Scott Baker (RHP, MIN) in the 15-day DL, retroactive to March 27. He'll be eligible to return prior to April 15, the first time the Twins will need a number 5 starter. Baker recently acknowledged that his arm isn't 100 percent, a recurring theme for the 30-year-old who has teased us with a high-Dom, high-Cmd profile for years. He posted career highs in both categories (8.2, 3.8) in 2011, and his 102 BPV speaks for itself. The skills potential alone makes him worth a DL stash if you can get him, but certainly don't count on Baker as an anchor once he returns.
Should Baker miss some starts, 23-year-old Liam Hendriks (RHP, MIN) stands to benefit. With Jason Marquis (RHP, MIN) at risk of being placed on the bereavement list as he tends to a personal issue, Hendriks should get his shot regardless, and could stick if he carries over his GB/Cmd profile to the majors. An ugly 6.17 ERA in a 23-inning September call-up in 2011 masked impressive building blocks (46% GB%, 6.2 Dom, 2.7 Cmd), and a 1.80 ERA in 20 IP this spring only instills further confidence. Manager Terry Ryan indicated the Hendriks could remain in the rotation if he performs well in spot starts, making him one of the more intriguing names to target late in drafts or via the waiver wire.
AL short take
After experiencing soreness in the back of his right shoulder during the Yankees' Friday night game against the Phillies, Michael Pineda (RHP, NYY) has landed on the DL with shoulder tendonitis. Pineda's spring woes were previously documented by BaseballHQ.com analyst Thomas Kephart here, as it was speculated that either he or Ivan Nova might find themselves in Triple-A given NYY's starting pitching depth. It seems Pineda may now need to make some rehab starts there before he can be trusted in the rotation ...
NATIONAL LEAGUE
Moyer earns rotation nod, Pomeranz demoted for now
COL will open the 2012 season with a four-man rotation of Jeremy Guthrie (RHP, COL), Juan Nicasio (RHP, COL), Jhoulys Chacin (RHP, COL), and 49 year-old Jamie Moyer (LHP, COL), who earned a spot following a 2.77 ERA this spring. This move will likely force Tyler Chatwood (RHP, COL) and Guillermo Moscoso (RHP, COL) (who, combined, are just one year older than Moyer) to bullpen roles, while prospect Drew Pomeranz (LHP, COL), optioned to Triple-A after the announcement, will join the rotation on April 15 to make his first start.
It will be difficult to consider drafting Moyer in any league besides one that scores extra for grey hairs, but, if you can believe it, Moyer's 2010 season actually points to some upside. A 4.84 ERA was partially the product of a 61% strand rate, and his 3.2 Cmd and 44% GB% were both his highest in more than a decade. Of course, it's tough to determine how the skills of a Baby Boomer coming off Tommy John surgery will hold up over the course of a 162-game season—let alone the first few months—but if Moyer can maintain his pinpoint control, he could surprise.
Ceding to Moyer is the 23-year old Pomeranz, who, as BHQ analyst Brian Rudd previously pointed out, displayed a 10.6 Dom in the minors in 2011. His 18-inning Major League audition provided some upside, albeit in a petri dish-sized sample. He showed a nice ground ball tilt (47%) and promising Cmd (2.6) for someone with just 24 IP above Class A ball under his belt. The Rockies are reportedly capping his innings at 170 this season, and while this bodes well for his endurance in 2013, the kid-gloves approach combined with his inexperience makes him a risky pick in 2012.
Mets pencil-in healthy Santana for Opening Day
Johan Santana (LHP, NYM) will get the Opening Day nod for the Mets after missing all of 2011 due to shoulder surgery. Santana showed no signs of trouble this spring, tossing 18 innings with a 3.44 ERA and a 13:7 K: BB ratio. Manager Terry Collins confirmed that Santana is "healthy," although the Mets expect to monitor his innings initially, making him a slight risk for leagues that value quality starts. Santana's effectiveness will be partially dependent upon whether he can regain his pre-2010 Dom, which slipped to 6.5, while his Cmd slid below the 3.0 threshold for the first time since 2002. Nineteen months removed from shoulder surgery, it will be interesting to see if Santana will reinvent himself as a control artist to compensate for any loss in velocity, or if he'll be able to skate by with Ctl that's been inching north since 2007. It's worth a modest bid to find out.
Pelfrey's diminishing skills could lead to early rotation exit
Following a spring in which he allowed 21 ER in 22 IP, Mike Pelfrey (RHP, NYM) was recently informed by Collins that he was at risk of losing his role starting role. Pelfrey provided ERAs of 3.72 and 3.66 in 2008 and 2010 despite never achieving a BPV above 40. Don't count on another season of even-year luck, because if he repeats his 2011 skills (3.0 Ctl, 4.9 Dom, 1.0 Cmd), he won't just lose a rotation spot, he might be out of the league entirely.
The Chris Young (RHP, NYM) comeback story has become something of an urban legend at this point, so his recent minor league signing with the Mets shouldn't register as more than a blip on the radar. However, Pelfrey's struggles and the Mets' lack of starting pitching depth beyond 41 year-old Miguel Batista (RHP, NYM) makes Young look like an intriguing stash option should his health finally cooperate. He showed resurgent strikeout capabilities (8.3 Dom) in 24 IP in 2011, although his extreme fly ball tendencies don't mesh well with the shortened fences at Citi Field.
NL short take
Jordan Lyles' (RHP, HOU) most recent outing—11 hits, 8 ER in 4 2/3 IP against the Yankees—may have dropped him out of the running for the final rotation spot in HOU. He finished the spring with an 8.41 ERA and allowed 34 hits—the third most of any pitcher. Enticing 2011 4.05 xERA notwithstanding, it looks like Lyles will cede to Kyle Weiland (RHP, HOU) and Lucas Harrell (RHP, HOU), who compiled ERAs of 2.86 and 2.16, respectively …
For more information about the terms used in this article, see our Glossary Primer.
Shopping Cart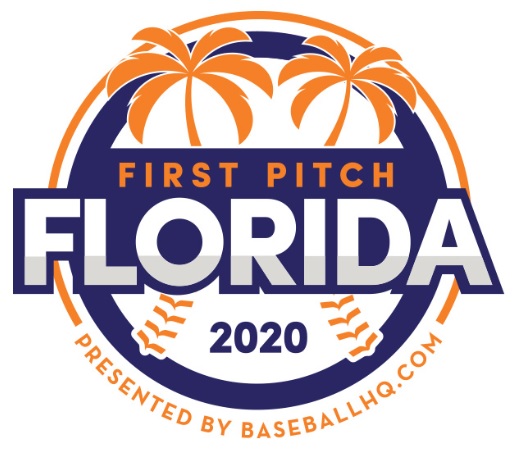 Inaugural Event!
February 28-March 1, 2020
St. Petersburg, FL
A few seats still left!