PLAYING TIME: Pittsburgh PT battles take shape
By Thomas Kephart
March 17th, 2012 12:05am
NATIONAL LEAGUE
Presley, Jones take leads in PIT PT battles
The PIT spring training camp has featured PT battles at several positions, including one corner OF spot, and both IF corners. Garrett Jones (1B/OF, PIT) and Alex Presley (OF, PIT) seem to have solidified themselves as the frontrunners for the 1B and LF roles, respectively, with their hot hitting in early Grapefruit League action.
LHB Jones has a woeful .199 BA and .601 OPS in 396 career AB vs. LHP, compared to his solid .275 BA and .838 OPS vs. RHP, making a platoon likely at 1B. Casey McGehee (3B/1B, PIT) is Jones' most likely 1B platoon partner, though McGehee is also in the running for the 3B job with Pedro Alvarez (3B, PIT) and Josh Harrison (3B, PIT). McGehee's career splits indicate he is equally effective vs. LHP and RHP. He sports a .266 BA and .747 OPS vs. RHP, while his .261 BA and .743 OPS vs. LHP stamps him as clearly superior to Jones vs. LHP.
McGehee is attempting to rebound from a 2011 power outage. His 87 PX, 34% FB% and 9% hr/f reflected declines from previous levels. His sinking power skills contributed to his xBA declining from the .270s to .245 in 2011. His .223 BA was further undermined by a depressed 25% hit rate. If he wins a full-time role, he will likely shuttle between the two corners, with Alvarez or Harrison as Jones' platoon partner.
With no clear RHB alternative, Presley is more likely than Jones to get a fulltime opportunity. LHB veteran Nate McLouth (OF, PIT) is Presley's primary competition. While Presley has had more success vs. RHP in his brief MLB exposure, has not had prominent platoon splits in the minors. Presley's projected skills, including a .296 xBA, and 106 PX/129 Spd mark him as an intriguing option. While not highly heralded as a prospect, and already age 26, Presley could be a value draft pick if he can win fulltime PT.
Stanton falling behind due to injuries
Slugger Giancarlo Stanton (OF, MIA) has been sidelined by knee inflammation, though the news on his bruised wrist is more favorable. Stanton has compiled only nine Grapefruit League AB due to the succession of minor injuries, making his readiness for Opening Day questionable. With fellow OF Logan Morrison also potentially sidelined to open the season, as noted by BaseballHQ.com analyst Brent Hershey in his March 16 PTT column, the remaining PT options are thin.
In addition to Chris Coghlan, Austin Kearns and Aaron Rowand (all covered in the March 16 column), the potential dual absence of both Stanton and Morrison would also make LHB Bryan Peterson (OF, MIA), projected for a .253 xBA and 95 PX/109 Spd, another likely PT beneficiary.
Marcum could miss first scheduled start
Manager Ron Roenicke has informed MIL media outlets that Shawn Marcum (RHP, MIL) could miss at least his first scheduled start of the 2012 season. Marcum has yet to debut in Cactus League action, and could even open the season on the DL. Even if he makes the season-opening rotation, he is likely to be relegated to strict pitch counts, potentially diminishing his fanalytic value.
Marco Estrada (RHP, MIL) reportedly will be stretched out in his upcoming spring appearances, and is the clear choice as Marcum's potential rotation replacement. Estrada posted an 87%/0% PQS-DOM/DIS in seven spot starts in 2011, emerging as a potential sleeper if he gets a rotation opportunity. His 96 BPV and 3.52 xERA suggest considerable upside.
NL short take
Chris Carpenter (RHP, STL) is apparently making a reasonably quick recovery from the neck issues which sidelined him earlier during spring training, While he might still open the season on the DL, or at least be pushed to the back of the STL rotation, Carpenter reportedly threw a bullpen session without pain Friday. Carpenter's 2011 workload—273.3 IP including the postseason—could be problematic, and his F Health Grade says tread carefully. Lance Lynn (RHP, STL) looms atop the list of potential internal replacement candidates if Carpenter is sidelined to open the season ...
AMERICAN LEAGUE
Pettitte to return?
Previously retired Andy Pettitte (LHP, NYY) inked a minor-league deal March 16, apparently embarking on a comeback. Though idle in 2011, Pettitte left the game after the 2010 season with his skills relatively intact. He posted 2.5 Cmd, 72 BPV, and a 4.09 xERA in 2010. Clearly past his peak, Pettitte might still be a useful back-of-rotation starter.
If he cracks the NYY rotation during the season, he could displace either Phil Hughes (RHP, NYY), or Freddy Garcia (RHP, NYY) currently battling for the fifth starter spot. With Garcia nursing a right hand injury after being struck by a batted ball, Hughes appears the current frontrunner to win that rotation battle. Garcia hurled 157 IP with a 45 BPV and 4.33 xERA in 2011, while Hughes struggled through an injury-riddled campaign with a 24 BPV and 4.80 xERA. Pettitte's 2010 skills are clearly superior to the 2011 skills of either.
AL short take
NRI Jose Lopez (IF, CLE) has emerged as a strong candidate for a bench role, further threatening Matt LaPorta's (1B, CLE) Opening Day roster slot. LaPorta, coming off a disappointing season which included a .244 xBA and 0.26 Eye, retains minor league options. Lopez, also struggled in 2011, with his depressed 22% hit rate producing a huge BA/xBA gap. Lopez' versatility, with experience at 2B, 3B and 1B, seemingly helps his cause ...
For more information about the terms used in this article, see our Glossary Primer.
Shopping Cart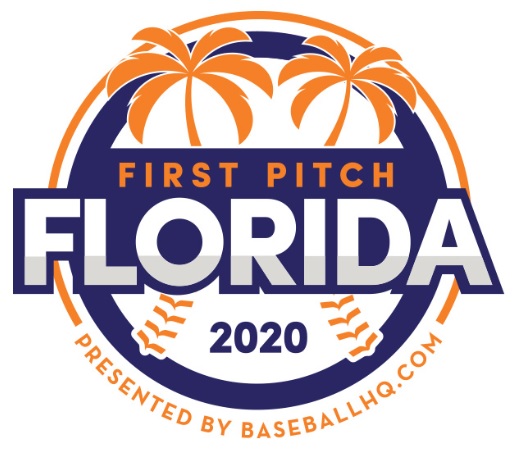 Inaugural Event!
February 28-March 1, 2020
St. Petersburg, FL
A few seats still left!